If you have an appreciation for fine wine, fine food or even fine times, Wine Flies offers an experience that is sure to be nothing short of memorable.

This company takes a unique approach to wine tours, offering a fuss-free yet undeniably quirky tour that is rich in people, culture and all the other good stuff that is uniquely South African. There are two equally unforgettable experiences, which deserve their own list of highlights. You can find out more about both of these encounters below to see what they are all about.
Wine Flies Wine Tours
Wine Tours done via Wine Flies are certainly not anything you have tried before. Forget about boring cellar traipses and pretentious quaffing – these tours are fun, different and down to earth. Tours include visits to 'off the beaten path' estates that are not widely known by anyone but locals, with highlights such as the following:
* Wine and chocolate pairing
* Many different wine varietals from sparkling to red and white
* Cheese, cured meat and dried fruit tasting
* Interactions with local winemakers
* Wine tasting plus interactive cellar and vineyard tours
* Hearty lunch in the scenic Winelands
Visit the Wine Flies website to learn more about their one-of-a-kind Wine Tours.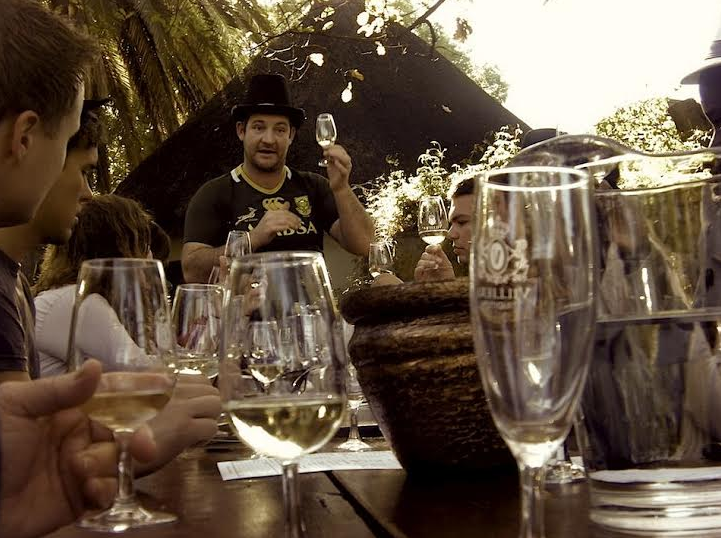 Wine Flies Forgotten Route
For another type of Wine Flies encounter, the Forgotten Route takes you to the Karoo in search of ancient battlefields, unique wine estates and a culture that can only be described as 100% South African. Adding even more to the adventure is the fact that the tour last for two days, and is done on the famous Trans Karoo Train. Some of the highlights of this adventure include:
* Wine tasting and wine tours
* Karoo history that includes battlefields and more
* Local music and culture
* Traditional cuisine and entertainment
* Train trip on a legendary passenger train
To view the full route and find out more about this amazing experience, visit the official Wine Flies Karoo Tour website.