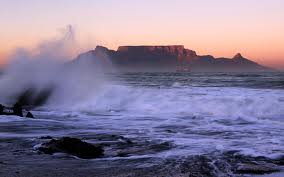 Recently I have had many clients asking me: "When is the best time of year to visit Cape Town?" Traditionally, one might have answered "December, or January" which is when most people have time off work, and ultimately, when Cape Town has some of it's finer weather, and is abuzz with events and activities. But, these days, I would probably not be so quick to recommend the December/Jan period, as we are getting busier and busier every year, and hotels & accommodations are cashing in on this fact. Also, aside from it being considerably more expensive over this time of year, it is also a very busy period, with plenty of people, and plenty of traffic…
If you are to visit over this period, try and avoid Christmas & New Year, and rather opt for early December, or early Jan, as establishments may often have a gap to fill, and you may be able to negotiate a discounted rate.
Personally my favourite time of the year to be in Cape Town, is February & March. During this period, the crowds have slowed, and the weather is often perfect. Most visitors are international, and attractions are less busy, as most of our up-country friends have returned home. November, February, March, and even early to mid April are fantastic times to visit Cape Town, as you will be sure to catch great weather, and not have to compete with the maddening crowds when booking Cape Town hotels, accommodation, restaurants, tours & other activities.
Cape Town is a fantastic destination to visit at any time of the year, with beauty & culture, and many memories to be made. But, remember, if you do visit over "peak" period, you are sure to pay a premium.
Comments