Spring Weather
Despite the constantly changing weather that is typical of spring, Cape Town is embracing the warm weather fully. Days are warm, with the odd gentle breeze bringing wafts of jasmine and other flowers into the air. Nights are starting to get mild enough to forgo the layers of clothing and jackets. Even the odd rainy day seldom lasts very long, as we get one step closer to the warm season every day.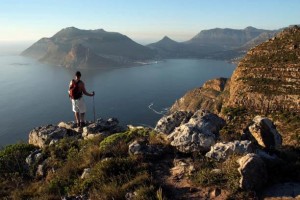 Cape Town Weather in Spring
What can you expect from the weather in Cape Town in spring? Here are a few things to keep in mind…
General Overview
Average daily maximum temperature: 20 degrees C (66 degrees F)
Average daily minimum temperature: 10 degrees C (47 degrees F)
Average monthly rainfall: 77mm (3 inches)
Average days and nights:  sunrise starts at about 07h00, and sunset begins at about 18h00.
Typical Climate Conditions
While the city prefers to celebrate the start of spring on 1 September, the spring solstice officially begins on the 21st of the month. Spring weather continues throughout October and into the early part of November, with days getting warmer and warmer as each week passes. But in true Cape Town style, no two days are ever really alike. The rain that falls during spring is far colder and heavier than winter rain, and does not last as long either. This rain keeps the countryside lush and verdant, and also helps to bring much-needed water to the reservoirs, mountain streams and rivers.
As you would expect with all of the lovely warm days, spring is a great time to get outdoors and explore the countryside. Beaches are starting to fill up again, and even though the water is on the chilly side, it is not at all uncommon to have temperatures reach close to the 30 degree C mark during September and October.
What to Pack for Spring Holidays
Along with a good assortment of warm things, t-shirts, shorts, dresses, sandals and walking shoes, you can also add your swimming gear to your suitcases if you are travelling to Cape Town in spring. Sunscreen is essential – even on the cooler days, but you will be able to find a huge variety of sun protection products in any of the many stores across the city.
If you suffer from allergies, you may also want to bring along your hayfever meds if you have any prescribed. Stores such as the popular Wellness Warehouse and Clicks (both of which have branches found throughout the city) stock over the counter options too.
But the most important thing to take with you on spring holidays is your sense of fun and adventure – this season is a time for letting loose, enjoying the weather, exploring the many beautiful attractions, taking Flower Route and Whale Route tours and simply relishing in the marvel that is spring.