The V&A Waterfront Museum Night 2017 offers a way to see some of the city's top museums in a while new way… after dark! Participating museums range from the Chavonne Battery all the way to the Springbok Rugby Experience Museum, Two Oceans Aquarium and many others. With many venues offering free entry, and hotspots such as the aquarium offering tickets at half price, this is a great (and super affordable) night out for everyone.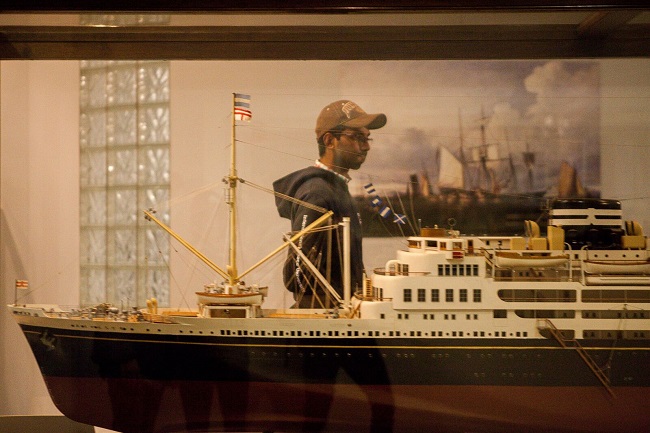 In this mini guide, we take a look at what to expect from this year's Museum Night at the V&A Waterfront. Keep on reading to get details on times, venues and participating museums!
What to Expect at V&A Waterfront Museum Night 2017
First up, let's get some details on the V&A Waterfront Museum Night event:
Location: Various Museums & Centres, V&A Waterfront
Date: Wednesday 28 June 2017
Time: 17h00 until 22h00
Cost: Various (free to half price)
Contact: www.museum-night.co.za /
The following video gives you a quick look at what to expect at the 2017 V&A Waterfront Museum Night event…
That looks like fun, right? We certainly think it does, anyway! To go into a little more detail, here are the participating venues for this year's Museum Night in Cape Town:
Chavonnes Battery Museum
Originally built in 1724, this museum takes a closer look at the coastal defence tactics used by the city hundreds of years ago. You can view the ruins of the original battery, along with a number of photographs and exhibits. The 2017 Underwater Photographer of the Year exhibition is also held at this Clock Tower museum.
Robben Island Jetty 1
The Robben Island Gateway Museum is located at Robben Island Jetty 1. This was originally the embarking platform for all prisoners sent to the island. The museum offers a telling story of the prisoners and wardens who passed through this site many years ago. During the day, this is where you can take tours to Robben Island.
Iziko Maritime Centre
The Iziko Maritime Centre offers a comprehensive overview of shipping in Cape Town, along with the very first existing model of Table Bay harbour that was done in 1885 by prisoners and warders of Breakwater Prison. The museum houses a variety of ship models, images, and objects from the shipping history.
Springbok Experience Rugby Museum
The Springbok Experience Rugby Museum is a must for all rugby fans. With over 60 audio visual displays, this museum takes you on a journey through South Africa's ruby history, with famous objects such as boots, jerseys, trophies and other items. Games are offered for kids and adults, making this even more of a fun place to visit.
Cape Medical Museum
The Cape Medical Museum is located in the Old City Hospital Complex on Portswood Road. Exhibitions focus on the Cape's medical history. You can visit a replica of an old Doctor's Consulting Room, Dentist Room, Hospital Ward and Operating Theatre here. This will be especially interesting to anyone in the healthcare industry.
Two Oceans Aquarium
Last but not least, we have the iconic Two Oceans Aquarium. Tickets for this landmark will be available at half cost on Museum Night 2017. The aquarium houses a variety of exhibits from both the Indian and Atlantic Oceans. With thousands of living sea animals from sharks to turtles, penguins, fish, shellfish and other species, this one is a must-see! Tickets cost R37.50 (children) and R80 (adults).
_______________________________________________
Planning to be in Cape Town during this time? We can assist all of our guests in finding things to see and do during their stay. Contact us for help with booking accommodation or tours! Whether you are travelling from afar or living in the Mother City, this night out is sure to be rewarding. Make sure that you head down to the V&A Waterfront on 28 June 2017 to take in the wonders of V&A Waterfront Museum Night 2017!
Image: Museum Night South Africa / Thursdays Projects