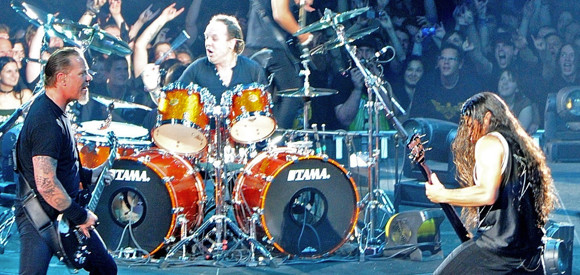 With a bit of a nip in the air right now, and all signs of winter in the not-too-distant future, April events in Cape Town show us that maybe this month will be quite a good one after all.
Of course, every month is great in Cape Town (we all know that at least). There's something special about the cooler months though. Maybe it's just me, but it always seems like the Mother City gets to showcase all of her other highlights beyond sunshine and beaches.
Whether you agree with me or not, let's take a look at what's going on in Cape Town this month and decide for ourselves, shall we?
What's Happening in Cape Town this April?
Not even taking into account the variety of things happening on 26th of April alone – no really, the events listed are only a fraction of what seems to be happening that day – there are loads of cool events taking place in Cape Town for the rest of April too.
Showing just how much us South Africans love our 80s music, we have not one but two old skool musical stars coming to our city. Including one of my all-time favourite bands from my teen years: Metallica! We also have ice hockey (yes, we have that here, apparently), sandcastles (see – we can still enjoy beaches in autumn), opera, comedy… and a lot of food festivals.
Here are some of the highlights for Cape Town April 2013 events…
Otello @ The Artscape Opera House, Foreshore – 6 – 14 April
Taste of Cape Town, City Centre – 11 – 14 April
Andre the Hilarious Hypnotist @ Grand West, Goodwood – 12 April – 4 May
Hout Bay Sandcastle Competition, Hout Bay – 13 April
aKING Live @ Brass Bell, Kalk Bay – 14 April
Ice Hockey World Championships @ The Ice Station, Goodwood – 15 – 21 April
Bien Donné Agri Cape Week, Paarl – 17 – 21 April
Lucia di Lammermoor @ The Artscape Opera House, Foreshore – 18 April
Michael McIntyre @ Grand West Arena, Goodwood – 19 April
Constantia Food and Wine Festival, Constantia – 19 – 22 April
CT Tango Ensemble @ The Baxter, Rondebosch – 20 April
Kirstenbosch Garden Fair & Plant Sale, 20 – 22 April
Langebaan Lagoon Celebration, West Coast – 22 – 22 April
Metallica Live @ Bellville Velodrome, Bellville – 24 April
Decorex Cape Town, City Centre – 25 – 29 April
Jennifer Rush Live @ CTICC, City Centre – 26 April
Charity Golf Day at Rondebosch Golf Course, Rondebosch – 26 April
Space Ibiza on Tour @ Shimmy Beach Club, V&A Harbour Waterfront – 26 April
Prince Albert Town and Olive Festival, Prince Albert – 26 – 28 April
SA Cheese Festival, Stellenbosch – 26 – 29 April
The Wedding Affair at Rickety Bridge, Franschhoek – 27 – 29 April
Ladismith Eko-Fees, Ladismith – 27 April (tbc)
Seafood Festival, Franschhoek – 30 April
As you can see, these events should keep us all quite busy for the remainder of the month. If you have a chance to catch Andre the Hilarious Hypnotist, you may want to take my advice – sitting in the front centre rows will get you noticed a lot more quickly. But don't worry… it's all in good fun, and you won't be made to cluck like a chicken.
However you plan to enjoy this month, remember to stay safe when driving on the roads – hire a taxi if you're going to be indulging in a few drinks. Otherwise, have fun, and let us know what you get up to by giving us a shout on Twitter (@cometocapetown) or Facebook (facebook.com/cometocapetown).
Have I missed anything super awesome that's happening in April? Let me know what else is happening by dropping a comment below.