So, you've decided to move to Cape Town, you're ready, you're excited and you can't wait, but you're not 100% sure what to expect. Don't worry, we've got you covered! While the Mother City is without a doubt one of the most beautiful, thrilling and unique cities in the world, she certainly has a few quirks and characteristics that make her truly one of a kind. And while living in Cape Town promises to be one incredible adventure, here are 12 things you need to know before moving to Cape Town:
Moving to Cape Town? Here Are the Things You Need to Know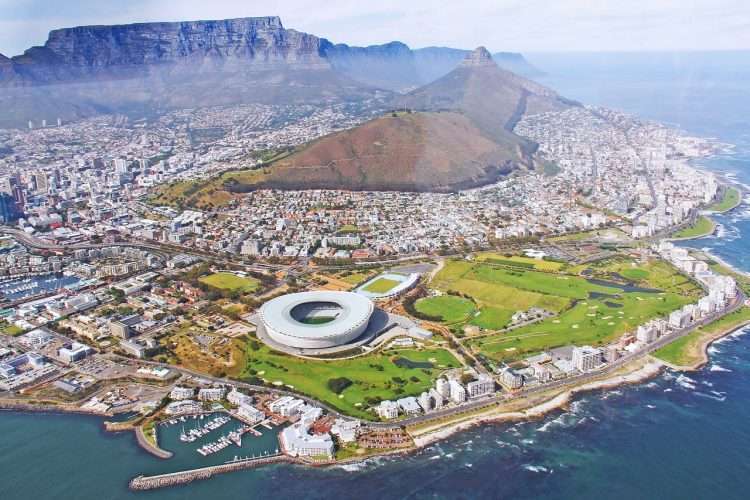 1. The Mother City's weather really is as bold and dynamic as her personality
View this post on Instagram
Cape Town is certainly one of a kind, and so is its weather! You might have heard a time or two what Capetonians lovingly refer to as 'lucky-packet-weather', but is it really true? Is it really that unpredictable? Well, the answer is pretty simple, YES! The truth is while a beautiful Cape Town day may bring with it sunshine, blue skies and a clear view of Table Mountain, it can just as easily throw a strong South Eastern wind, dark clouds and gloomy drizzle your way. But you know what? The best approach is, even though you never really know what you're going to get, just to embrace it ALL! Because the Mother City never claimed to be boring and traditional, she is however diverse, independent and fierce and certainly keeps you guessing – and that's exactly why we love her.
2. Forget chasing cars, in Cape Town we chase sunsets!
View this post on Instagram
While Snow Patrol and chasing cars certainly have a sweet spot in all our heart's, chasing sunsets in the Mother City is pure magic! This is one Cape Town past time that will never lose its charm, because it really is that incredible! Home to some of the most sensational sunset spots in the world, watching the Mother City sun go down might just become your new favourite thing to do. And once you've tasted just a bite of that Cape Town sunset high, you'll be hooked, head over heels, wanting more and you won't stop until you get it. Moving to Cape Town therefore means you get to chase mountain top, beach boulder, rooftop bar and wine valley sunsets to your heart's content and love every second of it!
3. Cape Town does things a little differently, but in the very best way!
View this post on Instagram
The Mother City is bold, unapologetic and diverse and once you get used to her dynamic and do-it-with-flare approach to life, you'll love every second of it! So, don't be surprised if your hobbies change from jogging and shopping to kite-surfing and rock-scrambling or if your own two feet get replaced by a long-board or surf-board. You might even develop a healthy addiction to artisan bakery goods and coffee and even develop a strong love affair for the arts that you never knew you had. The Mother City just brings out a different side of you and it truly is glorious!
4. Wine is WAY more than just wine in Cape Town!
View this post on Instagram
In order to walk the Cape Town walk, you need to be able to talk the Cape Town talk, and in Cape Town people talk about WINE! Oh, and drink a whole lot of it of course! So, before moving to Cape Town, you better be prepared to fall head over heels in love with wine, or at least start liking it a whole lot more than you do now. And as the Western Cape is home to the largest wine producing region in Africa, it means you have some of the most magnificent Wine Estates and award-winning wines right at your fingertips. And our best advice is to take full advantage of it! And even if you're not a wine lover, exploring the Mother City's stunning Wine Routes really is one incredible experience!
5. Living an active lifestyle is not only an option, it's encouraged!
View this post on Instagram
Being one of the most beautiful cities in the world means Cape Town has SO much to do and see, and most of it can be experienced in more active and unique ways. In fact, that's often the very best way to do it! From going hiking, surfing, rock-scrambling or scuba diving to SUP yoga, mountain biking, kite-boarding and cave exploring, living an active lifestyle in Cape Town is not only exciting, but rewarding and fulfilling too! And if even if you don't consider yourself to be one for the outdoors or active pursuits right now, as soon as you move to Cape Town, we promise you'll change your tune, and what's even more surprising is that you'll love every second of it too!
6. After a 20-minute drive it may feel like you've escaped to a whole new world
View this post on Instagram
And the best thing is, you won't even need a magic carpet ride to do it! Cape Town is home to a glorious diversity of people, cultures, perspectives, landscapes, vegetations and in some cases even climates. All a mere 20-minute drive away! And while it might be something to get used to in the beginning, you'll soon embrace it as just another one of the Mother City's unique quirks. Each Cape Town neighbourhood therefore boasts its own eclectic personality and unique characteristics, making exploring the Mother City a real adventure.
7. You might never get used to seeing Table Mountain daily & that's okay!
View this post on Instagram
Whether you've seen it 20 times of 2, Table Mountain will never cease to amaze you. Every now and again you'll find yourself staring at this iconic flat-topped mountain wondering what you did in your life to enjoy such a sensational view, and every day for that matter. And even after living in Cape Town for a year, the sheer unapologetic beauty and magnificent grandeur of this glorious landmark will continue to catch you off guard. Which means you'll never loose your appreciation for it, and that's exactly the way it should be!
8. If you don't force yourself to get OUT there, no one is going to do it for you!
View this post on Instagram
While moving to one of the most beautiful cities in the world is a truly exciting adventure, it doesn't mean anything if you don't go out there and explore it. Life can get busy, and it's certainly no different in the Mother City, so it's important to remember the reasons why you moved to Cape Town in the first place. And that means getting out there and discovering, exploring and experiencing absolutely EVERYTHING it has to offer. Whether that means post-work sunset beach walks, early morning sunrise chasing, or weekends of Cape Winelands exploring, that's exactly what you should do. Just get out there!
9. Forget shopping malls, in Cape Town it's all about living that sweet market life!
View this post on Instagram

Moving to Cape Town means MARKETS! And while the Mother City certainly has her fair share of shopping malls and grocery stores, markets are where its ALL at! Yes, the Mother City is at the very top of her market game and showing no signs of backing down, so all that's left to do is go along for the incredible ride! And from such an abundance of vibrant and unique markets to choose from, boasting food, arts, crafts, entertainment, fresh produce, home-made goods, clothes and anything else you can think of, it promises to be one exciting, and delicious adventure!
10. Meeting people can be hard, so get a hobby!
View this post on Instagram
he truth is if you're not originally from Cape Town you can feel like an insider and an outsider at the same time. By getting a new-found Cape Town hobby you not only get to experience the cooler and more adventurous side of the Mother City in the very best way, you get to meet a whole new group of people too. Now that's a win-win!
11. People move to the Mother City for the lifestyle, but there's no reason why you can't have it all!
View this post on Instagram
You've probably heard people say, move to Cape Town for the lifestyle change, not the bank account gain, sound familiar? While Cape Town is by no means the most affordable city in the world, there is no reason why you can't have a life filled with excitement, beauty and adventure, as well as live comfortably doing it! One of the things that's therefore important to know before you move to Cape Town is that you need to live smart. Plus, Cape Town is jam-packed with so many incredible things to do and see all without breaking the bank. Plus, the cost-of-living in Cape Town is still considered to be 60% cheaper than living in the UK or USA, which is a pretty incredible indeed! And you get the Cape Town sunshine and extra Mother City magic for free!
12. The C in Cape Town definitely stands for CHILL!
View this post on Instagram

Cape Town people are chill, the vibe is chill and we do all the chill things. Yes, the chill factor is alive and well in Cape Town and you'll be sure to notice it, embrace it & celebrate it. And while the chilled-out lifestyle might be something to get used to at first, you'll soon notice that the Mother City saves her energy and excitement for what matters most! And what do we mean by that? Well, you'll just have to move to Cape Town to find out!
While there's certainly a few tricks-of-the-traits to know before moving to Cape Town, you won't regret your decision one bit. Because living in one of the most magnificent cities in the world is truly magical in every way. And before you know it the Mother City's bold approach to life, unapologetic beauty, sense of wonder, adventurous attitude and yearning to colour outside of the lines will have you head-over-heels-in-love and never wanting to leave again.
---
Well, here are very good reasons to move and stay in Cape Town. Learn more about the Mother City, how to get around, things to do in Cape Town, and more from our blog. We can help you find the perfect place to stay. Get in touch if you'd like help finding accommodation or Cape Town tours to indulge in when you are around.