Your much-anticipated holiday, jam-packed adventure getaway, family vacation, or relaxing breakaway to Cape Town is fast approaching – YAY – however, this means its officially time to pack and get all your packing items for your Cape Town travel trip organized and ready to go.
Knowing what to pack when travelling to a new city can be an overwhelming experience, especially if its your first time visiting this particular destination. Let's be honest, even if it's not your first time, its STILL hard!
To ensure you are fully prepared and have all the necessary items packed for your trip to the beautiful and vibrant city of Cape Town, we've put together a list of all the essential things to pack for your Cape Town vacation.
1. Clothes for EVERY season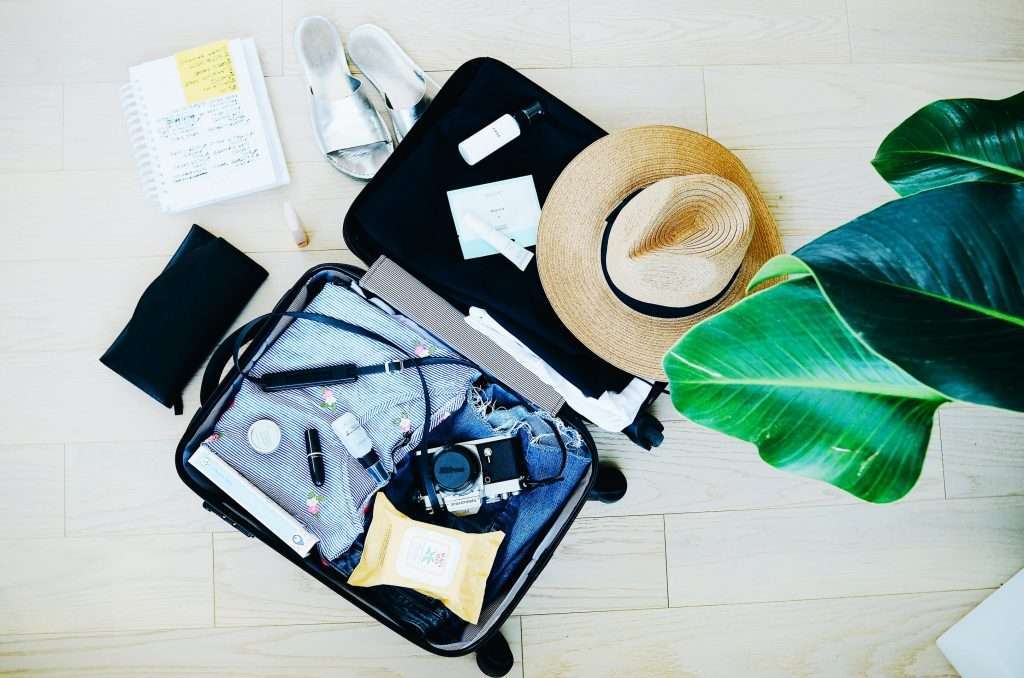 This one is super important! The Mother City's weather patterns really are as bold, diverse & dynamic as her personality. You may have heard a time or two what Capetonians lovingly refer to as 'lucky-packet-weather', and that's exactly what you can expect – Anything and everything!
Much like the Mother City herself, her seasons march to the beat of their own drum. While a beautiful Cape Town day may bring with it sunshine, blue skies, and a clear view of Table Mountain, it can just as easily throw a strong South Eastern wind, dark clouds, and gloomy drizzle your way. Don't be surprised if you experience a scorching hot summer's day in the dead of winter, a sudden downpour on a beautiful summer's day, or a wild windstorm completely out of the blue either – This is Cape Town after all, which means you can chuck the weather handbook and seasonal rule guide right out the window.
It doesn't end there! Don't you dare rule out the possibility that you can experience all four of Cape Town's seasons in one single day, or even in the space of a few hours – because chances are, you DEFINITELY will – but hey, that's the Cape Town way as they say!
To ensure you're fully prepared here's a bit of advice about each season and the key things to pack when travelling to Cape Town.
If you are travelling in the summer months (Nov-Feb), you can expect hot, dry days with cool nights with some high winds in between. Make sure to pack your swimsuit so you can enjoy the beautiful beaches but also make sure to bring a light jacket.
Autumn in Cape Town (March-May) is one of its most beautiful times of the year. It's not as touristy but the weather is still mild and enjoyable. As it starts to get colder in May, make sure to pack a warm jacket and windbreaker just in case.
When travelling to Cape Town in winter (June-August), the wind starts turning from the legendary South Easter (or Cape Doctor) to the North West and it can be a force to be reckoned with. But while it can get quite chilly with occasional rain, the temperature can rise up to 25 degrees celcius and you'll forget that it was winter at all. Layering with sweaters and shirts is recommended at this time, with closed-toed shoes a must.
Visiting Cape Town during the Spring (Sept-Oct) is an excellent time to visit for those less interested in purely outdoor activities. Spring showers often come for short times at sporadic intervals. There are plenty of nice days in between but it is recommended that you still pack water-resistant clothing as well as a warm jacket to layer with other light clothing.
**Insider tip: Due to Cape Town's wildly unpredictable and ever-changing weather ways (regardless of the specific season you are travelling to Cape Town), the best thing to do is to pack a little bit of everything. That way you'll be fully prepared for anything and everything the Mother City throws your way.
Other essential packing items for Cape Town travel include:
Sunblock (this is a MUST)
Hat / hats
Sunglasses
Few pairs of comfortable walking shoes
2. All your Travel Documentation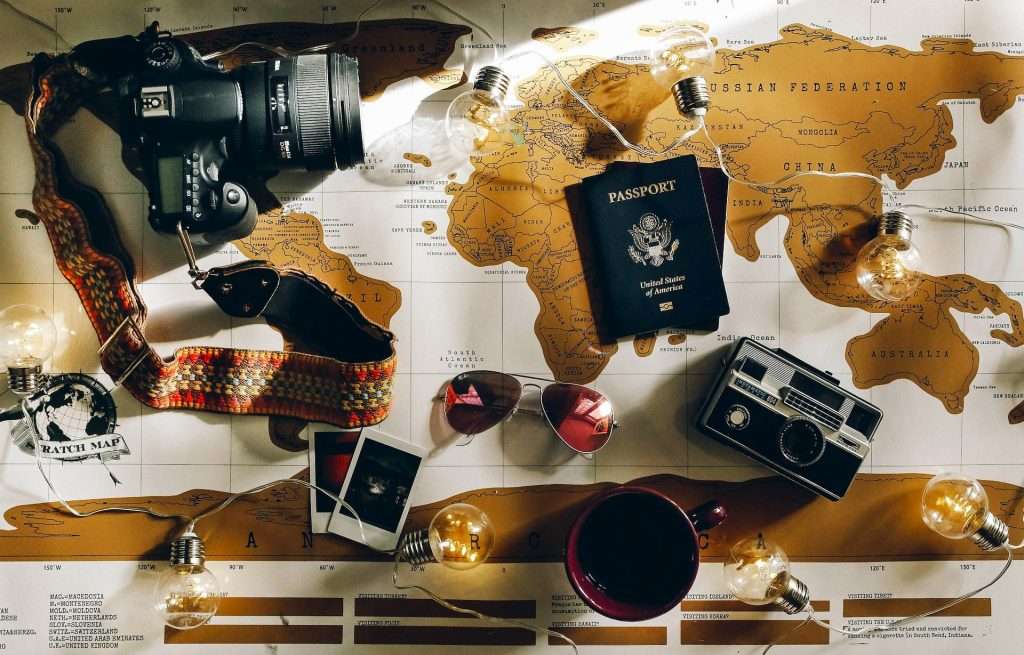 While this may seem fairly obvious, you'd be surprised at how many people actually forget to pack all their necessary travel documentation when travelling to Cape Town. When packing items for your Cape Town travel, trip, vacation, or getaway a great tip is to pack / keep your travel documentation where it is easily accessible, for example in your carry-on bag or handbag for the ladies.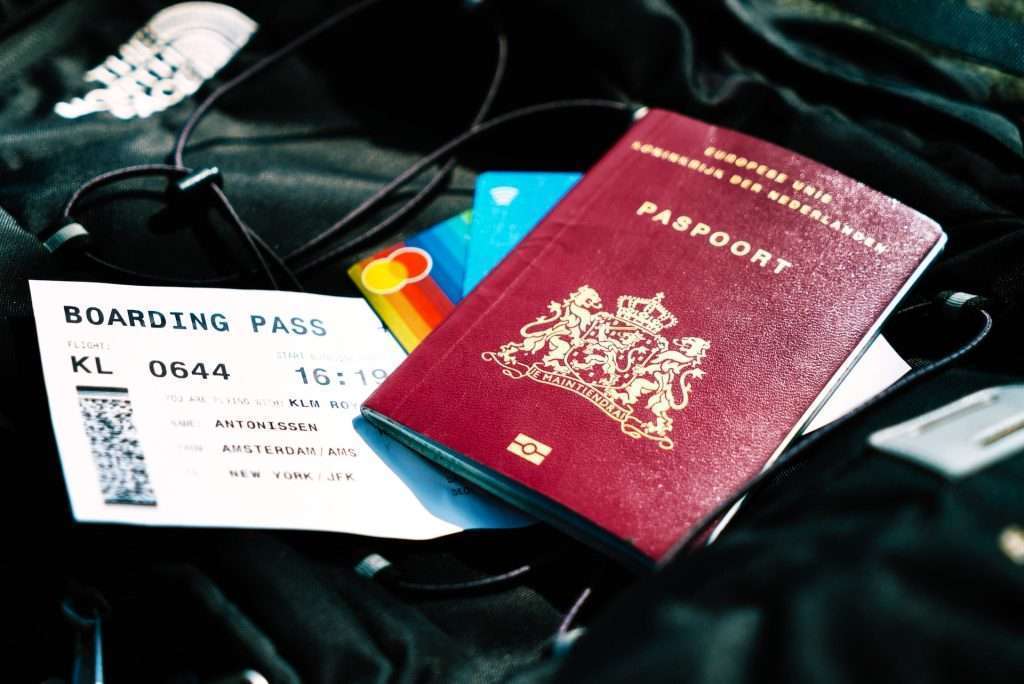 Your essential travel documents include your driver's license, passport, identification documents (ID), credit and/or debit card (or money if you prefer), flight details, accommodation information and any required visas or special request forms.
In case things go south or anything goes wrong or missing (fingers crossed that it doesn't) it's a good idea to give a certified copy of all this information to a relative or trusted friend. This will ensure that you at least have some sort of verification.
If you're travelling with children make sure to include a copy of your identification information as well as your accommodation information in their backpacks. South African laws about travelling minors are ever-changing, so make sure to check with the Department of Home Affairs in case there are any regulations that pertain to you.
**Travel Insurance is also important to consider when traveling to any destination, including Cape Town.
Additional Travel Accessories for the plane:
Multiple passport holder
Travel pillow (neck support)
Travel pillow (leg support)
Headphones
3. Travel Gadgets | Electronics | Power Supply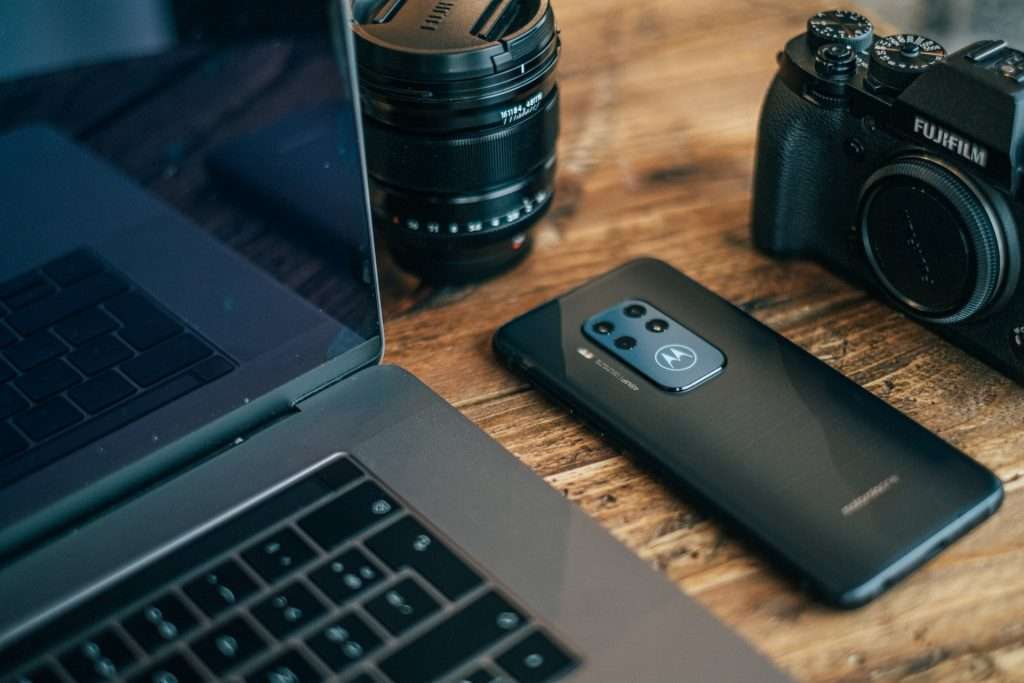 How many times have you found yourself rummaging around in your suitcase looking for a phone charger? An electronics organizer can save you plenty of time and frustration by keeping all your chargers, cables, memory cards, headphones, and adapters in one handy pack.
Whether you're travelling to Cape Town solo or with a group of friends and family, it is inevitable that you will end up with multiple gadgets, electronic devices, and accessories that needs to be charged. This includes, but is not limited to, cell phones, tablets, cameras, laptops, kindles etc.
To keep the peace and ensure everyone is and remains happy on your Cape Town trip, be sure to pack multiple chargers for all of your (and your travel companions) gadgets and electronic devices and/or opt for a multiple charging station instead.
With that being said, don't forget to actually pack your cell phone, tablet and all your other electronics and gadgets.
The great thing is you will be able to purchase a local sim card (depending on where in the world you're travelling from) as well as connect to WiFi once you've landed in Cape Town. There are also plenty of local apps that you'll want to download and use once you arrive, so don't forget to buy data.
Portable Charger Power Banks
In addition to your above mentioned standard chargers, adding a portable charger power bank to your list of things to pack when travelling to Cape Town is a brilliant idea! If you've ever been caught out sightseeing with a low-battery phone and not been able to take photos or found your child's iPad has run out of battery half way through a long haul flight you know exactly what we're talking about. This makes a portable charger power bank an essential packing item for your Cape Town travel journey.
A portable charger power bank is a great tool to have in your travel arsenal. Plus it will ensure you're always prepared and ready for anything.
Depending on where you are travelling from, most likely you will need to bring / pack a few power adaptors to make use of your electronics. A rule of thumb is that anything with a motor can be used with an adaptor.
The standard electrical voltage in Cape Town is 220/230V, 50hz and most often an M plug type. Most electrical sockets take a type D round 3 pin plug. If you are traveling from a country with different style plugs, make sure you purchase and pack a suitable travel adapter (not many universal adaptors DO NOT cover Africa!). It is vital that you check your adaptor carefully to ensure there are no issues.
However, if you're unable to find the necessary adaptor, you will be able to find and purchase these once you land / arrive at Cape Town International Airport.
Camera / Waterproof & Shockproof Camera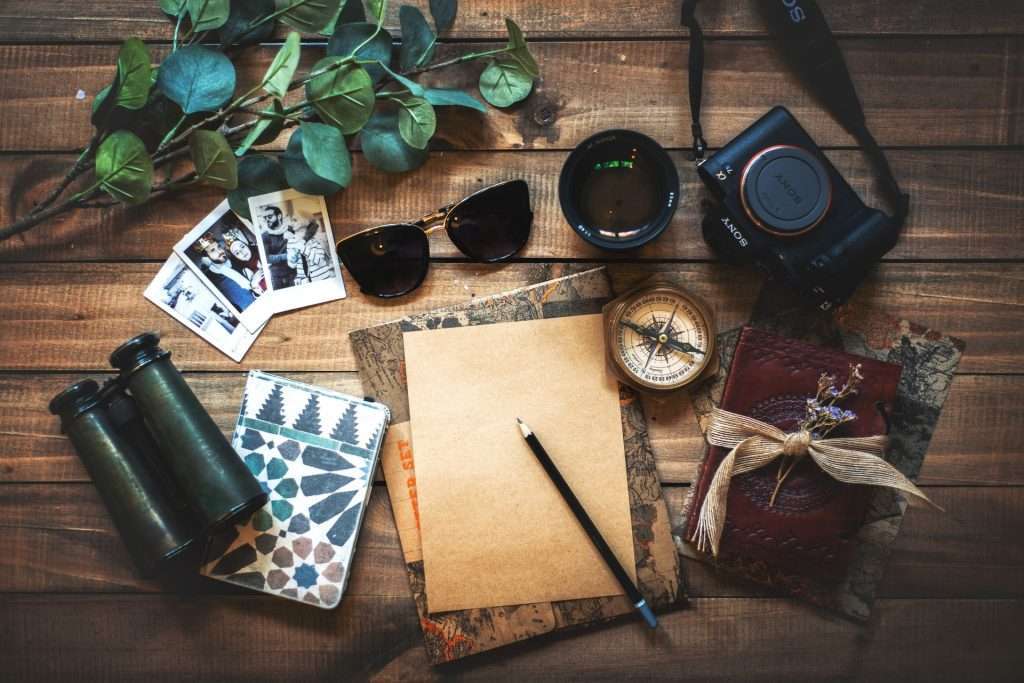 As a picture is worth a thousand words, packing your camera is a MUST when visiting Cape Town. Of course you have to record all your happy holiday memories and capture all the breathtaking views, iconic landmarks, sought-after attractions, stunning natural wonders, and every single incredible bucket-list worthy adventure and experience you're going to take part in – It's a total no-brainer!
If you have / own an easy-to-use waterproof and shockproof camera – make sure you pack it! It will allow everybody in the family to share in the photo taking fun and games, without having to worry about the camera getting damaged. What a win!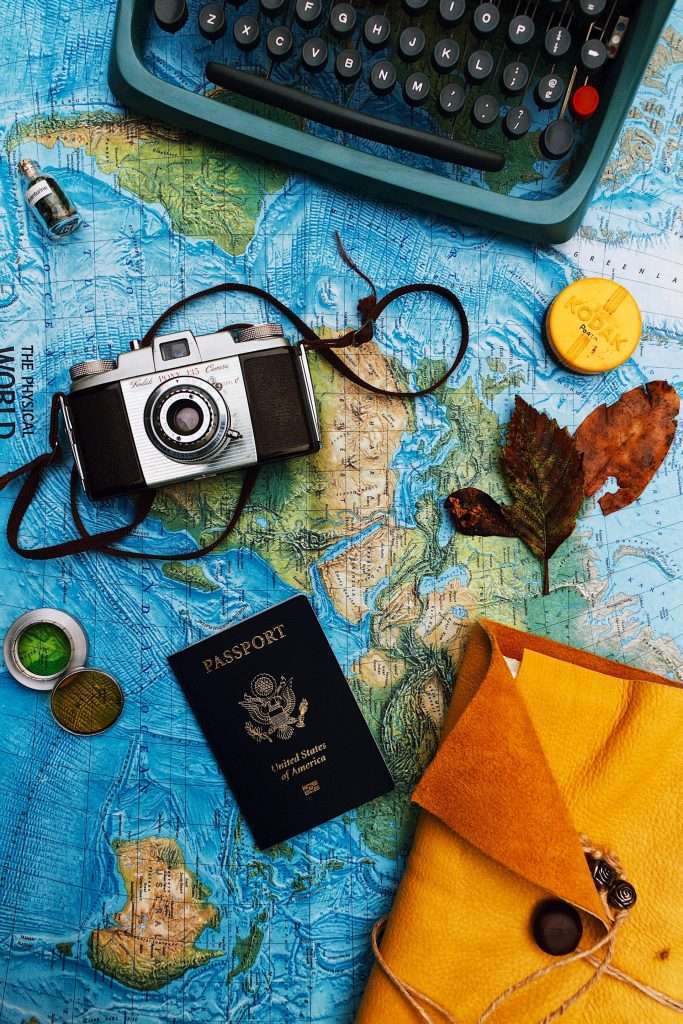 **Extra Tip: In addition to your camera, be sure to pack extra batteries to keep your camera going throughout the day. Trust us, you absolutely don't want to run out of battery power on your ultimate Cape Town trip.
4. Toiletries & Medical Essentials

Your toiletry bag can include your regular items. Should you run out, there are plenty of retail stores for you to top up on your supplies. As there is nothing worse than getting a sunburn, you should always include suncream as an essential item on your Cape Town packing list. Even during Cape Town's winter months you can experience sunny days when the sun can be stronger than you realize.
Be sure to pack in your preferred brand of sun cream as well as after sun lotion – both of which can also be purchased in Cape Town if and when you run out. This will ensure that you are properly protected from the rays of the African and Cape Town sun.
Bug Spray / Mosquito Repellant
Like most places, bugs and mosquitoes like to come out in the evening especially if you are out near water. A standard roll on or patches should be adeuqate for you as well as anyone you're travelling with.
It's always good to have hand sanitizer in your bag when you are travelling to any destination. Plus, its always great and handy to have for times when you can't wash your hands or have been traveling on public transport.
Your personal medication and medical essentials are packing items for Cape Town travel that you absolutely cannot leave behind / forget to pack. In addition to your own medication (as well as the medication of anyone you're travelling with), a small first aid kit should be packed in. Depending on the activities and adventure experiences you are going to be doing while visiting Cape Town, the first aid kit will come in handy in fixing up those small nicks and cuts, as well as any mishaps along the way. This is especially important if you are travelling with young kids.
5. Suitable Footwear | Hiking Shoes

Cape Town isn't known as one of the most beautiful, exciting, and diverse cities in the world for nothing. Boasting countless natural wonders, parks, outdoor spaces, gardens, mountain ranges, beaches, coastlines, hiking trails, walking routes, landmarks, cultural and historical sites, museums, street-lined cafés, restaurants, sundowner spots, markets, beachfront boardwalks, an endless array of attractions, and SO MUCH more – means you'll be doing A LOT of walking as you discover, explore, and experience everything the glorious city of Cape Town and its stunning surrounding areas has to offer. This means a few pairs of suitable and comfortable footwear / walking shoes is undoubtedly an essential item to add to your list of things to pack for your ultimate Cape Town trip.
If you're an avid hiker and explorer, be sure to pack proper hiking shoes / boots as well as a few pairs of suitable, non-slip, practical, and comfortable closed shoes. Also remember to pack some comfy and cool sandals / 'flip flops' too – ideal for sunny beach days, or sunset beach strolls.
6. Small money bag or 'bumbag' | Neck Wallet | Backpack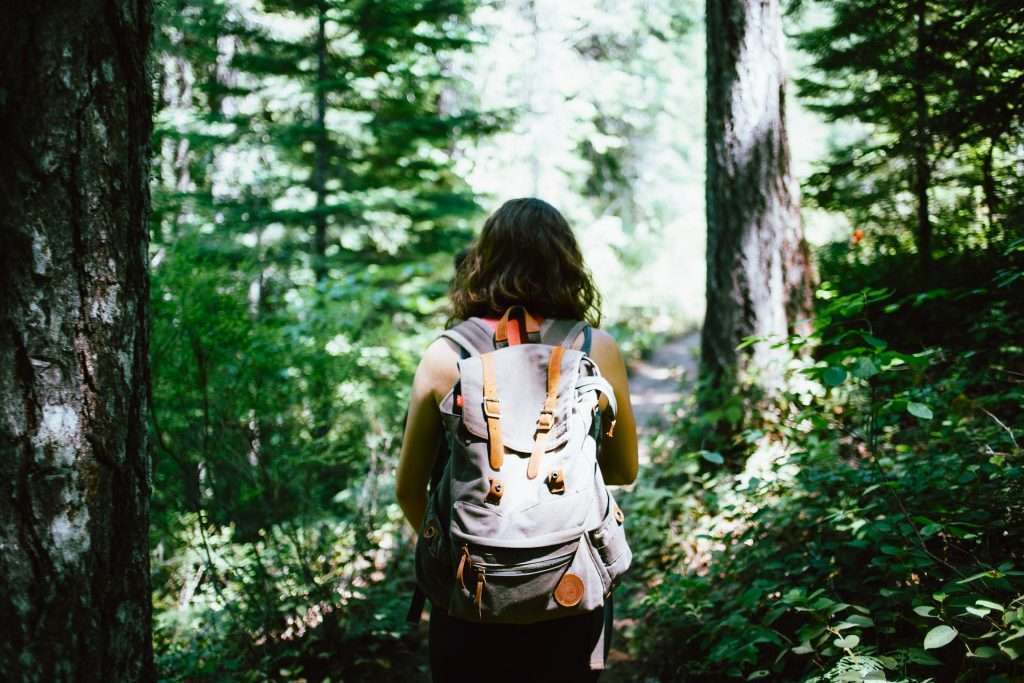 In a destination as touristy as South Africa's Cape Town, you'll want to prevent pickpocketing and petty theft at all costs by keeping your belongings organized and secure. A neck wallet, small money bag, 'bumbag', or backpack is not only GREAT for this, but essential for keeping your phone, passport, wallet, and any other valuables securely fastened and out of reach from wandering hands.
This will not only set your mind at ease, knowing that your valuables are safe and secure, but make your time exploring the glorious city of Cape Town and everything it has to offer that much more relaxing and enjoyable.
A backpack / daypack is especially handy if you're planning on doing quite a bit of exploring and adventuring through Cape Town as it enables you to pack several must-have items all in one safe, suitable, and central place.
**Insider Tip: If you decide to go and explore Cape Town or embark on any thrilling adventure experiences where you don't need to take any or all of your valuable along, it is highly advisable that you leave them behind. Only take what is absolutely necessary!
7. If you're traveling with a baby, or small toddler, here are a few essential things to pack for your trip to Cape Town: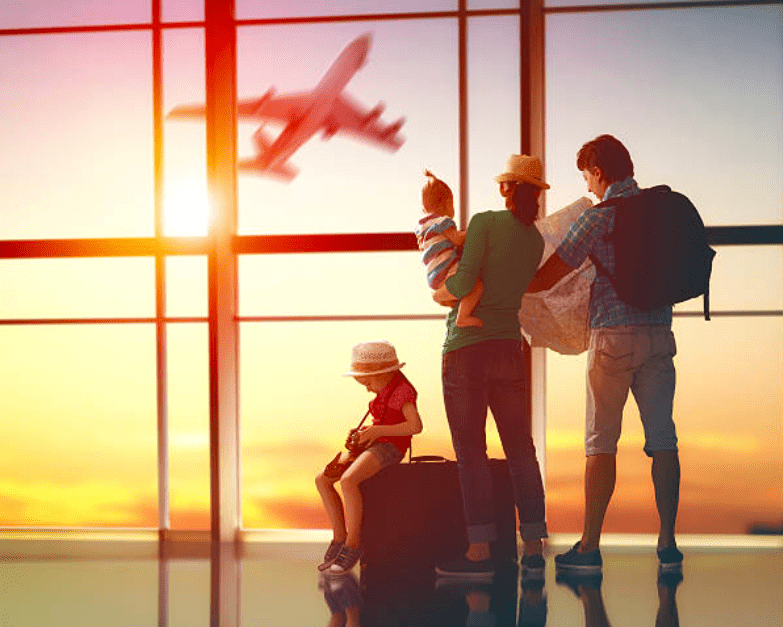 Baby carrier.
Stroller.
Portable Booster Seat.
Ziploc bags – Ziploc bags are a parent's secret weapon when traveling. You can use them to store snacks, dirty clothes, nappy changing kits, puzzle pieces, small toys, crayons, and leaky shampoo bottles. Be sure to pack a few in your suitcase and/or carry-on bag or handbag.
Daypack – Having a day pack is always a good idea for any trip with kids. This way you can pack / carry all the wet wipes, snacks, tissues, sun cream etc in one practical bag and still keep your hands free to keep hold of the kids. Look for a lightweight backpack that can be easily packed in your suitcase when not needed.
All other specific baby and toddler travel essentials.