Holiday season in Cape Town means beautiful weather, warm long sunny summer days, late sunsets, a vibrant atmosphere and ADVENTURE! There certainly is no better time to explore, discover and experience all that this magnificent city has to offer. Every holiday season people from all corners of the globe travel to Cape Town to soak up some of that Mother City sunshine, scenery and good vibes, and that's exactly what you'll get! Cape Town is pure summer time bliss, and while you'll never run out of things to do and see, here are some of the best things you should do this holiday season:
Things to do This Holiday Season in Cape Town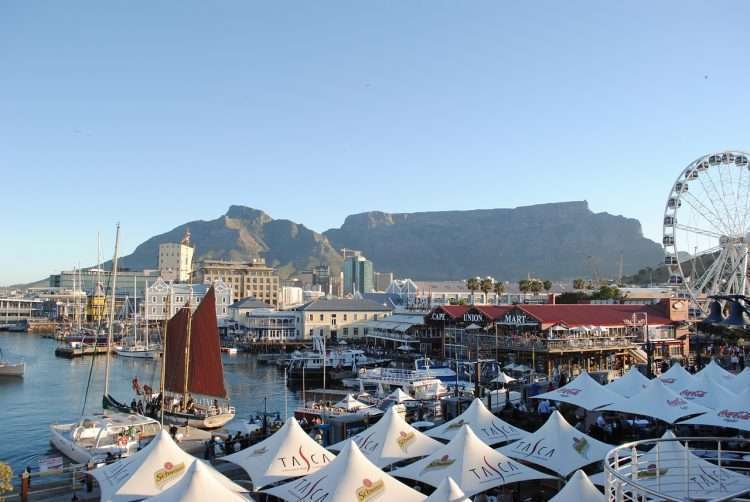 Soak up all that Cape Town BEACH BLISS
View this post on Instagram
No one quite does beach time like a glorious Cape Town summer. Summer time in the Mother City is pure bliss, especially when lounging on one of its spectacular beaches. Being sun-kissed and salty-haired in Cape Town is every bit as incredible as it sounds. And with so many sensational beaches to choose from you can't help but want to explore as many of them as possible. From Camps Bay, Clifton and Llandudno to Big Bay, Boulders beach and Bloubergstrand, they all welcome you with open arms, a sunny sky and a good time!
Go on an exciting day, night or overnight tour
View this post on Instagram
Cape Town is an incredible destination filled with countless iconic landmarks, beautiful landscapes, thrilling adventures, exciting pop-ups and hidden gems. And they're all waiting to be explored by you! Why not go on one of the Mother City's exciting tours to do just that. From immersive township adventures, culinary walking tours, train trips and helicopter flights to shark cage diving, wine tasting and underground tunnel tours, there truly is something for everyone. A day tour is a good way to ensure you see and experience all the glorious sites and bucket-list adventures Cape Town has to offer.
Go wine farm hopping – because when in Cape Town, drink wine!
View this post on Instagram
What would a Cape Town holiday season be without tasting some of the Western Cape's most unique, award-winning wines? Wine tasting when in Cape Town is not only a cherished past time it's a beloved rite of passage and an absolute must. The Western Cape is home to some of the most beautiful and authentic wine routes in South Africa, if not the world, and you now have the opportunity to explore as many of them as your heart desires. Embarking on a train, tram, walking or bicycle tour through some of the Mother City's most scenic wine estates is an extra special treat that adds a good dose of adventure to the experience.
Learn a THRILLING new skill – Surf, SUP, skydive or sandboard!
View this post on Instagram

Holiday season in the Mother City is filled with tons of adventure! She invites you to step outside of your comfort zone and venture into a world of daring discovery and thrilling experiences. Once you set foot in Cape Town you have this yearning urge to explore and experience as much, if not all, of what this glorious city has to offer. And that means immersing yourself in what it's all about, which certainly includes its adventurous spirit. Learn to surf, SUP or sandboard, go for a hike, or revel in every second of a shark cage diving, skydiving or paragliding attempt – the choice is yours! And the great thing is, there is such a large variety of Cape Town adventure activities on offer, you're guaranteed to find something suited to you. Whether you're young or young at heart, there is no reason why you shouldn't have the adventure of a lifetime when in the Mother City.
Chill with the cool Cape Town African Penguins
View this post on Instagram
The ever charming and adorably charismatic African Penguins is one of Cape Town's most beloved inhabitants. People travel from all over the globe to catch a glimpse of these magnificent ocean creatures in their natural habitat, and what a memorable experience it is indeed. Simonstown, Boulders Beach and Betty's Bay are among the beaches these tuxedo cuties like to call their home. But more than merely observe them, which is a pretty spectacular treat in itself, you can now also kayak, walk, swim and lounge on the beach with them. Your Cape Town holiday season just wouldn't be complete without including the glorious Africa Penguin on your list of incredible things to see.
---
---
Explore the thriving Cape Town restaurant & market scene
View this post on Instagram
Food, oh glorious Cape Town food! What would a holiday season be without sharing some good food with the people you love? From premium roasting coffee café's, thriving inner city 5-star restaurants and trendy cocktail hotspots to local harbour fish and chips, beautiful beach side eateries and countless exciting markets to explore, there truly is something for everyone. Time to prepare your taste buds for a culinary adventure of a life time, it promises to be quite a special treat!
Lounge on Bloubergstrand beach and watch the Kitesurfers go by
View this post on Instagram
Summer season in the Mother City means hot summer days, and this means you need a place to cool off right? Why not a tidal pool? Besides the ocean, a refreshing dip in a tidal pool is great for cooling off after lounging on the beach for a bit. But more than that, exploring Cape Town's unique tidal pools is a glorious adventure in itself. And the kids absolutely love it, and you definitely will too! Some of the top tidal pools to explore are Dalebrook, St James, Maiden's Cove, Wooley's, Glencairn, Millers Point and Camps Bay tidal pools.
Whatever you choose to do this holiday season in Cape Town, it promises to be filled with fun, beauty, adventure and memories that will last you for many years to come. Holiday season in the Mother City is pure magic, and it's the type of magic everybody should get the opportunity to experience. Now it's time for you to share in it too!
---
Learn more about the Mother City, how to get around, things to do in Cape Town, and more from our blog. We can help you find the perfect place to stay. Get in touch if you'd like help finding accommodation or Cape Town tours to indulge in when you are around.