Sad news for loyal fans of the Cape Town bar Rafiki's… this legendary restaurant and bar closes its doors today on Monday 30 May 2016. Situated on Kloof Nek in Tamboerskloof, Rafiki's in Cape Town has been an established City Bowl hotspot for 16 years. The iconic watering hole, named after the Swahili word for 'friend', closes for good after owner Miki Clark was unable to extend his seven year lease that ends in 2017. But, there is light at the end of the tunnel, as the restaurant will be opening its doors in Nkhata Bay, Malawi.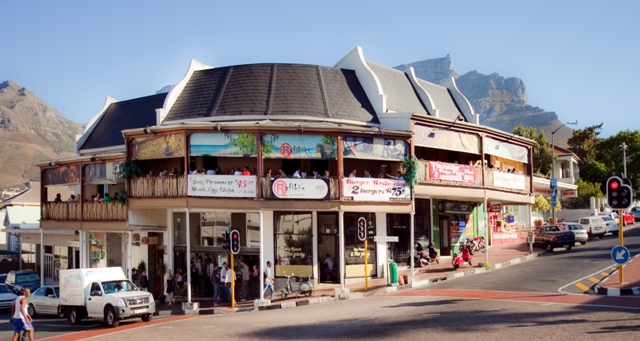 As someone who enjoyed many memorable afternoons and evenings (not to mention delicious pizza!) on the balcony that overlooked Kloof Nek, this news comes as something of a shock. And, I'm sure that many of the local and international visitors will miss this spot!
Legendary Cape Town Restaurant and Bar Closes its Doors
Speaking of the closure, owner Miki Clark said on the restaurant's Facebook page, "It's been an amazing 16 years. I hope Rafiki's has enriched your lives in some small way. Thank you to our customers, you rock, you've been amazing. Here's to making friends, falling in love, falling out of love, drowning our sorrows and starting again."
Miki, who met his wife at Rafiki's, also added, "I hope you had meaningful relationships started over a few beers on the Rafiki's balcony like I have."
Famous for its half-priced pizzas on Monday nights, half-priced Mexican food and drinks on Wednesdays, quiz nights on Thursdays and half-priced cocktails on Sundays, Rafiki's began its journey in 2000 as a private dining establishment. Over time, it soon gained a cult following – for its simple pub food as well as its laid-back atmosphere. Fitting to its name, the restaurant was all about making friends and memories. From lunchtime until the wee hours, Monday through Sunday, you could always be sure of friendly service, good food, well-priced drinks and a balcony that was often crowded, usually somewhat smoky but always entertaining. On Saturday afternoons, you could watch rugby inside on the big screens while enjoying some tasty seafood and a cold beer.
[ Related: Best Restaurants in Cape Town for Chilly Weather ]
Selected staff will be trekking across Africa to bring memorabilia from the Cape Town restaurant to its new location in Malawi, in order to retain the restaurant's spirit. While some staff are moving on to new pastures, almost all will be leaving the place with happy memories.
"A lot of people who work here have been here for a while. It's like a family. There's someone who has worked here for over 14 years. We all enjoy working together," says Tapiwa Manyenga, a bartender who worked at Rafiki's for the last six years. He added that the happy staff was one of the biggest advantages of Rafiki's, saying, "We manage to make the customers feel at home. They love the staff."
Miki Clark stated in his Facebook post that he would be there for the last weekend, adding, "I'll be sitting on the balcony for a last pint and a goodbye to to a good friend."
_________________________________
While there is certainly an amazing selection of bars in Cape Town, not all manage to reach cult status as Rafiki's did. It really is the end of an era!
Were you lucky enough to experience Rafiki's restaurant in Cape Town? Let us know what your favourite memories were at this iconic spot!