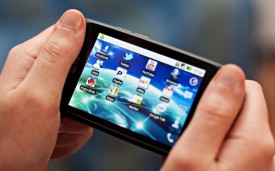 With all of the handy travel apps on the market, planning your holiday has never been easier. With these useful tools, Android, BlackBerry and iPhone users can plan the perfect trip to Cape Town simply and quickly.
Whether you want to find easy to use maps, navigation tools or even get the lowdown on restaurants, tips and landmarks, our guide offers some tips on which apps you need to turn your mobile phone into a lean, mean travel planning machine.
Handy Travel Apps for 2012
Technology is a wonderful thing. It's hard to imagine how we ever managed to survive without mobile phones – let alone the new generation of smartphones that make life a breeze. When it comes to travel tools, the range of applications on offer has made it as easy as pie to get you where you want to go. Here are a few of our favourites…
Maps – Google Maps for Android users, BlackBerry Maps for BB users and OffMaps2 for iPhones and iPads are the best way to get up-to-the-minute maps for your destination. These maps also give directions and other tips to help you find streets, neighbourhoods and other landmarks.
Foursquare – this social media tool has set the tone for many other geo-tools. Available across all operating systems and devices, you can see what your friends are up to, find restaurants and other places in your area and even enjoy specials and discounts. He best part is that Foursquare is free to download.
Translate – Google Translate, Sparkling Apps and iTranslator for BlackBerry are all very handy tools to help you figure out those strange Afrikaans phrases you will hear in Cape Town, along with just about every other language you may want to learn. Most of these apps also have translate-to-speech functions to simplify things even further.
Currency Conversion – XE Currency Converter has apps for iPhone, Android and BlackBerry, allowing you to work out just how many ZA Rands make up a Dollar, Euro or Pound. There is also a converter for regular mobile phones that don't have all the fancy features of smartphones.
Kindle – the Kindle app is a must for catching up on your holiday reading. If you don't have 3G, you can purchase books at one of the many WiFi hotspots throughout Cape Town, and once you have loaded up your tablet or device with magazines, books and newspapers, they will be there when you're ready to do some reading on the beach, plane or anywhere else you are relaxing.
Fuss-Free Cape Town Travel
If you want to stay updated on the latest Cape Town travel, accommodation deals, weather tips and other info, you should also signup for the CometoCapeTown.com newsletter. Read on the go through your supported device, PC or laptop for all of the info you need to start your Cape Town holiday!