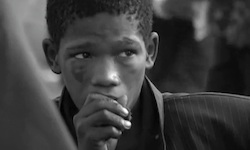 If you spend any amount of time in the Mother City, you will at some point come across street children in Cape Town. They might approach you on Long Street, or you may see them at the traffic lights as you drive past in a cab or rented car.
Some may be older, others might seem too young to even be allowed out on their own – much less walking the streets well after midnight. While much is being done to help these kids, it is a challenge that can't be ignored – after all, the city is mother to all of its inhabitants.
Unlike their older counterparts who survive on the streets though, children are at far higher risk each day. With winter officially here, the changes in weather also bring challenges to the homeless population – young and old alike.
You may think that giving that child on the corner your spare change is helping. Sadly though, however good your intentions; hand-outs are part of the problem rather than the solution.
So what can you do to help the city's street kids this winter?
What You Can Do for Cape Town Street Kids
1. The Reality. Not all street kids are homeless – some have chosen the streets over difficult, abusive home lives or extreme poverty. Not all are criminals either, and some may even still attempt to continue school if they can. You can learn more about what is being done to address these challenges at the Western Cape Forum for Street Children.
2. The Challenge. The help these kids needs is not always as simple as a few Rand. Often, money is used to buy alcohol or glue, or older kids steal from the younger ones. Some are even forced into gangs, while others have progressed to harder drugs. 
3. The Shelters. There are two major shelters for kids within the City Centre and surrounding areas – The Homestead for boys, and Ons Plek for girls. Having visited and supported The Homestead personally, I know how much places such as these do on a holistic level. They have intake shelters for drug recovery, as well as long-term solutions aimed at getting (and keeping) high risk children off the streets.
4. The Empowerment. Then, there are organisations such as StreetSmartSA, who have roped in support from various restaurants. Rather than handouts, this organisation aims to give hands UP through local communities and patrons.
5. The Support. Supporting organisations such as the ones mentioned above is the best way to support the kids themselves. It's also good to remember that despite growing up in extreme environments, and despite everything they endure, kids will always be kids. Make friends with the kids you meet, get to know them and let them know that someone out there cares.
Do you have any stories to tell about homeless children in Cape Town? We would love to hear them – leave your thoughts in the comments below.