The Retirement & Lifestyle Expo in Cape Town will be taking place from 26 to 28 February 2016 at the Cape Town International Convention Centre (ICC), giving those ready to retire a huge range of resources, ideas, inspiration, lifestyle exhibits and plenty more besides. As each generation makes the move to retire earlier and focus on living the good life, this expo showcases the benefits of living the retired life in Cape Town and beyond.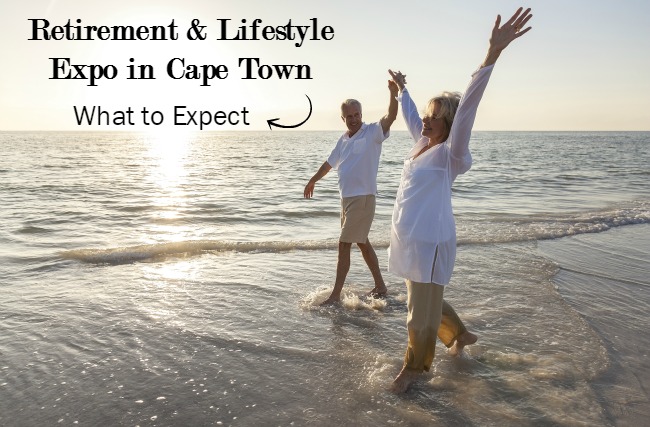 With constant advancements in medicine, healthier lifestyles, better diets and many other factors that are slowing down the aging process, pensioners are no longer waiting until it is too late to reap the rewards of retirement. Planning for retirement has become the norm, with many starting to plan from a young age. The golden years are a time to relax, unwind and enjoy a life free of work and worry, and where better to start this journey than the beautiful city of Cape Town?
The Retirement & Lifestyle Expo is a growing event in South Africa that gives a taste of the good things to come. It is ideal for those who are already retired and wondering what comes next, as well as those planning for retirement. Essentially, it aims to help retired folks live a happier, freer and more rewarding lifestyle during retirement.
What Should You Know About the Retirement & Lifestyle Expo in Cape Town?
Before we look at what this expo will cover, here are the details of the event:
Venue: CTICC, City Centre
Dates: 26 – 28 February 2016
Times: start at 10h00, ends at various times throughout the event
Cost: R100 per person (includes R40 parking voucher, free R20 coffee voucher, and free access to Retirement Workshops)
Some of the things that will be included at the expo include:
1. Planning for a financially secure retirement (pensions, investments, life and medical insurance)
2. Best places to retire (locations, lifestyle villages and full care retirement homes)
3. Helpful tools (home aids to assist elderly people in the home)
4. Home based care and support services (various systems and services for the elderly)
5. Holidays and travel (planning and enjoying holidays after retirement)
There will also be free workshops running over the course of the events. These will feature a range of specialists who will showcase various topics relating to retirement and the retired lifestyle. Workshops start on the hour throughout the day and are around 45 minutes – 30 minutes for presentations, and 15 minutes for questions and discussion. Admission is free, but spaces are offered on a first come first served basis.
Registration for the Cape Town Retirement & Lifestyle Expo can be done by visiting www.sbs.co.za/retire2016. For more info, visit the website or contact +27 21 914 2888 or registrar@sbs.co.za. Bookings can also be done via Computicket.
…
On that note, if you are retired and living in or visiting the Mother City, be sure to check out our tips on Cape Town for Over 60s, to get some fun ideas on what to see and do in the city.
What are you looking forward to when it comes to retirement in Cape Town? Share your thoughts below and let us know why this city is perfect for the young at heart!