Considering Luxury Accommodation for Your Holiday?
So you are tired of sticking to the good but simple places to stay, and want to live the high life during your trip. Luxury accommodation allows you to experience the best of the best; the cat's pajamas and all of those other superlatives. It's not as hard to find either, with a wide range of luxurious villas, hotels and apartments to consider. You may want to consider these tips before you make your booking however.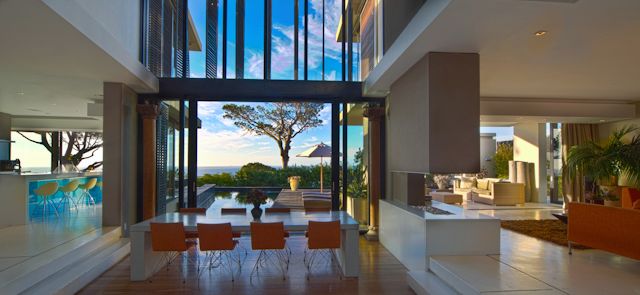 Luxury Accommodation Tips
Cape Town is home to some of the most sought-after accommodation options in the world, making it excellent for travellers seeking to enjoy the finer things in life. To help you find the perfect place to stay during your holiday, here are a few things to keep in mind…
Consider your needs – how many people are in your travel group, and what facilities do you require for your stay? Do you need parking facilities, and are you travelling with adults or children? Once you have an idea of your specific needs, you can narrow down your search to find sumptuous places that a perfectly suited to these needs.
Choose your area – if it's luxury you are after, you have more than likely considered prestigious coastal suburbs such as Camps Bay and Clifton. The Waterfront and City Centre are also worth considering, with some amazing apartments to be found along with hotels and other high-end options. Further south, you could also consider the wine region of Constantia, which has plenty of old-world elegance.
Best time to visit – anytime of year is ideal to visit Cape Town, with each season offering its own charms and benefits. Winter or low season brings reduced rates, while the high season during the summer months is perfect for lazy days at the beach or sundowners on a spacious balcony overlooking the ocean.
Self-catered vs catered – self-catering villas offer a great deal of flexibility and freedom, and many have the option to add a private chef and housekeeping service during your stay. Hotels with a full host of premium facilities and services are idea if you prefer full catered holidays, while apartments are perfect for self-catered stays with a lock-up-and-go convenience.
Book ahead – that six bedroom villa with the best views in town and rim-flow infinity pool is not going to stay available for very long. Booking ahead is essential to ensure that your accommodation of choice will be available once you arrive in the city. As soon as your travel plans are set, it's time to find and secure that dream villa, hotel or apartment.
Once you have found the perfect base, you can begin exploring Cape Town in true style. To add even more fun to your holiday, you could also hire a luxury car for the duration of your trip, or indulge in the wide range of 5-star dining options found throughout the city. Take a champagne boat cruise along the coast, shop at the world-class V&A Waterfront and indulge all of your senses with a spectacular travel experience in South Africa's Mother City.