If you're looking for a fun alternative to dining out, pop-up dining events in Cape Town are sure to be just the ticket. uKitchen is bringing at home dining to the Mother City, through a brand new platform that allows top chefs to prepare and cook unforgettable meals for guests across the city. Taking place at chef homes or top locations such as The Test Kitchen, The Greenhouse, Le Quartier Francais and other establishments, these events are ideal for visitors to the city as well as locals.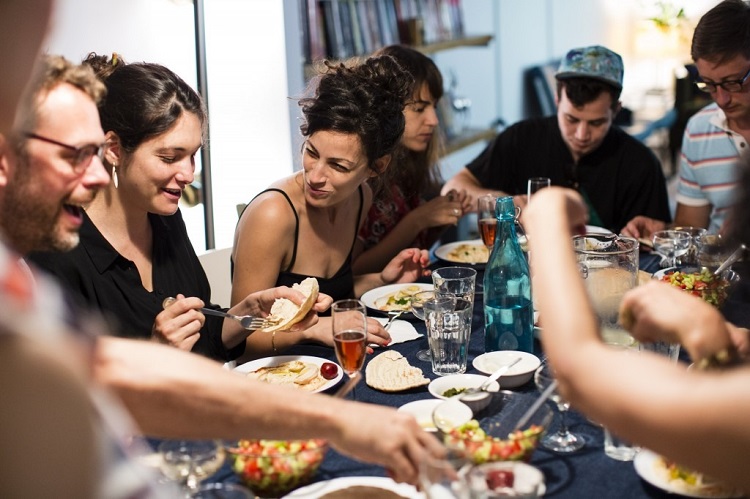 Image: www.facebook.com/uKitchenSA
Every weekend, some of the city's top chefs open up their homes to host supper clubs. Guests can book and reserve seats through the website. Costs depend on the number of courses served. Most chefs source ingredients from local markets and organic farms, resulting in a high quality of meals. uKitchen's pop-up dining events in Cape Town are not only a great choice for foodies – they are also excellent for birthdays, dates and other special occasions. Because they are designed to give travellers a new way to explore the city, these events also help locals and visitors connect over a good meal. Guests can book alone, or book with friends and family as part of a larger group.
Everything You Need to Know About Pop-Up Dining Events in Cape Town
What makes this concept special? Let's take a look at some of the top benefits of pop-up dining events in Cape Town.
Ideal for visitors looking to meet locals. Similar to ride sharing and Airbnb, uKitchen offers a way for locals and visitors to share a meal. Depending on the venue, up to 15 guests can book at any given meal. This type of event is a great way for tourists to meet locals, but it's also a good way to network, meet new people and bond over a shared meal in a low-key environment.
Great for food lovers. There are a number of talented chefs on uKitchen, with all of them being no less than three and a half stars. This ensures a high quality of meal, whichever event you book. On the website, you can view trending chefs or view a full list of dinners coming up in the next month or so. Popular dinners include Italian, Thai and Mediterranean.
Rewarding alternative to restaurants. Although there are many, many amazing restaurants in Cape Town, sometimes, you want to enjoy a relaxed meal in an informal setting. uKitchen events include restaurants, as well as home dinners, offering a far more casual dining event.
Now that you have a better idea of it works, how do you get started? It's as easy as could be. Register, browse dinners, book and enjoy. Here are a few need-to-know contact details that will help you arrange a pop-up dinner through uKitchen…
Website: www.ukitchen.co.za
Email: [email protected]
Facebook: https://www.facebook.com/uKitchenSA
____________________________________________________________
Whether you're looking for something new to do this weekend, getting some ideas for upcoming date nights, planning a celebration or even thinking about how to entertain a visiting friend, pop-up dining events in Cape Town are sure to be a memorable night for all.