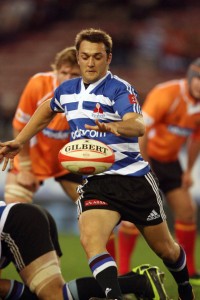 After two glorious summery weekends in a row, we shouldn't really complain about Cape Town weather taking a bit of a rainy turn.
It is technically winter, and the countryside does in fact need rain in order to turn that beautiful green shade when spring hits.
But despite all that logic, locals (and visitors hoping to get up the cable car) still have to deal with a good chance of a rainy weekend coming up…with possible sunny bits, and some windy parts too of course.
So, to make life a little easier, we have put together some ideas on what to do in Cape Town this weekend – whatever the weather decides to do.
Cape Town Rainy Weather Activities
If the rain is coming down on your metaphorical parade, don't fret – rainy days are great for all of those 'touristy' things to do.
Head on over to the Two Oceans Aquarium at the Waterfront, go and see what's new at the SA National Museum off Long Street, take a cruise to Simons Town to collect semi-precious stones at the Mineral World Scratch Patch, drive out to the Cape Winelands for a cosy lunch near a warm fireplace (try to limit the wine tasting if you're driving on wet roads though!) or catch a show. Some indoor events to consider:
* Franschhoek Winter Wines Showcase @ Franschhoek Motor Museum (Saturday 17 August, 12h00 – 17h00 – tickets cost R180 via Webtickets.co.za)
* Sleeping Beauty @ The Artscape (last show is on Sunday 18 August – tickets cost R100-R300 via Computicket)
What to Do on Sunny Cape Days
When the sun comes out, it's time to get out there and enjoy every second of it with relish.
While it may not be sun tanning or swimming weather, a few hours of sun on an otherwise gloomy day makes for a great beach walk. You could also try one of the many popular weekend markets such as Bay Harbour Market in Hout Bay or City Bowl Market in Gardens, take a stroll through Kirstenbosch Botanical Gardens, head out to Kalk Bay to watch the waves near Brass Bell and browse the shops along Main Road. Some outdoor events to consider:
* Gravity Adventure Festival @ Kogelberg Biosphere (full program of sporting events running all weekend – tickets cost R120 and include entry to the reserve)
* Western Province vs Free State Cheetahs Currie Cup @ Newlands Stadium (19h15 – 20h30 – tickets cost R35-R95)
Avoiding the Cape Town Wind
Aaah, the wind… the infamous Cape wind has a major reputation for its cold, brutish force. But never fear – even when the wind comes a' howling, you don't have to get blown about.
Depending on whether or not it is also raining or if the sun is out when the wind is in full force, there is still plenty to do. Enjoy a lazy lunch at a semi-sheltered spot such as La Vie in Sea Point if it's a sunny day, or the Tea Room at Rhodes Memorial in Rondebosch if it's overcast. Then there is High Tea at the Mount Nelson, bubbly and oysters at an indoor market, go-karting at Kyalami Race Track in Kenilworth, ice skating at Grand West in Good Wood or even wind surfing in Blouberg if you want to make the most of the wind! Some sheltered events to consider:
* Die Platteland Market @ The Palms Lifestyle Centre (Saturday market, live band and various stalls – free to browse)
* Celebrate Life Festival @ The River Club (starts at 10h00, various events throughout the weekend – entry costs R65 for a day pass or R110 for the whole weekend)
So there you have it darlings… something to do for just about any type of Cape Town weather imaginable.
Now it's your turn – tell us how you plan to enjoy the weekend ahead in the comments below.