Planning a romantic weekend in Cape Town for Valentine's Day? This February, we invite you to celebrate a month of love in the glorious Mother City, where beaches, summer evenings and plenty of things to see and do await. Whether you are aiming to take your loved one away for the weekend over Valentine's or you're thinking of enjoying a weekend later in the month (or any other time, for that matter), we have some fabulous suggestions on where to stay.
Without further ado, here are some of our most unbelievably romantic villas in Cape Town, which are ideal for weekends, honeymoons and any other trip with your love.
Best Villas for a Romantic Weekend in Cape Town
In no particular order, here are some of our most amazing places to stay for a weekend of love and romance…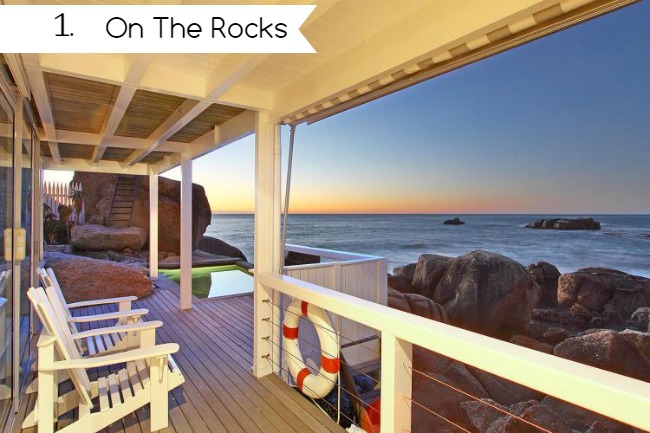 Ideal for… seclusion, sunsets and a cosy cottage feel
Situated in a peaceful, exclusive Atlantic Seaboard suburb near Camps Bay, this villas overlooks the iconic boulders and beach of Bakoven. Boasting four-star luxury, the villa offers two bedrooms, a sunken lounge, a sun room, wooden floors, a beach cottage atmosphere and a deck that gives you some of the best sunsets in the southern hemisphere. There's also a private pool (ideal for a leisurely dip in the warm summer evenings) and loads of luxurious features.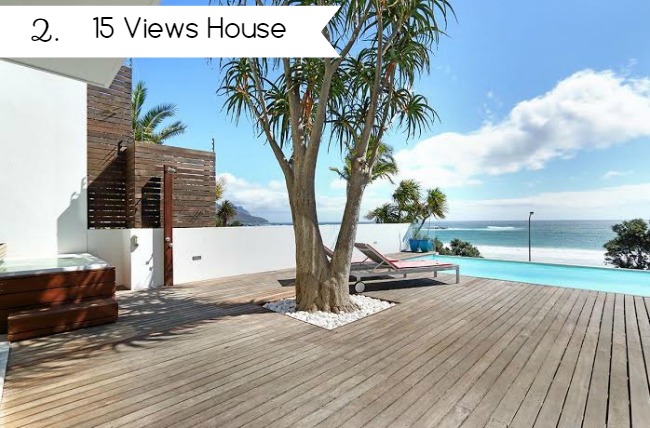 Ideal for… pure luxury, hot tub and ocean views
In Camps Bay, the name of this villa says it all… this spot is all about the views. Five-star accommodation does not get much better than this, and, with an ocean-facing pool, Jacuzzi, modern kitchen, dining and living areas, en-suite bedrooms and close proximity to the beach, this is a place that you'll not want to leave after your romantic getaway in Cape Town.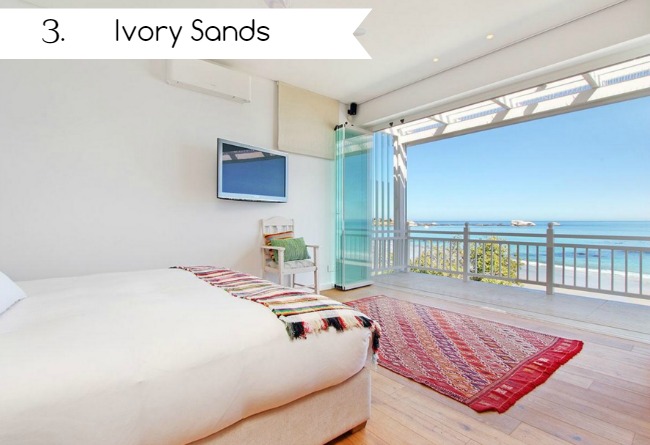 Ideal for… waking up in luxury, to the sight and sound of the ocean
Another five-star stunner, the allure of Ivory Sands is undeniable… after all, how could you not fall in love with the sight of the ocean greeting you every morning as you wake up in such luxurious surrounds? Folding glass walls are all the separate you and the views of the Atlantic in this Camps Bay villa, while other features such as a seaside hot tub, private pool, entertainment areas, deck and high-end self-catering facilities further enhance your stay.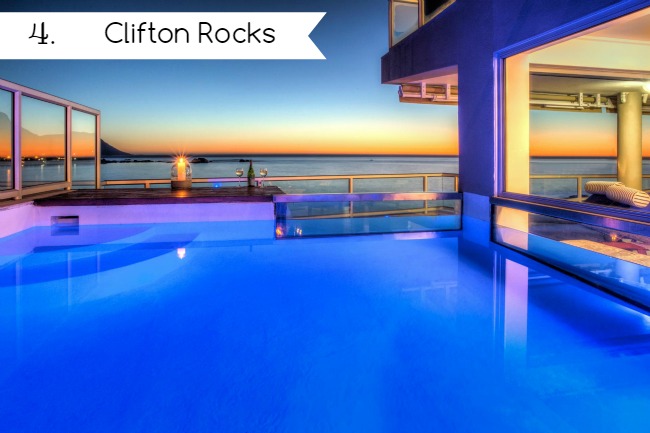 Ideal for… sumptuous luxury, ocean views and relaxation
The four-star elegance of this Clifton villa will certainly put you in the mood for romance from the moment you arrive. A large deck with ocean facing pool, beautiful en-suit bedrooms, indoor and outdoor relaxation areas, modern dining and kitchen, top of the line self-catering facilities, plenty of privacy and many other highlights also await. And, if we haven't mentioned them already, ocean views can be found from almost every single room.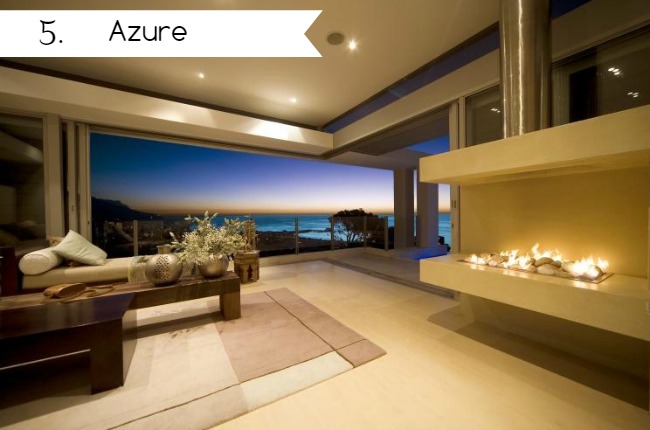 Ideal for… elegance, luxury, ocean views and indulgence
Five-star luxury, elegant decor, magnificent ocean views and a prestigious location in Camps Bay give this villa a distinctly stylish feel. But for romance, this property has it all: spacious en-suite bedrooms, cosy outdoor lounges, swimming pool, privacy, self-catering facilities, living areas and more. Whether you stay a weekend or a week, every day is sure to be one you will both cherish.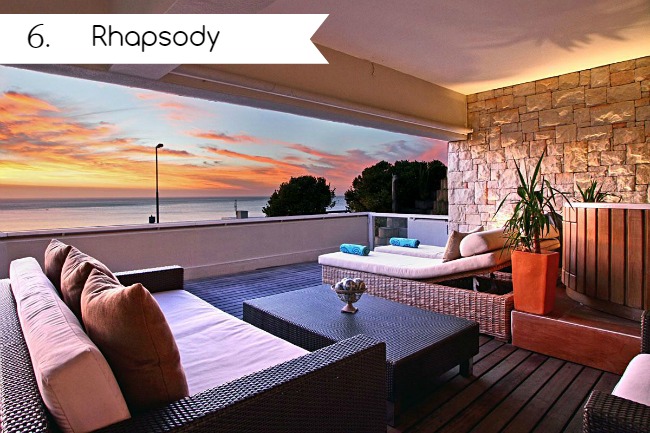 Ideal for… a small, intimate apartment with loads of romantic appeal
Another five-star property that exudes elegance, this Clifton beauty gives you a quintessential beach escape with plenty of lovely touches that enhance your stay. What sets this place apart from the rest is not only its lock up and go convenience (although it has plenty of that), but mostly its amazing location, incredible views and intimate nature. En-suite bedrooms, cosy balcony with comfortable seating and other features will make you never want to leave.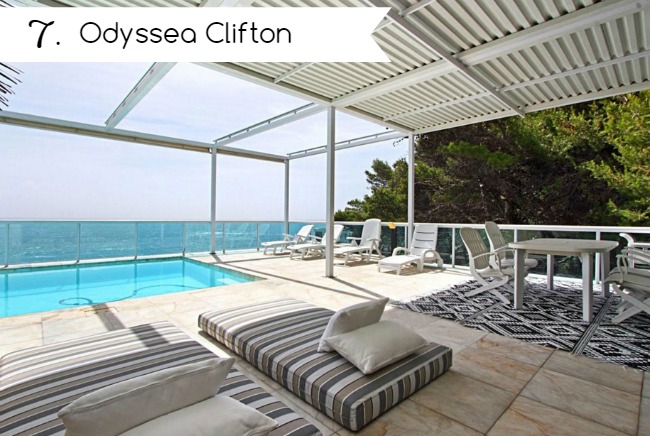 Ideal for…
This four-star self-catering villa is tucked away in the sheltered suburb of Clifton, boasting iconic sea views, a peaceful location, private pool area complete with loungers, beautiful en-suite bedrooms, indoor and outdoor entertaining and living areas and plenty more besides. Relax by the pool, sip cocktails as the sun sets and allow yourselves to truly unwind in this little oasis of calm.
…
These ideas should give you something to start planning, but remember, if you have not yet found something that is quite right for your specific plans/budget/preferences, we have a wide range of options across various parts of the city. Try the peaceful Constantia Winelands, the bustling City Bowl, the exclusive beach suburbs of Camps Bay or even something on the False Bay side… whatever you are looking for in a romantic weekend getaway, we have you covered! View our full range of accommodation to get started on your search right this moment.
Looking for more ideas on how to bring on the romance this month? Check out our list of romantic things to do in Cape Town on Valentine's Day and start planning the ultimate couple's weekend now!
We'd also love to hear from you – what is your idea of a romantic holiday in Cape Town? Share your tips and ideas below and let us know!