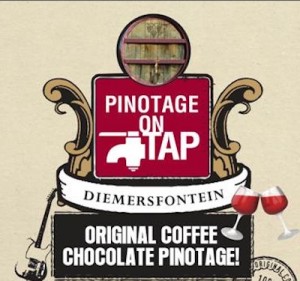 With summer just around the corner, October events in Cape Town offer something for everyone to enjoy – getting you out and about in the glorious sunshine!
From the popular Rocking the Daisies Festival that kicks off this weekend, to much-awaited annual events such as Pinotage on Tap, this month is all about festivals, food, fresh air and fun.
Whether you are in the Mother City on holiday in October, or a local seeking awesome things to do this month, make sure you get out there and enjoy the thrilling build-up to summer with a host of things to see, do, taste and experience!
What's Happening in Cape Town This October?
So what's happening in Cape Town this October? Pretty much anything and everything you could imagine. The spring weather is not always reliable, and the months of long, hot days and long, warm nights are not quite here just yet, but we guarantee that you will be kept busy throughout October with these fantastic events.
Here is a sneak peek of October events happening in Cape Town over the course of the month…
The shnit International Short Film Festival, Gardens – 3 – 7 October
Pick n Pay Women's Walk, Kenilworth – 6 October
Season of Sauvignon, Durbanville – 6 – 8 October
Rocking the Daisies, Cloof Wine Estate, Darling – 4 – 7 October
Oktober Festival at Blaauwklippen, Stellenbosch – 7 October
Breedekloof Outdoor Festival, Breede River Valley – 12 – 15 October
Cape Town International Boat Show, Cape Town City Centre – 12 – 15 October
Simons Town Penguin Festival, Simons Town – 13 October
Clanwilliam Bass Classic, Clanwilliam – 13 October
Dragon Boat Festival Regatta, Muizenberg – 13 October
Pinotage on Tap, Diemersfontein Wine Estate – 13 October
The Baby Expo Cape Town, Cape Town City Centre – 14 – 17 October (dates TBC)
Cape Town Gun Run, Green Point Stadium – 14 October
Robertson Wine on the River, Robertson – 19 – 21 October
Out in Africa Gay & Lesbian Film Festival, V&A Waterfront – 19 – 29 October
Klein Optenhorst Spring Open Garden, Wellington – 20 – 22 October
Helderberg Wine Route Amazing Race, Somerset West – 20 – 22 October
Prince Albert Agricultural Show, Prince Albert – 21 – 23 October (dates TBC)
Kamers Vol Geskenke (Room Full of Gifts), Lourensford Wine Estate, Somerset West – 21 – 27 October
Constantia Valley Grape Run, Constantia – 23 October (dates TBC)
South African Horrorfest, Gardens – 24 October – 2 November
International Oriental Dance Festival, V&A Waterfront – 25 – 28 October
Cape Gate Home and Decor Expo, Brackenfell – 26 October
Cape Outdoor Adventure & Travel Expo, Cape Winelands – 26 – 29 October
Maritime & Coastal Security Africa, Foreshore – 26 – 29 October (dates TBC)
Franschhoek Christmas Market, Franshhoek – 26 October – 1 November
Cape Town Diwali Festival, Century City – 27 October
Hout Bay Green Faire, Hout Bay – 27 October
Secret Food and Wine Festival and Conference, Spier Wine Estate, Stellenbosch – 27 – 28 October
Greyton Rose Fair, Greyton – 27 – 29 October
Paarl Cultivaria Festival, Paarl – 27 – 31 October (dates TBC)
Franschhoek Classical Music Festival, Franshhoek – 28 – 31 October (dates TBC)
The Annual Reach For A Dream Gala Dinner, Camps Bay – 29 October (dates TBC)
aSCAREium, V&A Waterfront – 30 October
Halloween in Cape Town – 31 October
Indulge in good wine, culture, outdoor adventures, festivals, music, film and all the other good things up ahead this month, and you are sure to get into the spring festivities in no time at all. Before you know it, summer will be here with even more reasons to come to Cape Town!
How do you plan to spend October in Cape Town? Share your ideas on our Facebook page!