Left things to the last minute and stressing over how to spend Valentine's Day in Cape Town this year? Don't panic – we have you covered!
Whether you usually go all out or prefer to keep it simple, Valentine's Day is one of those days that people either love or hate. There are the cynics who will protest about the capitalist nature of the day. There are the new couples, singles and recently broken-hearted who don't want to even mention the V word. Then there are the romantics who love all the thought of a day dedicated to love.
If you have a significant other, or someone you have been crushing on for ages and want to do something special to show your love , be sure to check out these last minute ideas for Valentine's Day in Cape Town
On-The-Spot Cape Town Valentine's Day Ideas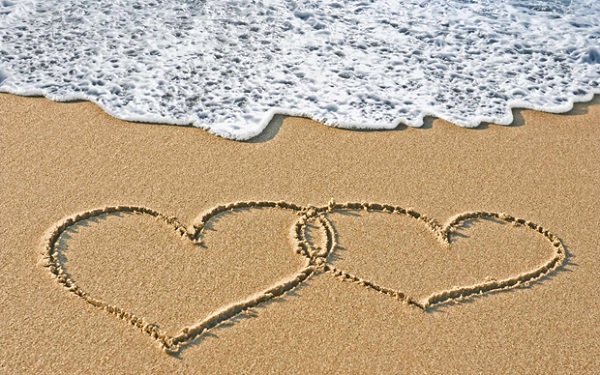 Maybe you have had a busy week, or you've just realised what the day is… or perhaps you have decided to surprise your loved one with a night to remember. Whatever the case, here are some ideas that will save the day:
* Romantic Home-Cooked Dinner. What could be more intimate and romantic than a meal cooked by your hand, served to someone special in the soothing environment of your home? If you are not so hot in the kitchen, you can even cheat a little with pre-made food from your partner's favourite restaurant, or opt for easy to prepare finger foods. If all else fails, strawberries and cream along with a good bottle of bubbly is a perfectly acceptable substitute for dinner.
* Moonlit Beach Picnic. Having had the honour of being taken for such a picnic, I can say from personal experience that your partner will not forget this special date in a hurry. For optimal impact, make the location of the venue a surprise. Pack a basket with snacks, bubbly, chocolate and candles (include some brown paper bags too, which when filled with sand, make excellent candle holders) and of course a blanket and some pillows. Llandudno beach is a great choice for night picnics, while Clifton Second is also a good option.
* Slave for a Day. Those living together can give a gift that keeps on giving this Valentine's Day, by offering their services as a slave for the day (or night, or weekend if you really want to impress). You can make this even more special by making vouchers redeemable for chore duties – making tea or coffee, breakfast in bed, dish washing, extra back rubs… use your imagination and give your loved one some much-needed 'them' time.
* Superb Sundowners. There are many amazing sundowner spots in Cape Town, including Signal Hill, Tafelberg Road (lower Cable Station off Kloof Nek), Clifton's beaches, Rhodes Memorial and Chapman's Peak to name but a few. Choose a good spot – or even set up a seductive outdoor seating arrangement on your balcony or in your garden – and enjoy a spectacular Cape sunset together. Just add bubbly or your favourite cocktail, and voila – scene set!
* Lovestruck Love Notes. It may sound cheesy, but when was the last time you wrote or received a hand-written love note? If you are anything like me, it was most likely around high school. But you know something? I kept many of those lovesick notes, which bring back very special memories. You don't have to be a poet or use fancy words and fussy prose – just put heart to paper and send your love a note that will mean far more than a box of chocolates.
Well, those ideas should give you some inspiration. The most important thing to remember is that last-minute does not have to mean missing out or getting stuck with generic cards that don't really express your true feelings. Use a bit of creativity, and you could this Valentine's Day in Cape Town the best V-Day in history!
How are you planning to spend Valentine's Day this year? Share your ideas below and let us know!