With so many July 2017 events in Cape Town, we have had to break the list down into two parts to ensure that we cover as many as possible. This will give you plenty of ideas and inspiration on what to see, do and discover this July in Cape Town!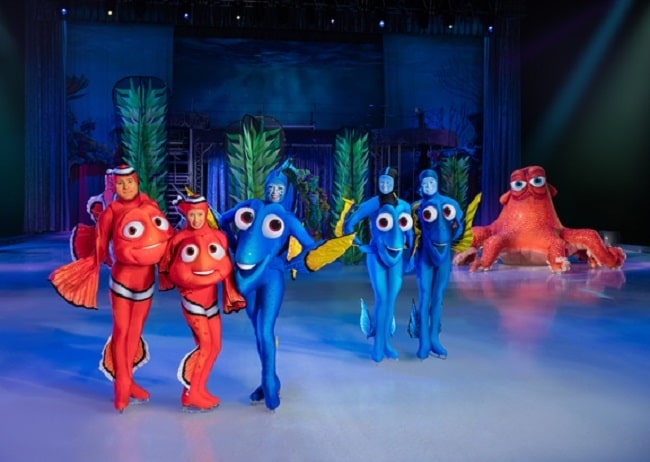 In part 1 of our guide to upcoming July 2017 events in Cape Town, we featured events taking place in the early part of the month. In the second and final part, we are focusing on what is happening from mid-month onwards. In the later part of the month, we have just as many fun things to do in the Mother City and its surrounds. With school holidays in full swing, many parents will be looking out for things to do in Cape Town that are family-friendly. Luckily, we have a fantastic selection of activities and events that are sure to be fun for all ages. For even more ideas on what to do with the little ones over the holidays, check out our guide to July 2017 school holidays at the V&A. No kids? No worries. These events cater to singles, couples, and just about everyone else, as well!
Upcoming July 2017 Events in Cape Town
In our next part, we have the following July 2017 events in Cape Town coming up…
15 July 2017: 5 For Change
Cape Town City Hall, Darling Street City Centre / 5forchange.co.za / R500 per person
Now in its sixth year, the glamorous black tie fundraising event 5 For Change aims to bring relief to five local charities. This year, the charities include Ikhaya Le Langa, Numeric, Sunshine Cinema, Community Keepers and Dine with Khayelitsha. So far, over the last few years, this event has raised over R500, 000 for 20 charities, along with raising a great deal of awareness. Dress up, head out to the heart of the city, and enjoy an evening that is all in the name of doing good.
17 – 29 July 2017: Soli Philander – Nice Coat (Lekker Jas)
Baxter Theatre, Main Road, Rondebosch / www.baxter.co.za / R130 per person
Hilarious South African funny guy Soli Philander brings his new comedy show, Nice Coat (Lekker Jas) to the Baxter at the end of July. Taking his audience through his own personal experiences in his home town Cape Town, Solly delivers a show that is funny, heart-warming, eye-opening and entertaining, with plenty of memories, perspectives, observations, experiences and laughter even in the face of sadness. This show is a must for anyone wanting laughs with a good dose of local flavour.
19 – 23 July 2017: Disney on Ice
Grand Arena, GrandWest, Jakes Gerwel Drive, Goodwood / Computicket.com / R150 – R400 per person
Fans of Elsa, Ariel, Simba, Buzz, Woody, and the rest of the Disney gang will be thrilled to see their favourite characters take to the ice in this extravaganza. Shows run at various times, including matinee shows on the Friday, Saturday and Sunday. This is a great show for all ages. Please note that all children of three years and over will need a ticket to see this show. Tickets are available at Computicket outlets, and family packages are also offered.
21 – 22 July 2017: Breedekloof Soetes & Soup Festival
Various Estates in Rawsonville, Slanghoek, Goudini, and Breede River Valley / [email protected] / R100 – R150 per person
Taking place across Rawsonville and other wine growing regions in the Breedekloof region, this festival celebrates the best of winter… sweet wines (soetes) and soup. Highlights include country-pop trio Black Byrd at Deetlefs Wine Estate, Klipwerf Boereorkes at Opstal Estate, Viljoen Retief and Twee at Merwida Winery, a wide variety of activities for kids, a five course Soetes & Soup pairing with Pete Goffe-Wood, along with a variety of local wines. Tickets are available via Webtickets.co.za.
28 – 30 July 2017: Electronics and Gaming Expo (EGE)
Cape Town International Convention Centre, Lower Long Street, Foreshore / egesa.co.za / R20 – R220
Taking place at the CTICC in the heart of the City Centre, This massive electronics and gaming expo is sure to be a hit with all ages. EGE South Africa is now in its third year running. The event focuses on a wide range of gaming and electronic areas, from LAN gaming, to Cosplay, tabletop games, gaming contests, stands selling popular culture merchandise and memorabilia, and plenty more besides. Whether you are a self-confessed geek or simply looking for something different, this event is sure to be plenty of fun.
_______________________________________________
Coming to Cape Town in July? Browse our wide range of accommodation options to see what we have in store, then contact our bookings team to get started! With so much to see and do over the next month, you can view part 1 of our two part July 2017 events in Cape Town guide to see what is happening earlier in the month.
Image: www.disneyonice.com