We we all super excited to hear about a brand new Cape Town drive-in that is situated in the City Bowl. Based in Vredehoek, this open-air cinema is situated on the Good Hope Seminary Junior School sports field. Movie fans can pull up and park for just R60 per show (a great deal when you think of what a treat it is to have old-school drive-in shows back again!).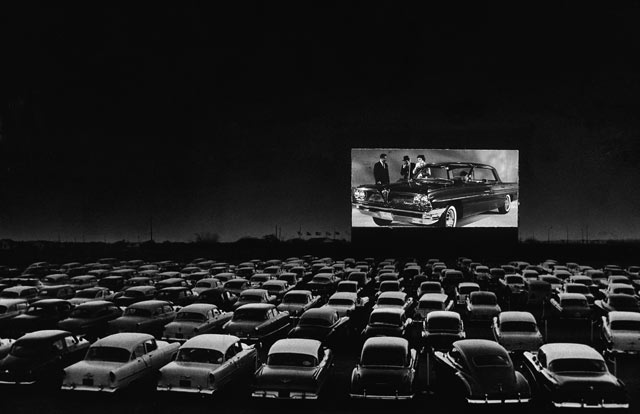 In Cape Town, one of the most recent drive-in cinemas was located in Goodwood. As a kid, I remember going to a show once… it was quite an experience. Sadly, after that one closed, we were left without much of a choice for outdoor movie-watching. The launch of The Galileo Open-Air Cinema changed that, allowing movie-goers that chance to pack a picnic and watch movies during the summer months at locations such as Kirstenbosch Botanical Gardens and the Waterfront. But until now, I don't know how much luck one would have had looking for a retro style, original drive-in.
Until now that is…
Short & Sweet – A Pop-Up Drive-In in Cape Town
Adorable name aside, Short & Sweet is the business we have to thank for bring back our beloved, vintage-ish drive-through movie fix. For the remainder of April, there are two shows on the line-up – one more suited to adults, and the other a fun-filled family flick. Dates for these shows are as follows:
16 April: 24 Hour Party People (see trailer over here)
23 April: Bugsy Malone
Some information on the venue, concept, tickets and all that other stuff:
Date: Thursdays in March/April
Time: Gates open at 18h00, film starts from 20h00
Venue: Good Hope Seminary Junior School in Vredehoek
Entrance: Vehicle access is situated Warwick Street, Vredehoek
Tickets: R60 at the gate or online via Quickticket
Food & Drinks: Food stalls and refreshments will be on sale from 18h00
…
To find out more about  Short & Sweet, visit them on Facebook, Twitter or call them on +27 (0)214220742. If you are buying tickets in advance, be sure to check the venue map on Quickticket so that you can choose where you wish to park. Placement for tickets bought at the gate is granted on a first come first served basis.
I don't know about you, but I can't wait to catch a show at this one-of-a-kind drive-in. Are you going to try make it to the show that's coming up this week? Share your thoughts below and let us know!