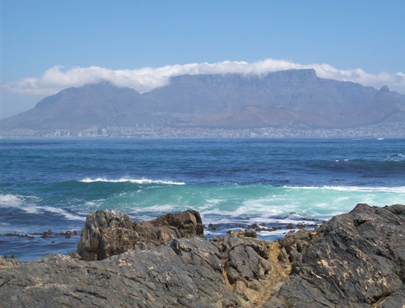 While many visitors and locals have taken Robben Island tours to make the voyage by boat, one brave person will be making his way from this historic island to Cape Town using only helium-filled balloons!
If you haven't heard about Balloon Run yet, this epic trip will be taken in April 2013 to raise funds and awareness for a very worthy cause indeed – the Nelson Mandela Children's Hospital.
Taking a bold flight over the same ocean that our beloved Madiba looked out upon during his 27 year incarceration on Robben Island is Matthew Silver-Vallance.
What is the Balloon Run All About Then?
We caught up with Matt to find out about the inspiration for this unique charity spectacular, and learn more about what the Balloon Run is all about. Here is what he had to say:
"In the words of Nelson Mandela: 'It always seems impossible, until it is done.' The balloons represent the joy of a healthy child, and the challenge reflects all South Africans, who are always supportive and warm."
Registered as the non-profit organisation The Launchpad for Charity Foundation, the Balloon Run will be raising funds for one of the causes closest to Madiba's heart – the Nelson Mandela Children's Hospital that will be built in Gauteng. Funds from UK supporters will be donated to Nelson Mandela Children's Fund UK.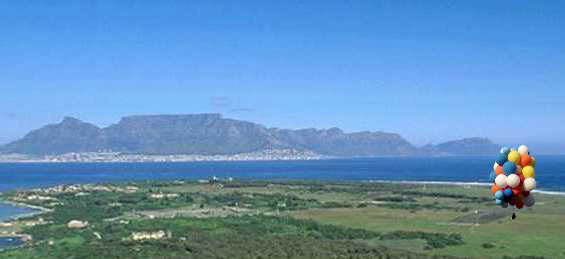 As for the balloon journey itself, Matt will by flying in a paraglide harness that will be powered by about 200 helium-inflated latex balloons that are five feet in diameter. The journey upwards will be done by jettisoning the ballast, and to get back down to ground level, balloons will be deflated. A series of safety checks, equipment checks and other steps are already being done to make sure that the journey is safe. With Cape Town's famous winds, this will prove to be a good challenge.
The Legacy of Nelson Mandela
One of the many reasons we love this story is that it inspires the vision that Mandela himself sought to achieve – both in South Africa and the rest of the world. Fondly known as 'Tata', which means 'father' in isiXhosa, his legacy goes far beyond the struggle for freedom. His charity work has helped change lives across the country, and his work to help the future generations truly does make him a father to the nation.
A few years ago, I took my own journey to see the place that had been his prison for so many years. Robben Island tours are something that everyone (even locals like me who had never been there before). The experience was not what I had expected at all. It was humbling, sometimes shocking, other times heart-breaking… but most of all, it was inspiring.
As Matt's preparations continue, we offer some suggestions on how you can help continue Madiba's dream for the future of our children – in South Africa and everywhere else in the world.
From the team at CometoCapeTown.com, we want to wish Matt all the best on his journey. If just one man can travel from Robben Island to Cape Town using only balloons, just imagine what each of us could do!
What would you do for a good cause? Share your thoughts below and let us know!