Easter in Cape Town falls from Friday 25 March to Sunday 27 March 2016, and with plenty to do for the whole family, this weekend (and much of Easter month) is all about fun, food and other good things in life. We have rounded up a selection of some of the best things happening around this time of year, ranging from kid's activities to lunches and even trance parties for those wanting to dance off all that chocolate.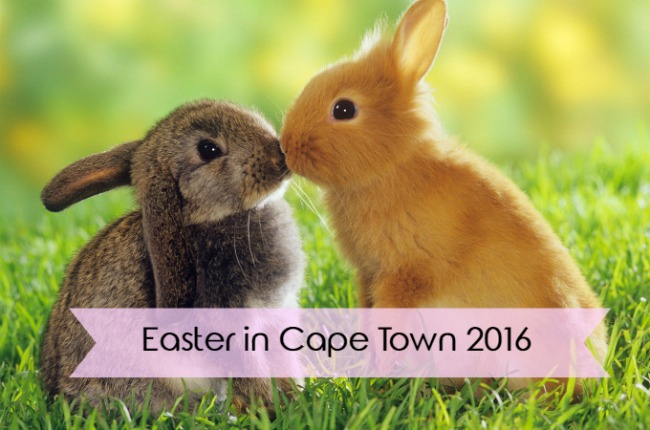 What can we look forward to seeing this Easter 2016 in Cape Town? Let's take a look…
What to do for Easter in Cape Town This Year
Without further ado, here are our top picks for Easter lunches and activities in Cape Town. Please note that all info is correct at the time of publishing.
* Easter Kids' Classes at Lindt Chocolate Studio.
On Saturday 19, and Saturday 26 March 2016, kids can head down to the Lindt Studio in the Cape Quarter shopping centre in De Waterkant to partake in a seriously delicious cooking class. Gold Lindt bunnies will be moulded, and a chocolate garden will be made using this fine chocolate. Classes cost R200 per child, and last for one hour. Bookings are essential! Email cptstudio@lindt.com for details.
* Lindt Bunny Gardens at Cavendish Square.
While we're on the topic of heavenly chocolate, kids can also head to Cavendish Square shopping centre in Claremont to make special bunny gardens made from chocolate. This workshop will be held a bit earlier than Easter Weekend, from Saturday 19 March to Monday 21 March 2016 (Human Right's Day). The fun will take place at the Col'Cacchio Court from 09h00 until 19h00 on Saturday and Monday, and from 09h00 to 17h00 on the Sunday. Best of all, entrance is completely free!
* Easter Celebrations at Spier.
In Stellenbosch, the legendary Spier Wine Estate will be hosting a full weekend of Easter festivities for all ages. Starting from Friday  25 March and running up to Easter Sunday on 27 March 2016, activities will range from dinner packages to the Easter Werf Market, family Sunday lunch and plenty more besides. For full details and cost info, head on over to www.spier.co.za or contact +27 (0)21 809 1100.
* Easter Sunday Lunch Buffet at Twelve Apostles.
The iconic Twelve Apostle Restaurant and Spa will be running a special Easter Sunday lunch buffet. Located in Camps Bay, overlooking the Atlantic Ocean, this heavenly spot is a great place to unwind and indulge. The lunch will take place at Azure Restaurant, with an Easter Egg hunt for kids and plenty of fun for the grown-ups, too.  Lunch costs R455 per adult and R235 per child under 12 years. Booking is a must – contact restaurants@12apostles.co.za for details.
* Easter Vortex.
The electronic dance music event to end all others, the annual Easter Vortex is a highlight that revellers look forward to each year. This year, the trance party will be held at Hillside Farm outside of Caledon in the Western Cape. The line-up includes the likes of Future Frequency, Sinerider, Avalon and more. Tickets start from R360 (early bird) to R450 (at the gate) and are available via Quicket.co.za.
…
I don't know about you, but I have a massive chocolate craving  just thinking about Easter Eggs.
We would love to hear from you… how will you be spending your Easter Weekend in Cape Town? Share your ideas below and let us know!