This February, Cape Town romantic dates abound. This is not in the least surprising – not only is this the month of love, it is also the height of summer too. What better time to head out with someone special and make the most of the glorious days and long nights?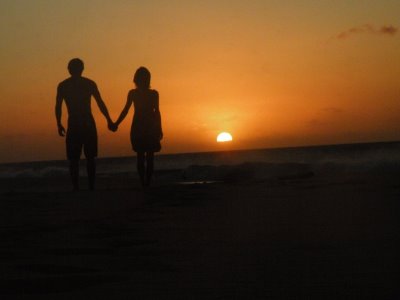 Romantic Date Ideas in Cape Town
Helping you keep the romance alive long after Valentine's Day comes to an end, here are some date ideas you can enjoy just about every single day in Cape Town this month…
Starlit Picnics – with the weather behaving nicely this month, planning a romantic picnic under the stars has never been easier. Kirstenbosch Gardens have summer concerts every Sunday evening right up until March, while the newly opened Galileo Open Air Cinema has weekly move nights that are also under the stars. Maynardville Park in Wynberg meanwhile hosts plays and even ballet for the duration of the month.
Cosy Cuisine – keen to learn something new together? Cooking classes are a great way to get a bit closer over yummy cuisine. In the southern suburbs, you can learn how to roll your own sushi at Florentines in Kenilworth. In the City Bowl, Chef's Playground at the Giggling Gourmet offers a fun-filled experience with various options to choose from.  After you have gained a few skills, you can put them to use by planning your own private dining experience.
Share the Love – show some love for those who really need it most by getting involved in local community work to give something back. There are many charities in need of volunteers – from animal rescue to street kids, shelters and others. Choose a cause close to your hearts and spend a day (or more if you can) helping others. Guaranteed to bring on the warm and fuzzy feelings!
Get Those Pulses Racing – fun fact: doing something scary is a great way to bond. Don't worry – we're not talking huge scares here. While you could indulge in the ultimate thrill with shark cage diving, there are other adventures that are just as good for getting that pulse going. Try a helicopter flip from the Waterfront, spend a day at Rantanga Junction theme park or even go for a horse ride on Noordhoek Beach.
Wining and Dining – you didn't think we would leave out the glorious Cape Winelands, did you? No romantic date idea list would be complete without mention of wine tasting at one of the many excellent estates found along this famous route. Decadent reds, frisky bubbles, tantalising whites and dreamy blends await, along with picture-perfect scenery that never fails to awe.
Then of course, there are the beautiful beaches, the lush nature reserves, the world-class urban hotspots and those iconic sunsets to enjoy too. Summer in Cape Town is sure to bring out the romantic in everyone this month – how do you plan to spend it?