It's pizza time! We knew that would get your attention, because let's be honest, who doesn't love a slice of really good pizza! While the Mother City might be bold, blissful and beautiful, she sure knows how to chill out, take the load off and enjoy a good ol' traditional pizza night. Pizza is most definitely a fan-favourite food choice all around the world, and this is no different in Cape Town! While Capetonians might love their wine, fish and chips and artisan bakery goods, pizza is right up there with the best of them and is certainly not planning on stepping down anytime soon. Whether you like your pizza thin and crispy, think with tons of toppings, traditional Neapolitan-style or stodgier American-style, the Mother City's pizza scene has something of everything. And while every Cape Town local certainly has their favourite pizza spot, here are some of Cape Town's best pizza restaurants 2019:
Best Pizza Restaurants in Cape Town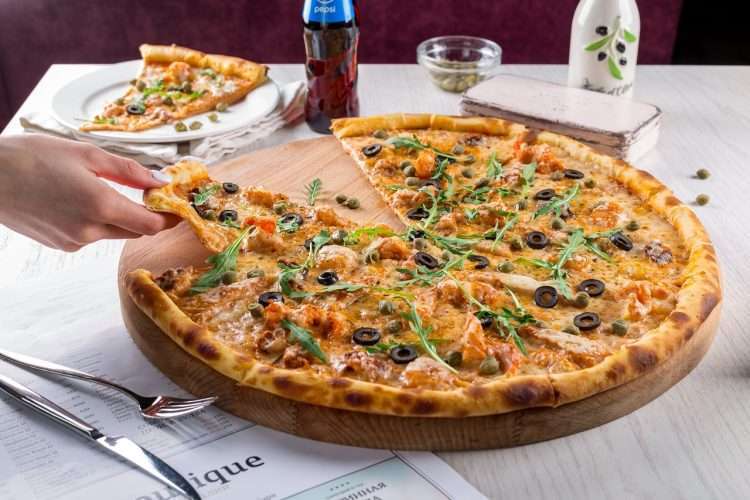 Massimo's: Hout Bay
View this post on Instagram
It's all in the name, and with a name like Massimo's you better know you're about to enjoy some really good Italian-style pizza. And that's exactly what you're about to get! Real authentic Italian-style pizza served in a warm, welcoming Italian atmosphere, what more can you ask for? Massimo and his wife Tracy are dedicated to making their pizzas the very best out there, they therefore make use of fresh ingredients sourced from small local farms and stalls. Thereby adding an extra special delicious touch.
Bocca: Corner of Whale & Bree Street
View this post on Instagram
If traditional Neapolitan-style pizzas is the way to your pizza-loving heart, then you'll be falling head over heels in love with Bocca in seconds! Puffy charred crusts, delicious toppings and combinations all made to produce a slice of pure Neapolitan pizza heaven in a super snazzy Acunto oven especially imported from Italy. So, you better know it's legit! These sensational pizzas at Bocca are also referred to as pizzettes and are therefore great for sharing, which also means you can go wild and order a few. Because who would want only one pizza when you can have them ALL!
Hail Pizza: City Bowl
View this post on Instagram
While this delicious pizza gem might be the new kid on the Cape Town pizza block, it's certainly making pizza lovers take note and giving the heavy-hitters a run for their money. Slightly thicker bases, unique and mouth-watering topping combinations and big bold flavours all cooked to perfection in a traditional wood-fired oven is just some of what you can expect on your pizza eating date at Hail Pizza. Tucked inside the ever-popular Clarke's on Bree Street means it's also scoring plenty of cool points and trendy trail-blazing status amongst locals and tourists alike.
---
---
Pizza Piaggio: Woodstock
Pizza dough made with real Italian flour that's fermented slowly for at least 48 hours before use without a doubt means you're in for something truly special. At Pizza Piaggio they want the pizza to speak for itself, they therefore make use of simple flavours and no-fuss toppings to feature the real hero of the dining experience – the pizza of course! And there's nothing quite like traditional Italian tomato sauce, local buffalo mozzarella cheese and a dash of basil to put a good ol' smile on your face.
Narona: City Bowl
View this post on Instagram
This inner-city pizza gem is known to serve some of the very best vegetarian pizzas in Cape Town, but if you're however a self-proclaimed meat-lover at heart they've got something delicious for you too! And they're certainly not shy to spread their pizza passion as far and wide as possible, they therefore claim to be the best pizza and cheesecake spot in town. Well, we guess there's only one way to find out and that's to try it for yourself!
Bacini's: Kloof Street
View this post on Instagram
From one vegetarian-friendly pizza spot to another, Bacini's on Kloof Street is a relaxed, authentic Italian-style eatery. Bacini's is passionate about their rich history and authentic culture and is therefore proud to infuse their unique flavours passed down from their ancestors into every pizza and pasta dish they serve. Each dish therefore complementing this little corner of Italy in the very best way and bringing it to Cape Town for you to enjoy.
---
---
Borruso's: Kenilworth
View this post on Instagram
Borruso's has built its brand on pizza and pasta, and with good reason too! Having cultivated a loyal pizza fan-base, it certainly doesn't disappoint in the slightest. At Borruso's it's all about simple, classic and delicious, exactly the way it should be! Serving up sensational thin-based pizzas with a variety of classic combinations to choose from, as well as some banting bases and gluten-free options, there really is something for every pizza lover.
Burrata: Old Biscuit Mill, Woodstock
View this post on Instagram
The ever-trendy, always-artistic neighbourhood of Woodstock is home to this handcrafted pizza gem. Boasting an authentic pizza oven that was hand-built by a third-generation family-owned business in Naples, you better know that every single pizza turned out by Burrata will be delicious, cheesy, packed with flavour and impossible to resist! There certainly is a reason why the puffy flame-blackened crust and light crispness of Burrata's pizzas have people coming back for more again and again and why it is without a doubt considered as one of the very best pizza spots in the Mother City.
Giulio's: City Bowl
View this post on Instagram
Named the best Italian-inspired Eatery in 2018, Giulio's is certainly at the very top of its game and making itself known as one of the best pizza restaurants in Cape Town. Giulio's is all about bringing people together to celebrate simple, fresh and humble food. You can therefore expect delicious wood-fired oven pizzas topped with the finest quality ingredients, thereby fully embodying Italian food at its very best.
---
---
SGT Pepper: Long Street
View this post on Instagram
Pizza and Rock 'n Roll is what SGT Pepper does best, so you're therefore guaranteed to have a good time all the time. From the very beginning this inner-city Cape Town pizza gem has been committed to one thing, making their pizza the star of the show. SGT Pepper gives some traditional classics an edgy spin by giving each pizza a rock 'n roll personality of its own, so don't be surprised if you come across some unique name suggestions as you make your way through The Rockstars, The Groupies and The Roadie's pizza selections. But one thing is for certain, they all promise to be every bit as delicious as they are original.
With so many cool Cape Town pizza spots to choose from, the only thing you'll have trouble with is deciding which one to try out first. But one thing is for certain, it doesn't matter which Mother City pizza gem you choose, it promises to be a memorable and super delicious experience all the way through. So, what are you waiting for, let you Cape Town pizza journey begin!
---
For more ideas on where to eat, you can also have a look at our guide to the best restaurants in Cape Town, along with our best restaurants by neighbourhood guide. Alternatively, get in touch if you'd like assistance planning the perfect holiday in Cape Town. We are always here to help our guests, whether it is booking at the best restaurants in Cape Town or arranging tours.