Cape Town has fast become one of the most sought-after culinary destinations in Africa. It's certainly giving the global foodie scene a real go in the race to claim the global culinary crown. It therefore comes as no surprise that foodies from all around the world travel to Cape Town to experience just a second of the thriving Mother City culinary scene.
With bold flavours, out-of-the-box culinary creations and a tendency to take even the most adventurous of pallets on an exciting taste journey, Cape Town isn't afraid to push the boundaries when it comes to food. The city is always leaving us wanting more and wondering what we can expect next. With a variety of trendy foodie hotspots, world-renowned restaurants, roof-top hangouts, fine dining eateries and street-side cafes to choose from, how can you not want to go out there and explore all of it?
While Cape Town boasts a variety of culinary rising stars and up-and-coming foodie hotspots, there are some real heavy hitters that have risen to the top of the global culinary hot list. Here are 8 Cape Town world-class restaurants you don't want to miss on your next trip:
Cape Town World-Class Restaurants to Check Out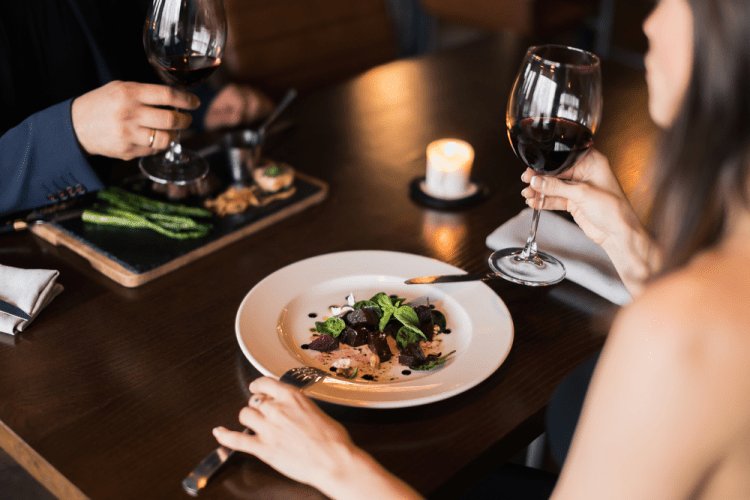 1. The Test Kitchen
View this post on Instagram
The Test Kitchen is one of Cape Town world-class restaurants you don't want to miss. The restaurant was ranked 22nd in The World's Best Restaurant Awards in 2016, and was also named 'Best Restaurant in Africa' at The World's Best Restaurant Awards. The Test Kitchen is without a doubt one of Cape Town's leading world-class restaurants that has taken the global culinary scene by storm.
Positioning itself as one of the most sought-after and thrilling culinary experiences in the Mother City, it's no surprise that foodies travel from all corners of the globe to experience it first-hand. What a culinary adventure it is indeed, and one you definitely don't want to miss out on!
Located in the trendy neighbourhood of Woodstock, the Old Biscuit Mill to be exact, the restaurant is bold, contemporary and experimental and not afraid to colour outside the culinary lines. With the world-renowned Chef Luke Dale Roberts spearheading the charge, you better know you're in for a world-class restaurant experience. Starting your adventure in the Dark Room, boasting an array of inventive globally inspired tapas, only to finish it in the Light Room where beautifully plated mains are served, it promises to be one incredible culinary adventure you won't soon forget.
2. Chefs Warehouse Beau Constantia
View this post on Instagram
Rated by seven of the country's top chefs as one of the best restaurants in Cape Town, Chefs Warehouse Beau Constantia offers a world-class culinary experience. Headed up by world-renowned Chef and culinary mastermind Liam Tomlin and co-owned by Chef Ivor Jones, they've positioned it as one of the most highly acclaimed dining hotspots in the Mother City.
Priding themselves on keeping things fresh and fun both in the kitchen and out, you can expect to enjoy a vibrant seasonal and produce-driven menu that changes regularly. Thereby keeping things fresh and exciting regardless of how many times you choose to dine there. The restaurant also pride themselves on creating and serving up exceptional modern tapas style dishes, with their signature experience being tapas for 2. In addition to a thrilling menu, a relaxed atmosphere and chic interiors, this culinary gem also boasts one of the very best views in Cape Town over the Constantia Valley.
3. FYN Restaurant
View this post on Instagram
FYN is a hot new urban eatery that has fast established itself as one the top restaurants and culinary experiences in Cape Town. Priding themselves on offering guests an unforgettable culinary adventure, the restaurant celebrates bold flavours, unique combinations and aims to push the traditional boundaries.
At FYN, South Africa's wild freedom is tempered by the rigours of contemporary cuisine to create a restaurant at the very edge of it all. Thereby promising each guest a truly unique experience they won't soon forget. Boasting an African-inspired menu and décor, with an overarching Japanese aesthetic, it allows for a seductive (and delicious) combination of tastes, flavours, textures and styles. All enjoyed for an evening of lavish dining at one of Cape Town's world-class restaurants.
With Peter Tempelhoff at the head of it all with over 22 years of experience, it only promises to get more thrilling as time goes on. Not to mention each FYN dining experience is perfectly paired with a spectacular view of the all-mighty magnificent Table Mountain.
---
---
4. La Colombe
View this post on Instagram
Located at the beautiful Silvermist Wine Estate in Constantia, La Colombe has consistently received world-wide acclaim and has positioned itself amongst the top restaurants in the world. Widely known as one of South Africa's most iconic and internationally acclaimed fine dining establishments, the restaurant has certainly become one of Cape Town's top must-visit restaurants for locals and travellers alike.
With a fusion of Asian and French cuisine, boasting uncomplicated clean flavours created from only the freshest seasonal ingredients, every dish at La Colombe promises to be an unforgettable culinary experience. Chef Proprietor Scot Kirton's is also known for his endless array of sublime new inspirations form the mainstay of La Colombe's Tasting Menu as well as his world-class classic signature dishes that absolutely everyone should have the pleasure of tasting at least once in their lives.
5. The Commissary
View this post on Instagram
Welcomed by a graffitied hallway and greeted with a laid-back atmosphere, communal tables, multi-coloured lights and splashes of spray paint, this Cape Town world-class restaurant has brought something vibrant and unexpected to the Mother City culinary scene. People can't just get enough! Spearheaded by the Shortmarket Club's Chef Wesley Randles, the Commissary has established itself as a must-visit, no-fuss casual eatery in the heart of Cape Town.
With food that is every bit as bold, fierce and thrilling as its décor, you better believe you're in for one incredible culinary adventure. Boasting a small yet interesting menu jam-packed with casual, flavour-filled plates, inspiring combinations, 'moreish' menu options and sensational sharing plates, there's something for everyone to enjoy. There are however no reservations at this trendy Cape Town restaurant, and people are seated on a first-come, first-served basis. So, make sure you're there nice and early to avoid missing out!
---
---
6. Greenhouse
View this post on Instagram
Greenhouse Restaurant is ranked as one of South Africa's Top 10 Restaurants and a world-class Cape Town dining experience. Known as one of the leading fine dining restaurants in the Mother City, Greenhouse is spearheaded by head Chef Farrel Hirsch and located at the Cellars-Hohenort hotel in the beautiful Constantia Valley.
With an emphasis on interesting local ingredients, wonderful flavour combinations, impeccable presentation and unique creations, Greenhouse will take you on an inspired culinary adventure. For Chef Farrel Hirsch it's more than merely enjoying a meal, it's about the experience and how you feel during the meal and well after you leave the dinner table.
Boasting an inventive and thoughtful tasting menu showcasing all the delights of South African specialist ingredients, inspired signature dishes and a renowned wine list, Greenhouse is a modern South African dining experience in every way. And one you absolutely cannot miss out on when visiting Cape Town.
7. Belly of the Beast
View this post on Instagram
The Belly of the Beast is an online-bookings-only, fine-dining restaurant headed up by Chef Neil Swart, and co-owned by Anouchka Horn. Priding themselves on being one of Cape Tow's leading restaurants, the Belly of the Beast is all about pushing the boundaries of creativity to take their guests on an inspired culinary adventure.
You can therefore expect bold, daring, in-depth flavours and unique dishes that are unlike anything you've tasted before. But in the most incredible and exciting way! All served in an intimate dining atmosphere, this industrio-mod eatery only caters for a maximum of 20 guests per service. Thereby offering a more personalized, unique and exclusive dining experience.
This world-class Cape Town restaurant has also added another unique twist to its already thrilling culinary experience. By offering their guests no menu options or set number of courses, it allows for a one-of-a-kind dining experience where all your trust is placed in the Belly of the Beast culinary masterminds to satisfy you with their seasonal fair. But it promises to be worth it in the end!
---
---
8. Reverie Social Table
View this post on Instagram
Reverie Social Table has not only established itself as a world-class Cape Town restaurant, but a truly unique culinary experience. Located in the quirky suburb of Observatory, this Mother City culinary gem is an authentic Cape Town social dining restaurant that's unlike anything you've experienced before. A proudly South African table d'hote style eatery, Reverie Social Table invites guests to embark on an intimate food adventure.
Every evening remarkable chef patron, Julia Hattingh, welcomes guests to sit around her bespoke 18-seater table. Here they are invited to enjoy a sensational 5-course meal that is exclusively created and tailored, all paired with carefully selected wines. This is one unique dining experience you don't want to miss on your next visit to Cape Town.
These Mother City culinary gems are Cape Town world-class restaurants you don't want to miss! Boasting bold flavours, inspired combinations and world-class dining experiences, Cape Town's culinary scene is thriving, thrilling and worth every second of exploring.
---
Looking for more help finding Cape Town world-class restaurants? Get in touch with us today!
Check out our destination guides to find out more about popular areas to stay in the Mother City. You can also contact us if you would like to learn more about accommodation on offer in the city. We will help you plan your stay, booking the world-class restaurants in Cape Town along with tour activities, car hire and everything else you could ever need.
We'd also love to hear from you – tell us your best Cape Town world-class restaurants? Share your tips and ideas below and let us know!