There are so many mouth-watering Cape Town winter restaurant specials for 2016 that we have decided to feature them in batches so that we don't miss out on anything. Whether you're in the mood for an affordable full course meal or a tasty 2-for-1 burger deal, you are sure to find a good deal in this selection!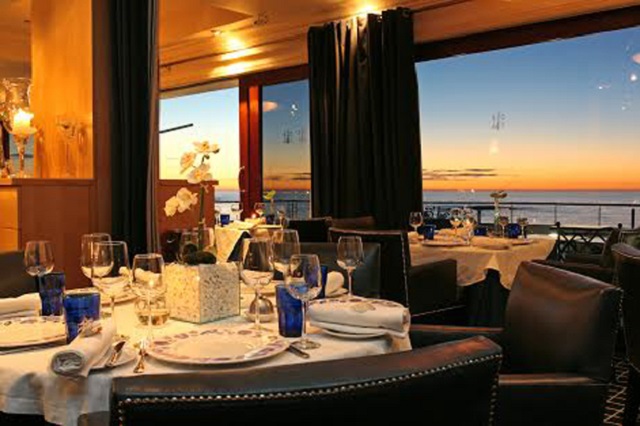 In case you are unfamiliar with the concept of winter restaurant specials, you're in for a treat. Every winter, Cape Town's many world-class restaurants put together specials and deals on various menus and dishes. As the city is a foodie haven, with many food festivals falling during the winter months, this makes for a cooler season that is enticing and memorable.
Don't Miss These Winter Restaurant Specials in Cape Town
Some of our first Cape Town restaurant winter specials include the following:
Azure Restaurant at The Twelve Apostles Hotel, Camps Bay 
Winter Lunch by the Sea @ R295 – two-course lunch with a glass of red or white wine
Running from Mondays to Thursdays until 31 August 2016, this special gives you the perfect excuse to go and enjoy some of the best views on earth, along with delicious cuisine, fine wines, fireplace cosiness and all the ambience offered at this iconic restaurant. Call the Twelve Apostles Azure Restaurant reservations desk at +27 (0) 21 437 9000 for bookings and more information.
African Pride Crystal Towers Hotel and Spa, Century City
Live the Crystal Life @ various prices – half-price sushi and free cocktail
From May until August, African Pride Crystal Towers is offering an enticing half-price sushi special that includes one FREE cocktail per person. This special runs every Thursday between 16h30 and 19h00 and applies to the full sushi menu. Reservations are advised and can be done by calling +27 (0) 21 525 3888.
Café Mojito, City Centre
2-for-1 Burger Special @ various prices (plus regular double happy hour specials!)
Already a favourite for their double happy hour specials that run twice a day at 16h00-19h00 and 23h00-24h00, this Cuban restaurant and bar is adding a 2 for the price of 1 burger special to the mix as well. Two burgers and fries could easily cost you just R70, so bring a buddy and enjoy this special while it lasts. For more info, call +27 (0) 21 422 1095.
[spasie] Restaurant, Bo Kaap
Chef's Table Winter Special @ R495 – fine dining at its best
Every Thursday and Friday night, a culinary experience like no other can be enjoyed at one of the city's most sought-after supper clubs. Expect fine wines, craft beers, expertly prepared dishes from SA's leading chefs and plenty of other foodie goodness. Diners are expected to arrive at 19h00 sharp and booking is essential. Call +27 (0) 21 422 1492 for details.
Cape Town Comedy Club, V&A Waterfront
Winter Menu @ R60-R90 – winter dishes and hot cocktails
From 11 May to 28 August 2016, you can enjoy both good laughs and good food at the legendary Cape Town Comedy Club at the Waterfront. The cocktails are equally enticing, with warming winter drinks like Gluhwein, hot toddys and Amarula coffees on offer. Comfort food, warming drinks and a great line-up make this a spot that is perfect for winter. More details can be found by calling +27 (0) 79 495 3989.
The Islands Restaurant at Presidents Hotel, Bantry Bay
Winter Warmer Special @ R100-R190 – set winter menu
This winter, indulge your senses at the beautiful Islands Restaurant in Bantry Bay, with a set menu that is full of delightful starters, mains and desserts. Set menu prices range from R100 for a single course to R145 for two courses and R190 for three courses. For details, call +27 (0)21 434 8111.
______________________________________
Stay tuned for more specials coming your way soon! Got any restaurant specials for Cape Town that you'd like us to share? Send us your ideas in the comments below and let us know!