South Africa's Cape Town offers plenty of accommodation options to choose from. If you are searching for a nice place to stay outside the city center where you can enjoy some peace and quiet, check out my list of the best Cape Town weekend getaway spots.
1. Modern Hideaway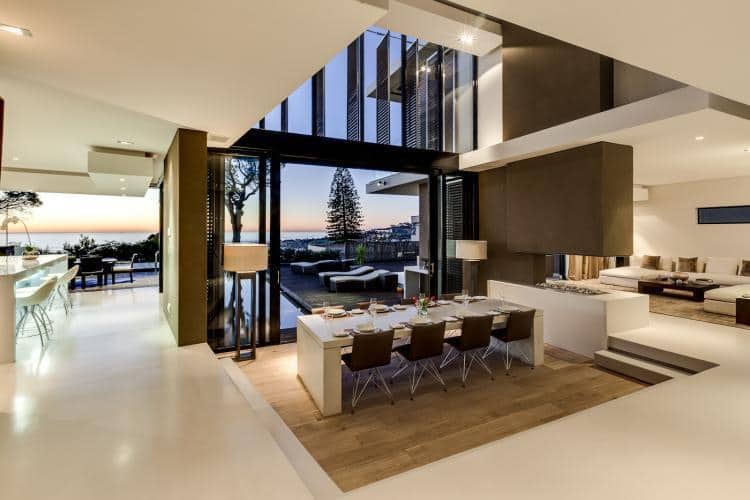 Situated in Camps Bay, Modern Hideaway is a lovely 6-bedroom villa with a flawless contemporary design and spectacular ocean and mountain views. Whether you wish to go for a dip in the swimming pool, relax in the Jacuzzi, or watch a movie inside the villa's home cinema, Modern Hideaway has it all. The open-plan design of the living room with comfortable seating and plasma television is simply amazing. If you wish to go outside and explore the area, expect to find dozens of trendy restaurants, cute cafes, and gorgeous beaches within walking distance.
---
---
2. 008 Bond Villa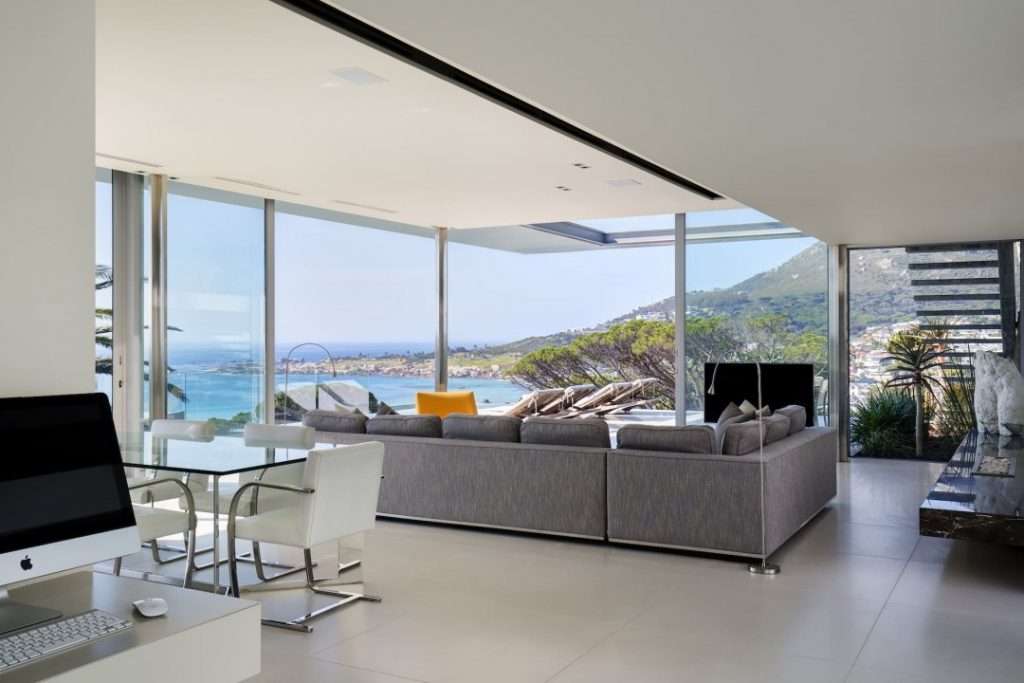 008 Bond Villa is definitely one of the most beautiful Cape Town weekend getaway spots. This comes as no surprise since the villa was designed by Stefan Antoni, one of the leading architects in South Africa. Located in Camps Bay, this state-of-the-art property boasts 6 en-suite bedrooms, 2 open-plan entertainment areas, and flow pools. All rooms come with air conditioning, high-speed Internet connection, and underfloor heating. In the evening, go for a walk along the beachfront boulevard where you will find many nice restaurants, bistros, and cafes.
---
3. Bali Bliss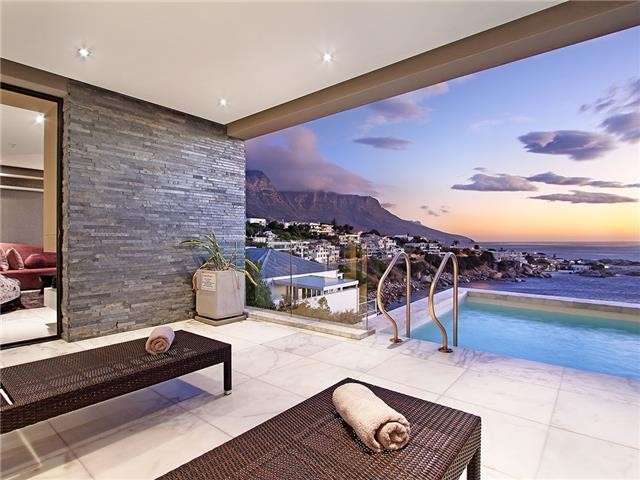 Overlooking Bali Bay beach and located just a 40-minute drive from the airport, Bali Bliss is an ideal place to stay for travelers who wish to enjoy an elegant and contemporary space. This fabulous villa consists of 4 floors and there is an elevator which makes all 4 levels easily accessible. All bedrooms come with comfortable king beds, underfloor heating, en-suite bathrooms, and air conditioning. The biggest draw of this place is definitely its plunge pool with sun loungers which offers spectacular ocean views. Within walking distance from the property, you will find many shops and restaurants.
---
4. Paradise Views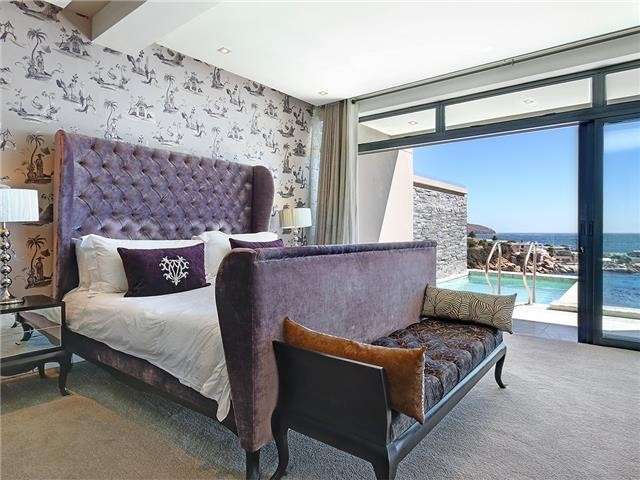 Travelers searching for Cape Town weekend getaway spots should definitely consider spending a weekend at the lovely Paradise Views. With 4 levels, the villa offers 4 bedrooms with king size beds and en-suite bathrooms. There is a nice plunge pool with loungers outside where you can unwind and enjoy magnificent ocean views. Paradise Views is located just a 5-minute drive from the beach and within walking distance from numerous shops and restaurants.
---
5. Villa Olivier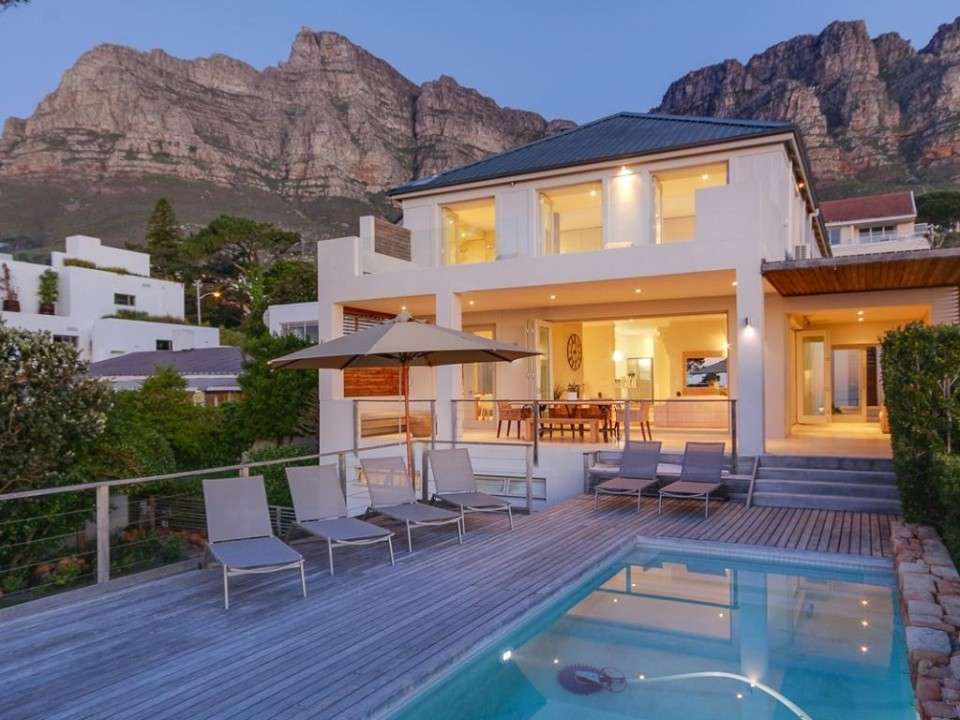 Villa Olivier is a charming retreat situated in the center of Camps Bay. Offering spending ocean and mountain views and ideal for larger groups of visitors, Villa Olivier is all about luxury. With a wooden deck, swimming pool, and a barbeque area outside, there is plenty to keep guests entertained throughout their stay here. Inside the retreat, you will find a modern kitchen equipped with all the necessary amenities, 4 nicely-designed bedrooms, sleek breakfast bar, and a private office with computer facilities. Villa Olivier is definitely a great place to escape from the busy streets of the Cape Town city center and share some memorable moments with your family or friends.
---
6. Villa Kali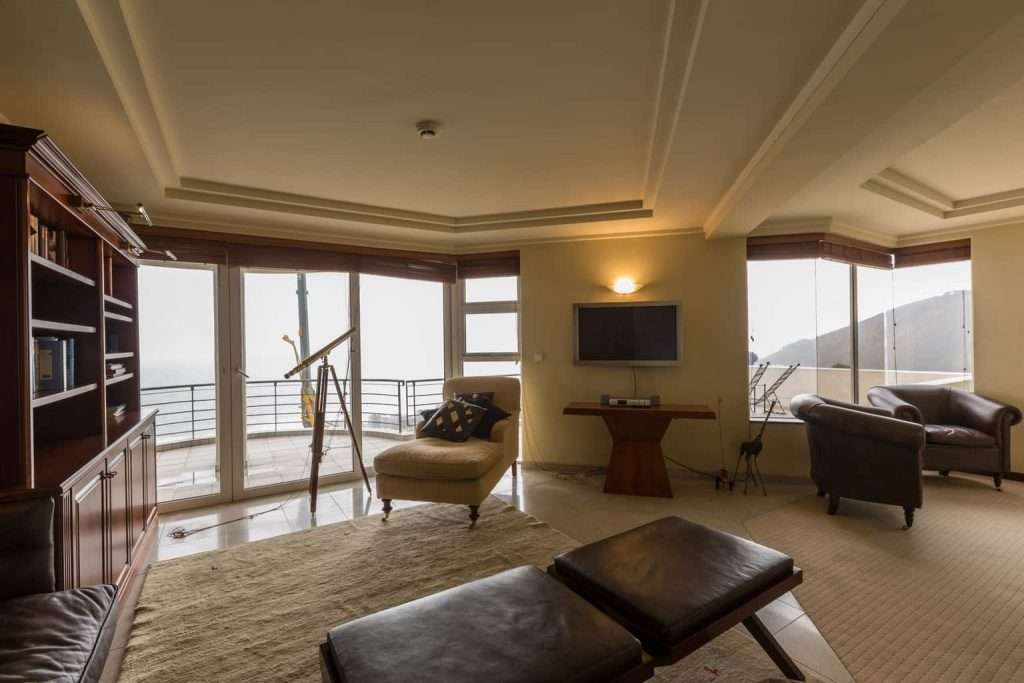 Overlooking Bantry Bay, Seapoint and Mouilli Point, Villa Kali is one the most popular Cape Town weekend getaway spots in Bantry Bay. Besides spectacular ocean and mountain views, this 5-star villa is spread across 3 levels and houses everything from a heated swimming pool and a beautiful patio dining area to 5 nicely furnished bedrooms and 5 en-suite bathrooms. There is also a nice reading room, as well as a built-in BBQ area.
---
---
7. Villa Pinache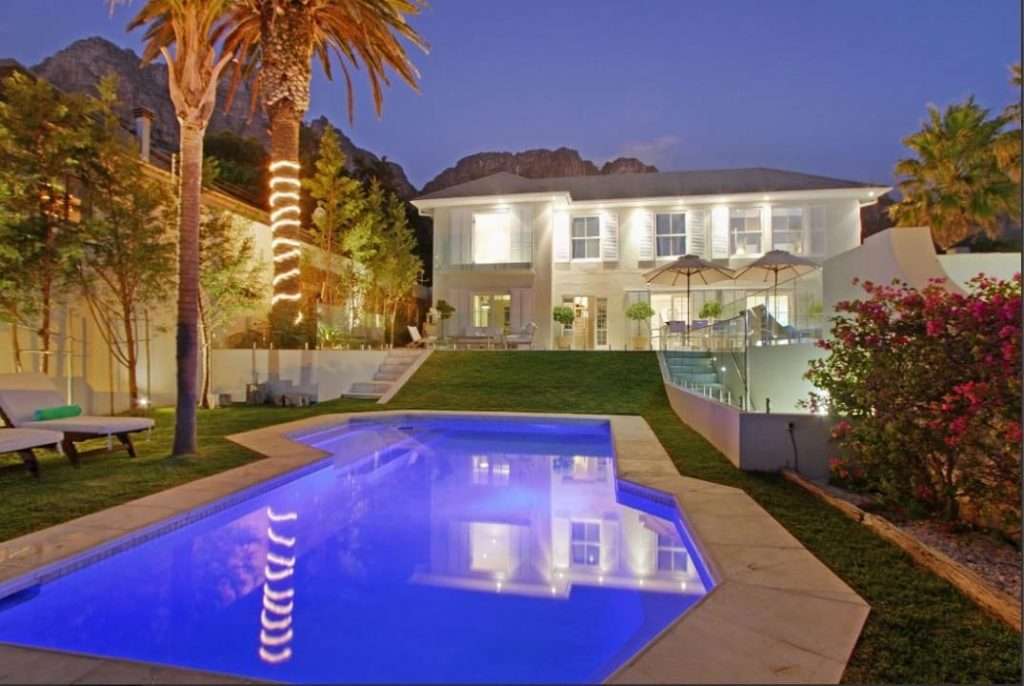 A magnificent 5-star villa in the heart of Camps Bay, Villa Pinache is located just a short walk from the beach and many shops, bars, and restaurants. It boasts 6 bedrooms, a lovely garden with an excellent swimming pool and Jacuzzi. Ideal for a peaceful escape, the villa offers 6 bedrooms, a nice kitchen, and a dining area. Butler service is included from Monday to Friday and to guarantee your safety, there is an electric fence around the entire property which stays on 24/7.
---
Still looking for more accommodation ideas for winter getaways in Cape Town? We've got you covered! Here at ComeToCapeTown.com, we offer an extensive range of luxury accommodation to suit every preference. From outstanding villas to trendy apartments, exceptional aparthotels and hotels, along with our Curated Collection, we have something for everyone. Get in touch with our team today for assistance in finding the perfect luxury romantic getaways and winter activities to enjoy in Cape Town.