There is nothing quite like a beautiful Cape Town wedding venue to add some magic to your wedding day. Not only is the Mother City known as one of the most beautiful cities in the world, she's also home to some of the most spectacular landscapes, natural wonders and scenic destinations there is.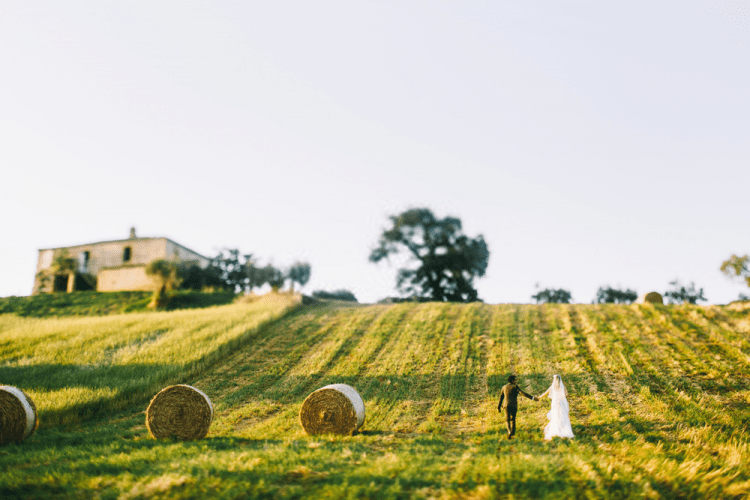 Cape Town Wedding Venues
From beautiful beaches, magnificent mountain ranges and the captivating Cape Winelands, Cape Town truly has it all. Here are some of the prettiest Cape Town Wedding venues that will undoubtedly make your wedding one to remember.
1. Groot Constantia
View this post on Instagram

Not only is Groot Constantia one of the oldest wine estates in the Western Cape, it also boasts one of the most beautiful backdrops for a romantic wedding in the Cape Winelands. Home to centuries-old oak trees, rolling lawns and beautiful vineyards, Groot Constantia has established itself as a sought-after Cape Town wedding venue. With two stunning venues to choose from, Simon's Restaurant and Jonkershuis Restaurant, each one offering something unique, it will undoubtedly transform your Cape Town wedding into a never-to-be-forgotten celebration of love.
2. Twelve Apostles Hotel & Spa
View this post on Instagram

Cushioned against the majestic peaks of the Twelve Apostles mountain range and looking out over the Atlantic Ocean towards Camps Bay and Lion's Head, the backdrop from the Twelve Apostles Hotel is truly magnificent. It's one of the most beautiful Cape Town wedding venues for your special day. Not only does this hotel provide you with a sensational backdrop and panoramic views, it also boasts 4 stunning wedding venues for you to choose from. With an in-house wedding coordinator at hand to assist with your every wedding wish, it promises a seamless wedding day and one you, your husband or wife to be and guests will remember for many years to come.
3. Die Woud
View this post on Instagram

This is one spectacular Cape Town wedding venue that is straight out of a fairtytale. Situated in Caledon, in the beautiful Overberg region of the Western Cape, Die Woud Wedding Venue is perfectly nestled between majestic oak trees and established tall wattle forests; thereby creating the most magical setting for your special day. This picturesque open-air wedding venue boasts a variety of unique touches and features you won't find anywhere else. From guest seating between towering wattle trees, a beautiful wooden altar, a magnificent nature walk to century old oak trees, flowing streams and hanging twinkling lights, Die Woud Wedding Venue is absolutely everything you could imagine for your wedding day. Undoubtedly making it one of the most magical wedding venues in Cape Town.
---
---
4. The Mount Nelson Hotel
View this post on Instagram

Known as one of the most iconic hotels in the Mother City, the beautiful Mount Nelson Hotel has played a pivotal role in the Cape Town wedding industry for more than 100 years. With its lush garden and classic ballroom-style reception rooms, you're able to plan your dream Cape Town wedding. The hotel's banqueting team is there to assist you with every detail on your big day means you can look forward to an enjoyable wedding celebration all the way through.
5. Cavalli Wine Estate
View this post on Instagram

Situated in the heart of the Cape Winelands, Cavalli Wine Estate has established itself as one of the most sought-after Cape Town wedding venues. With award-winning wine, cuisine, design, architecture, indigenous gardens and art, Cavalli Estate has everything you need for an unforgettable Cape Town wedding celebration. Stretched across 100 Hectares of prime land located in the prestigious Helderberg region of Stellenbosch, Cavalli offers a truly spectacular backdrop and magnificent views. In addition, this top Cape Town wedding venue is also home to 26 hectares of vineyards, 10 hectares of indigenous fynbos gardens, a contemporary restaurant, 350-seater function venue, a wine-tasting facility and so much more. Consistently voted as one of South Africa's top wedding venues in the Cape Town Winelands, Cavalli Estate is a dream wedding setting for a dream-come-true wedding celebration.
6. Blue Bay Lodge
View this post on Instagram

Located in the picturesque Cape west coast town of Saldanha Bay, the Blue Bay Lodge is the epitome of a beautiful and blissful beach wedding venue. With white sand that stretches as far as the eye can see, turquoise ocean waters in the background and a captivating and charismatic ambiance, it's the perfect venue for a romantic Cape Town ocean-front wedding celebration. With seating capabilities for up to 100 guests, as well as on-site accommodation and everything you need to make your wedding day a truly memorable occasion, the Blue Bay Lodge is the perfect Cape Town beach wedding venue.
7. Suikerbossie Restaurant
View this post on Instagram

Set against the slopes of the Table Mountain National Park in the charming town of Hout Bay, the Suikerbossie Restaurants is one of the well-known Cape Town wedding venues for locals and tourists alike. Overlooking the beautiful Hout Bay valley and the magnificent Chapman's Peak Drive, one of the most spectacular coastal drives in the world, the Suikerbossie Restaurant boasts one of the most sensational wedding backdrops you've ever seen. It also features some of the most magnificent views in the city, which will add tons of scenic beauty and wonder to your special day.
---
---
8. Vrede en Lust Estate
View this post on Instagram

Vrede en Lust located in the beautiful Franschhoek Wine Route has fast become one of the most renowned wedding destinations in the Cape Winelands. Boasting a picturesque venue with historical Cape Dutch architecture and undulating vineyards, it provides a truly magical backdrop for your special day. Vrede en Lust is also home to a stunning wedding venue enclosed with glass walls and a beautiful ceremony and pre-drinks garden space; thereby offering you everything you need to plan your dream Cape Town wedding. They also have a talented team of wedding coordinators available to see to your every wedding day need and help you create the wedding you've always dreamt off, ensures a stress free and seamless wedding day that will be thoroughly enjoyed by all.
9. Diamant Estate
View this post on Instagram

Situated in the beautiful and charismatic Western Cape winelands town of Paarl, the Diamant Estate has been a leading Cape Town wedding venue for many years. From a small and intimate function in The Old Chapel or The Barn, an outside ceremony and reception on the beautiful lush lawns or a large wedding function celebration in the main venue, the Diamant Estate has a variety of wedding venues and packages to choose from. Not to mention the spectacular backdrops, stunning surroundings and magnificent views you'll be able to enjoy.
10. Zorgvliet Wines
View this post on Instagram
Nestled in the Banhoek Valley near Stellenbosch, Zorgvliet Wines boasts some of the most breathtakingly beautiful views of the Simonsberg Mountains and vineyards. You're therefore guaranteed a spectacular wedding backdrop and sensational wedding pictures that will leave you with lasting memories for many years to come.
In addition to stunning views, Zorgvliet Wines offers guests a variety of wedding venue options. From the elegant The Oak Room as a beautiful reception venue and charismatic chapel for the ceremony to the stunning Country Lodge lounge area known as The Banghoek room, Zorgvliet Wines has a wedding venue for every occasion. They also have plenty of accommodation options and pre and post-wedding experiences both the guests and happy couple can enjoy.
These sought-after and beautiful Cape Town wedding venues will not only provide you with everything you need to make your big day extra special, but sensational backdrops and spectacular views too. The fact that you get to celebrate your wedding day in one of the most beautiful cities in the world, means it will be filled with beauty, wonder and adventure all the way through.
---
Many of our villas offer an excellent choice for small, intimate, private weddings. We also offer a vast choice of romantic accommodation for your honeymoon, along with Guest Concierge, local tours and plenty more besides. Get in touch today to find out more about hiring a villa for your wedding in Cape Town.