Staying in a hotel is nice, but spending a couple of days at an authentic villa in Cape Town is an experience unlike any other. Whether you are looking for a property with spectacular ocean views or a luxurious villa with all the amenities and services of a 5-star hotel, the Mother City is home to some of the most amazing villas available for rent in South Africa. To help you make the most out of your stay in the city, here is my list of the top 5 authentic villas in Cape Town.
1 Lothian House, Elgin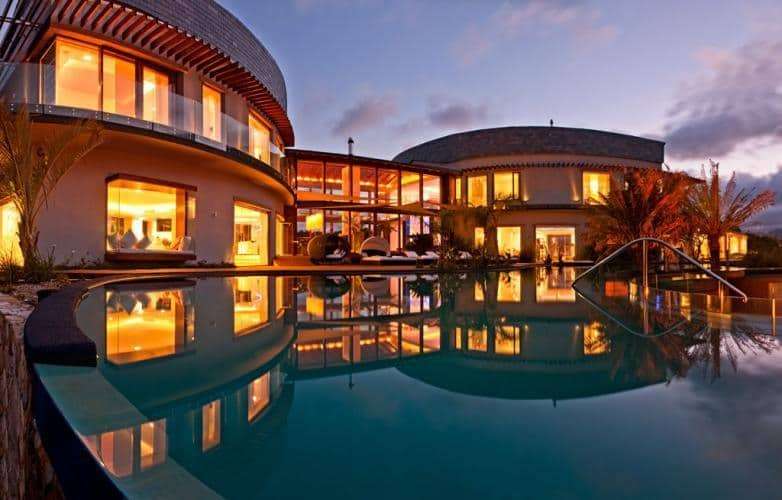 Offering spectacular views of the Applethwaite Lake and Lothian's vineyards, the Lothian House is a magnificent 8-bedroom family retreat ideal for vacationers who are looking for that perfect Cape Vineyard experience. From its amazing contemporary design with both summer and winter lounges to nicely decorated double en-suite bedrooms and indoor and outdoor play areas, there is plenty to look forward to when staying at the Lothian House. This place can comfortably accommodate 14 to 16 guests and offers a tranquil retreat for its visitors.
---
2 Villa Panorama, Camps Bay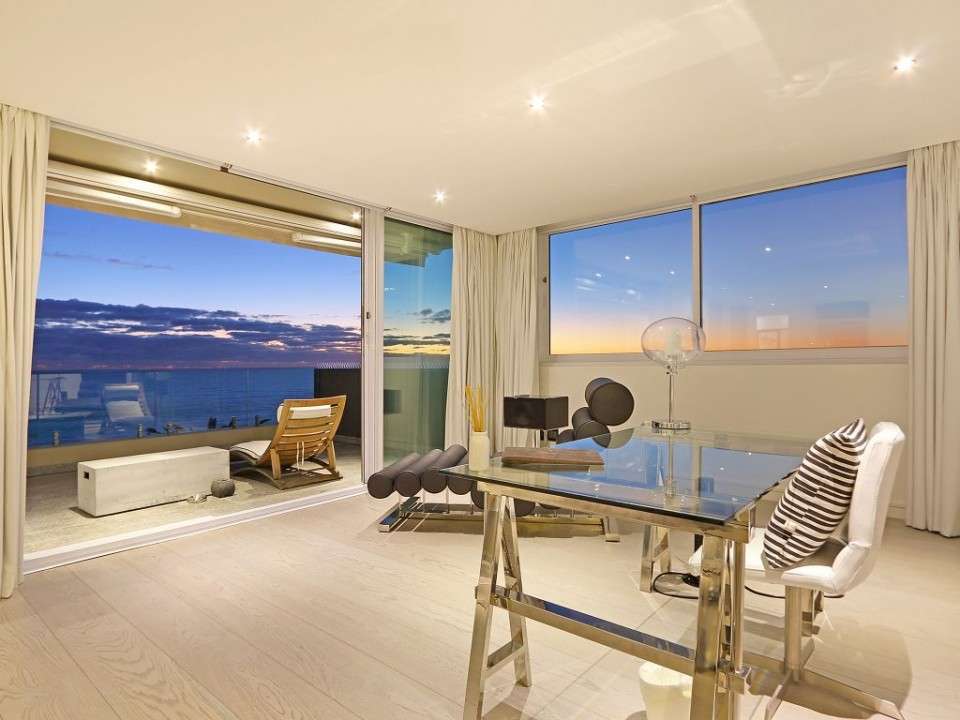 Situated in Camps Bay, Villa Panorama is located within walking distance from many cafes, beach bars, and restaurants and close to the Blue Flag beach. With 6 bedrooms, 2 swimming pools, and sea-facing relaxation and living areas, this 5-star villa in Camps Bay offers an ideal retreat from the busy streets of the Cape Town city center. Expect to find a complimentary bottle of wine upon arrival and a large balcony overlooking the fabulous Clifton Second Beach. In case you wish to prepare food, the villa boasts a fully-equipped kitchen with all the necessary modern appliances such as a dishwasher, microwave, fridge, hob, and a Siemens coffee machine.
---
3 Villa Larimar, Clifton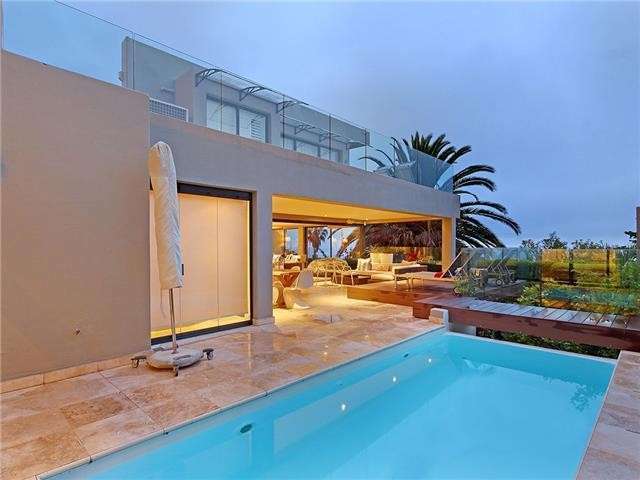 There are many authentic villas in Cape Town and Clifton's Villa Larimar is one of the most beautiful properties in the city. From the indoor dining area which features Perspex Ghost chairs and the en-suite bedrooms designed to the highest standard to the magnificent outdoor swimming pool which offers unspoiled views of the Clifton Beaches, Villa Larimar offers everything you need for an unforgettable experience and a wonderful holiday. The villa has underfloor heating, as well as a nice private garden where guests can unwind and enjoy the peacefulness of this place. The beach and many restaurants and bars are just a 5-minute drive from the property.
---
4 Maison Noir, Hout Bay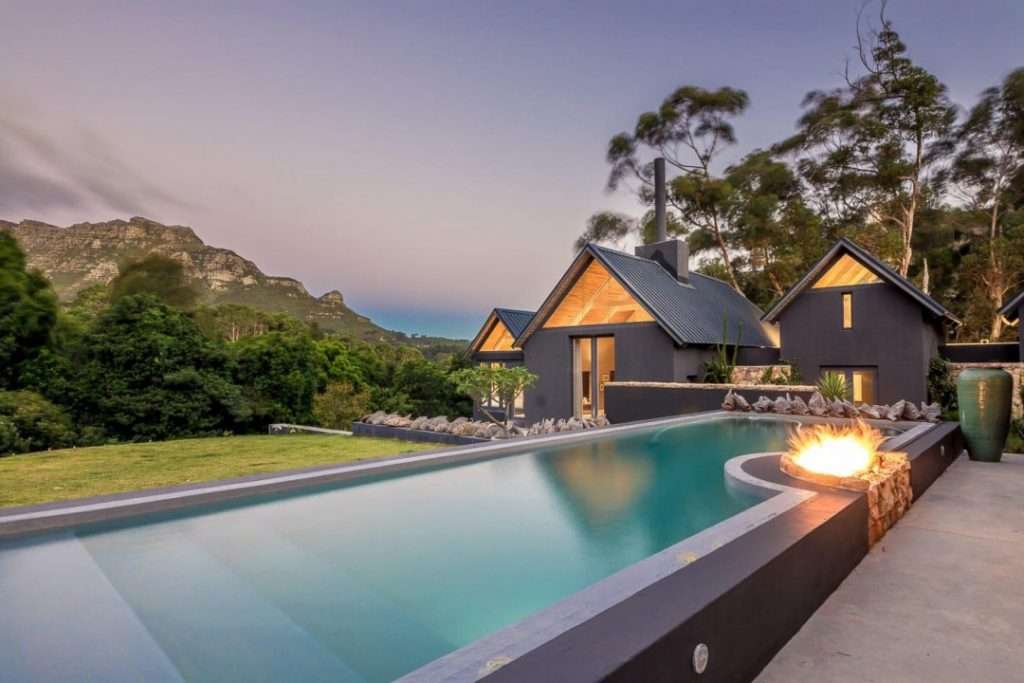 Located in Hout Bay, Maison Noir is a private estate which boasts five luxurious and beautifully designed bedrooms. Ideal for families with children and friends on vacation, this magnificent property is all about luxury and elegance. Whether you wish to go for a dip in the on-site sparkling heated pool, lounge on the pool deck, enjoy delicious foods prepared by gourmet cooks, or watch a movie at the estate's media center, Maison Noir has it all. Did we mention the fabulous wine cellar and the Wood-burning fireplace? Welcome drinks and snacks are available upon arrival, while spa treatments, horse riding on the beach, and hiking to the Table Mountain with a local guide can be arranged with the estate manager.
---
5 20 Welbeloond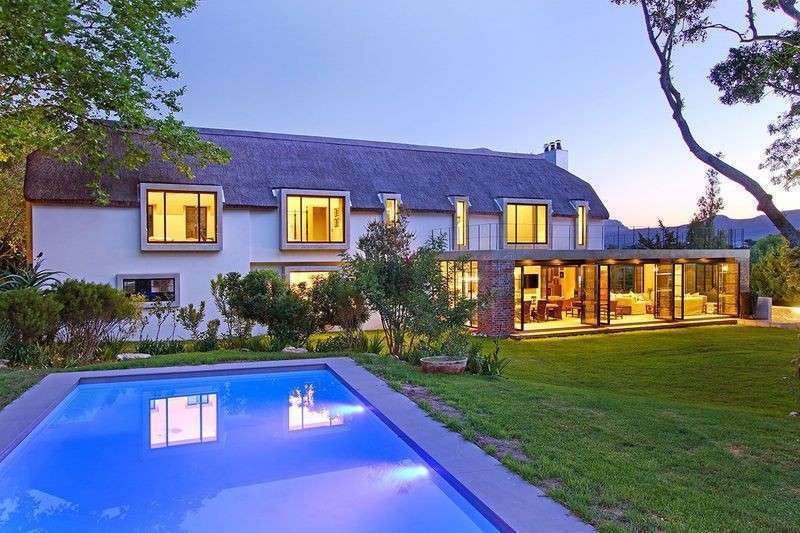 No list of authentic villas in Cape Town would be complete without mentioning the spectacular 20 Welbeloond. Situated in Constantia, this lovely 6-bedroom villa boasts an incredible entertainment area which includes a private mini soccer field, pub, pool, and a hot tub. Some rooms offer charming views of the wine farms and the mountain from the spacious balconies, while the living room area is huge and features comfortable couches to sit on. There is also a fully-equipped kitchen for guests who wish to cook food while vacationing in Cape Town. If you are looking for an artistic villa with an expansive royal interior, 20 Welbeloond is the place to go.
---
Cape Town is filled with authentic villa experiences! Here at ComeToCapeTown.com, we offer an extensive range of authentic accommodation to suit every preference. From outstanding villas to trendy apartments, exceptional aparthotels and hotels, along with our Curated Collection, we have something for everyone. Get in touch with our team today for assistance in finding the perfect luxury romantic getaways and activities to enjoy in Cape Town.