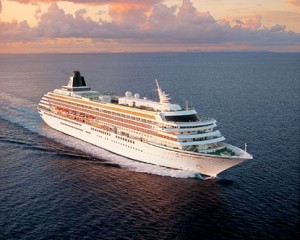 Some rather exciting news was revealed this month with the announcement that the very first Cape Town cruise terminal has been given the go-ahead… putting the Mother City right on the map for world-class cruise holidays!
Cruising has become a popular choice for those in search of an 'all inclusive' type holiday experience. Cruise liners are equipped with everything and anything from luxury suites all the way to shops, casinos, bars, restaurants, smaller affordable cabins, decks, pools and plenty of other facilities.
While on the water, guests are able to relax and enjoy these facilities – once reaching terminals however; guests can explore their destination at leisure.
For Cape Town visitors, the cruise terminal will offer the chance to experience all of the city's attractions once at port. And, with so many great places to stay within the vicinity of the harbour, guests will be able to take their pick when it comes to land-based accommodation too!
What We Predict for Cape Town Cruises
So far, the V&A Waterfront is one of the front runners for the cruise terminal bid, which had its deadline this month. As of yet, there is no word on who will be granted the honour of playing host to the terminal. Logically though, it makes sense for the terminal to be within the Atlantic Seaboard as this area has the highest volume in terms of tourist attractions.
What do we think will be on the cards for Cape Town cruises in the future?
There will certainly be plenty of extended tours that combine land and water activities. Scuba diving companies and shark cage diving operators will help visitors explore their surrounds from an underwater perspective. On land meanwhile, speciality tours such as golf, safari, wine, city and township tours will add a good dose of diversity that should appeal to a wider range of cruise passengers.
Accommodation in the Waterfront area as well as Camps Bay, Clifton and the City Centre will be in high demand during cruise schedules, as these are the areas that will no doubt be closest to the future cruise terminal.
Above all, it's safe to say that the Cape Town cruise terminal will put the city even further on the map as a destination of choice for travellers around the world – especially for leisure travel.
What are your thoughts on the Cape Town cruise port? Share them below in the comments and let us know!