Ever wished you could play Cape Town Monopoly? Well, very soon, this dream will become an amazing reality, when the brand new Monopoly Here & Now World Edition board game is released. Our favourite city in the world was selected along with 40 other top destinations in the 80th anniversary edition of this extremely popular board game, after collaborating with BuzzFeed and fans around the world to vote for cities to be included.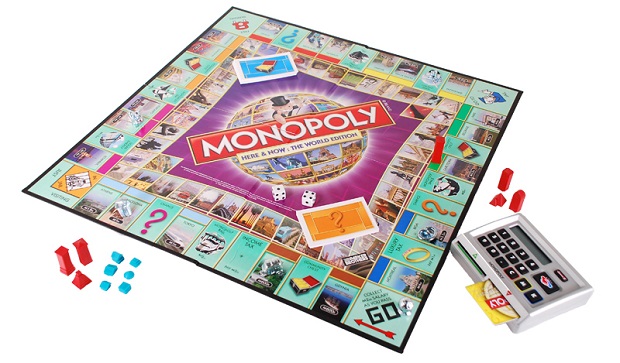 Rather fittingly, this news was announced on Thursday, which happened to be not only the very first World Monopoly Day but also the Monopoly brand's birthday. While visitors and locals have long known that such an honour is befitting of a leading, award-winning destination such as South Africa's Mother City, this latest accolade will certainly be worth celebrating. In Cape Town awards last year in 2014, we were voted third place in Lonely Planet's Best Travel in 2014 Top Cities awards, while both The New York Times and The Guardian ranked the city as the number one destination for tourists. We were also the reigning World Design Capital for 2014.
And now, of course, we have made it into board game history, with a place on the upcoming Here & Now World Edition game. Now that is something to be proud of, where you are a nerd like me who loves board games or you simply appreciate the status of being featured on the world's top selling game.
Cape Town Monopoly World Edition – It's All About the Here & Now
The award was won through a vote that took place on a global scale. Fans of the game from all around the world got to cast their vote to see their cities featured in the game. Other winning cities in Africa include Algiers (Algeria), Marrakech (Morocco) and Djerba (Tunisia). Cape Town will be representing South Africa. A full list of cities and countries in this edition (and their corresponding colours on the board) include:
Dark Blue: Lima, Peru; Hong Kong, China
Green: Riga, Latvia; Lisbon, Portugal; Istanbul, Turkey
Yellow: Warsaw, Poland; Mexico City, Mexico; Santiago, Chile
Red: Belfast, Ireland; Athens, Greece; Belgrade, Serbia
Orange: London, England; Moscow, Russia; Tokyo, Japan
Magenta: New York, NY, U.S.A; Amsterdam, Netherlands; Sydney, Australia
Light Blue: Queenstown, New Zealand; Cape Town, South Africa; Taipei, Taiwan
Brown: Giethoorn, Netherlands; Madrid, Spain
 …
Translated into 47 languages, played in 114 counties and currently boasting a sales record that has exceeded 275 million copies, Monopoly is an entertaining board game created by Hasbo. The game features streets traditionally, but in the new World Edition, the game will have a travel theme that will allow players to collect passport stamps as the game is played. The aim of the game is to buy up hotels and other property with fake money (or the brand new electronic banking feature!), while avoiding going to jail or losing your funds through heavy taxes. With each roll of the dice, players can advance (or go back to the start) depending on where they land. While we are not sure which properties and landmarks will be featured from Cape Town, we are super excited to get a glimpse at the board once it is nearing release!
According to Delia Eybers, brand manager for Prima Toys, "We are thrilled that Cape Town earned a spot on the new edition of the Monopoly Here & Now board. We are humbled to be recognised as a popular international destination. Our success … was due to our dedicated and loyal customers and exceptional work force."
So far it seems that Hasbo is aiming for a US fall release, which will be a spring release here in the southern hemisphere. One thing is for sure – we are sure that the inclusion of our beloved city can only make for an even better playing experience, and we can't wait to get our hands on the game when it hits the shelves.
…
Would you play the Cape Town Monopoly World Edition game? We would love to hear your thoughts – drop us a comment below and tell us what you think about this upcoming new board game!