Way back in 2013, we shared the exciting news that a Cape Town cruise terminal was in the works… this week, the news has been abuzz with reports stating that the V&A Waterfront has been given the go ahead to create a terminal exclusively for cruises. Needless to say, we are very thrilled about what this could mean for visitors and tourism as a whole.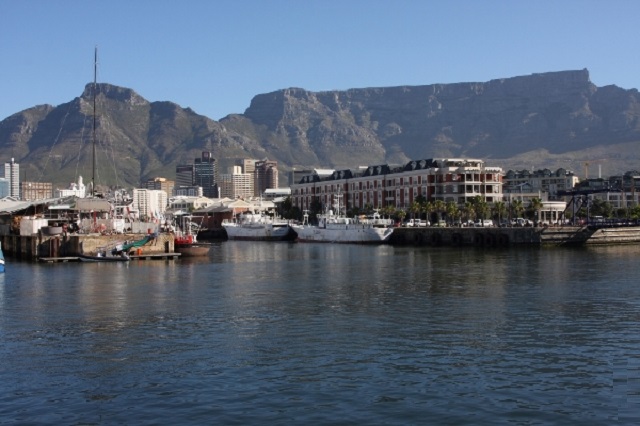 Transnet National Ports Authority (TNPA) awarded the V&A Waterfront as preferred bidder, granting them an estimated R179 million investment to operate, maintain and then transfer ownership back to TNPA after two decades. As a major working harbour that continually grows in its development, the Waterfront is the ideal place for the new cruise terminal. And, with the growth of the cruise industry continuing to grow too, estimates put the number of cruise visitors in Cape Town at around 10 000 per year, with a boost of about R200 million for the economy.
What will a dedicated cruise terminal in Cape Town offer the city, and more importantly, how will this add value to visitors planning a cruise or holiday in the Mother City?
Why We Need a Cape Town Cruise Terminal
The cruise terminal is expected to be based at E Berth in Duncan docks. The current port will be developed and improved to create a mixed-used tourism space that offers leisure activities and cruise tours from the V&A Waterfront, in addition to full cruise arrivals and departures. In a media statement, TNPA said that the port will be able to house current and future passenger vessel fleet once complete, with an upgraded facility that adds retail and hospitality services.
Cruise season in South Africa typically runs from October to April, coinciding with the country's peak travel season. As one of the top destinations in Southern Africa, Cape Town remains a constant favourite for visitors from all over the world, and the development of a cruise port will certainly provide even more to the attractions that the city has to offer.
"The upgraded Cape Town cruise terminal facility to be developed by V&A Waterfront will be a gateway to a unique African experience in cruise tourism," says TNPA Chief Executive, Richard Vallihu, who adds, "The city will benefit from a world-class facility that will attract greater international cruise liner calls, create jobs and strengthen the tourism offering of not only the Mother City, but South Africa as a whole."
With an abundance of accommodation in Waterfront, as well as nearby hotspots such as Camps Bay, Clifton and the City Centre, not to mention a huge variety of tours, activities and other attractions, there is no doubt that visitors to the city will have plenty to see, do and experience. The upcoming cruise terminal will open up the potential for even more travel encounters in this part of the world, and with it, we hope that more visitors will have the chance to discover the magic of South Africa's southernmost city.
…
Now it's over to you… what do you think about the Cape Town cruise terminal? Would you try a cruise from or to the Mother City, or have you been on a cruise holiday before? Share your thoughts below – we'd love to hear your thoughts!