With winter in full swing, pub quiz nights in Cape Town offer a fun way to stay entertained after dark. Across the city, there are a number of pub quiz nights taking place every day of the week just about. Whether you're new to the idea of quiz nights, or you are an old hand at this hugely entertaining battle of the minds, you will find a super fun quiz night in every part of the city.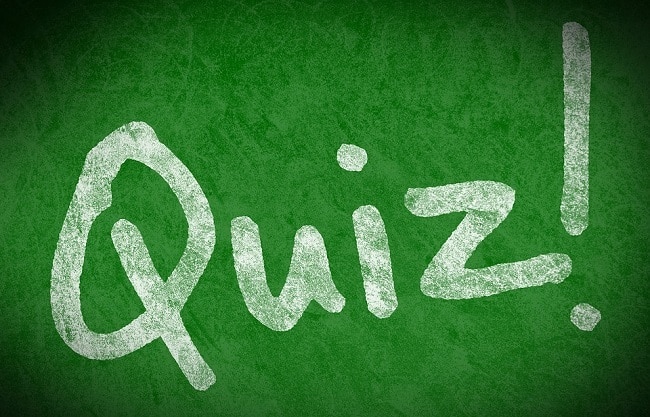 To help you get started, we have selected a pub quiz night for every day of the week, from Monday to Friday. Check out our list below to find out where you can enjoy super fun pub quiz nights in Cape Town!
Where to Enjoy Pub Quiz Nights in Cape Town
Please note that all details were correct at time of publishing. Our top picks for raucous, entertaining pub quiz nights in Cape Town include the following:
Monday: Oblivion
Chichester Road, Claremont / +27 (0)21 671 8522
At R20 a head, Oblivion quiz nights offer plenty of fun, along with a wide variety of wines on offer. Bookings are essential. Prizes range from vouchers to wine and various other goodies, which adds even more to the evening. This bar is located in the southern suburbs, with a quiz that has been running for nearly a decade. Teams need to be there by 19h30 in time for the quiz to start at 20h00.
Tuesday: Beerhouse on Long
Long Street, City Centre / +27 (0)21 424 3370
Kicking off at 19h30 at the legendary Beerhouse on Long Street, this quiz is sure to be plenty of fun. Hosted by OMG Quiz Nights, the quiz is challenging and often hilarious, with a huge variety of questions each week. Prizes include their famous beer, of which there are 99 different types on offer. There is also a good food menu and various other drinks from cider to spirits and soft drinks. The cost is R30 per person – bookings are essential.
Wednesday: JC Brasserie and Pub
De Villiers Street, Zonnebloem / +27 (0)21 461 4594
In the heart of the City Centre, in Zonnebloem, you will find the laid-back JC Brasserie and Pub. Here, you can join the Wednesday pub quiz in Cape Town, which costs just R10 per person. The quiz begins at 20h00 sharp. Table bookings are required and teams need 6 players or less. Each week, the prizes vary, ensuring even more competition as teams go head to head.
Thursday: The Fireman's Arms
Corner of Buitengracht & Mechau Streets, De Waterkant / +27 (0)21 419 1513
This landmark has been a haven for locals and visitors for many years. With a number of large screens, a great pub menu, a good selection of drinks and plenty of fun, Fireman's is the perfect place to enjoy a quiz night with friends. The action kicks off at 20h00 sharp, and it costs R20 per person. No reservations are needed – just get a few buddies together and head on down.
Friday: Simon's Town Country Club
Main Road, Simon's Town / +27(0)21 786 5559
Over on the False Bay coast meanwhile, you can head down to the Simon's Town Country Club every second Friday of the month for their open quiz night. This club lies on the edge of one of the country's oldest golf courses. There is a yummy pub food menu, along with affordable drinks. Quiz nights here cost R50 per team of 4 people. The quizzing kicks off at 20h00 sharp – bookings are advised.
_____________________________________
Other top picks include The Forex Bar and Fat Harry's on Tuesdays, and The Alexander Bar on Thursdays. Have you been to a Cape Town pub quiz? Share your thoughts below to let us know what if you are a fan of pub quiz nights in Cape Town!