There are many cool things to do this weekend in South Africa's Mother City. From an excellent wine festival and a stand-up comedy show to live music at the Bay Harbour Market, here is the ultimate guide list to the best Cape Town events this weekend.
1 Cape Town Marathon (September 14-15)
The annual Cape Town Marathon is one of the best ways to have a good time and stay active at the same time. Runners of all levels are invited to participate and enjoy the great vibe. The route takes participants to some of the best landmarks in the city including Long Street, the Mount Nelson Hotel, the South African National Gallery, the Houses of Parliament, The Company's Garden, and the Castle of Good Hope, and many others. There are 4 marathons to choose from 22km, 12km, 10km and 5km race. If you can't participate in the event but wish to see and support the runners, the best place to go is the Green Point A Track which is located close to the famous Green Point Urban Park.
Venue: Green Point Urban Park
2 Franschhoek Uncorked Festival 2019 (September 14-15)
One of the most anticipated Cape Town events for wine lovers this weekend, the Franschhoek Uncorked Festival allows travelers to experience a premium wine destination in South Africa and sample some of the finest wines from the region. During this 2-day event in Franschhoek wine valley, visitors go from one estate to the next and sample wine which is on offer. Many great local producers are participating in the festival including Noble Hill, Holden Manz Wine Estate, Rickety Bridge Winery, Dieu Donné Vineyards, Topiary Wines and Black Elephant Vintners, and many others. Besides wine, guests can enjoy live music and delicious food.
Venue: Numerous Farms in the Franschhoek Wine Valley
---
Recommended Accommodation
---
3 Wine Tasting with Tim Atkin (September 13)
International wine critic and Master of Wine, Tim Atkin is hosting a walk-around tasting event of wines which have scored 95 points and above. You will find many notable local winemakers participating in the event and showcasing some of their fines wines. The event is taking place at the Westin and tickets cost R500 per person.
Venue: The Westin Cape Town, Convention Square, Lower Long St, Cape Town
4 Chester Missing @ Cape Town Comedy Club (September 13-14)
The comedian Conrad Koch is performing at the Cape Town Comedy Club as a part of the Chester Missing together with acts like Tracy Klass, Dalin Oliver, Simmi Arref (JHB), Gary Castleton and Stuart Taylor. One of the most talented comedians in South Africa, Conrad has over fifteen years of experience and a bunch of awards including 2014 SA Comic of the Year, Standard Bank Ovation Award from the National Arts Festival in 2012, and many others. This will be a night filled with laughter and everyone is welcomed to join the party at the V&A Waterfront's Pumphouse. Tickets cost R120 per person.
Venue: The Pumphouse, V&A Waterfront, Dock Rd, Foreshore, Cape Town
---
---
5 Live Music @ Bay Harbour Market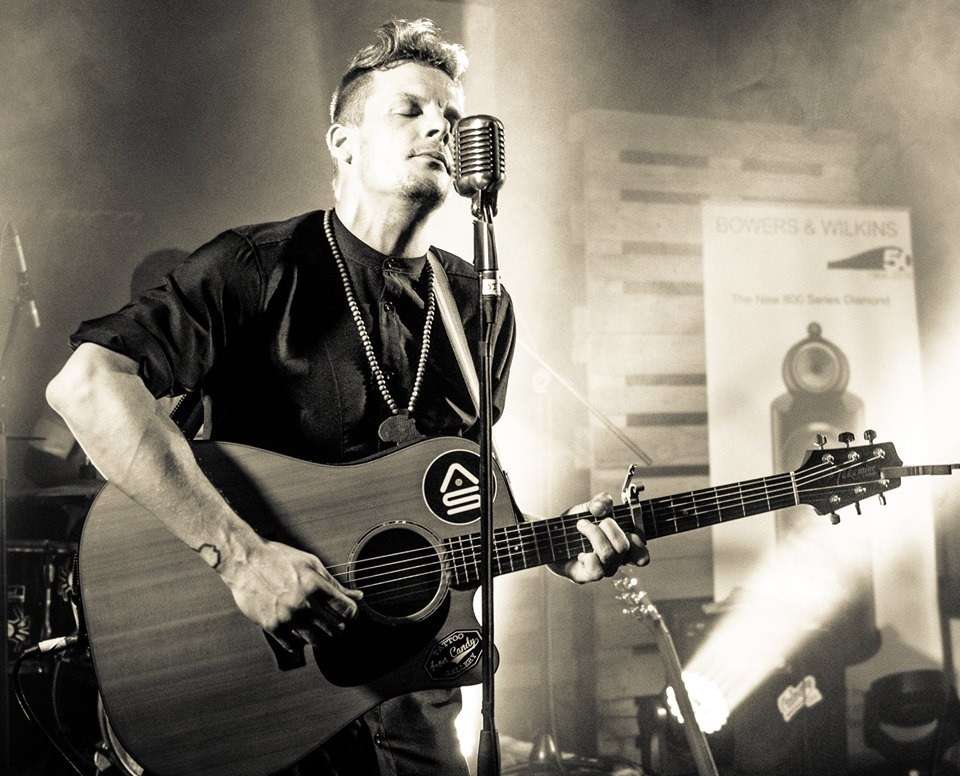 One of the best Cape Town events this weekend is taking place at the popular Bay Harbour Market in Hout Bay. Besides enjoying tasty food and refreshing drinks, you can listen to a couple of excellent bands that scheduled to perform at the market this weekend. Friday is reserved for That 2 Guys, while the Deep South Band is performing on Saturday. In case you can make it on Sunday, you will have a chance to hear the awesome Brandon Lee Hunt perform.
Venue: 31 Harbour Rd, Hout Bay, Cape Town, 7872, South Africa
---
Looking for more things to do in Cape Town this weekend? You can check out a range of tours packages you can enjoy. Be sure to follow us on Facebook or check out our blog, which has a huge range of ideas on what to see and do, where to stay and how to put every moment of your weekend to good use. If you're planning a longer stay, be sure to get in touch. We will help you find the perfect place to stay in Cape Town this weekend or any other weekend you plan to visit.