Soccer fans in the Mother City will soon have the chance to visit the very first Barclay's Premier League Live fan park in Cape Town on 19 and 20 March 2016. The fan park will be located at Camps Bay High School, and will offer free fun for the whole family. Hosted by the Premier League and sponsored by Barclays, this is an absolute must for anyone with a love for the game.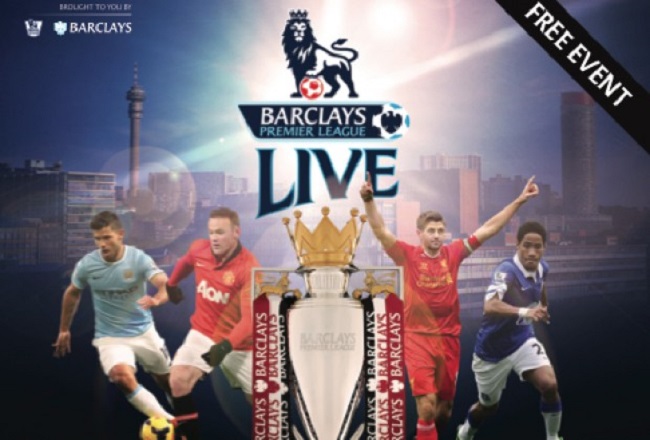 The park will open at 12h00, staying open until the final match of the day. Entry is free and available on a first come first served basis, but take note – you will need to register first before you can enter. Highlights include a gigantic 118 metre screen that will show each day's games, as well as many other exciting events ranging from seeing the Barclays Premier League Trophy, meeting former players, visiting team tents and connecting with fellow fans. Games will include Everton v Arsenal on Saturday at 14h45 and the Manchester derby at 18h00 on Sunday. There are an estimated nine Barclays Premier League clubs arriving in the city to take part in the event BPL Live Cape Town, making this an event that no soccer fan will want to miss. With a capacity of 1500 fans, it is essential that you register right now to claim your free entry!
Register online at www.bpllive.com or via mobile by dialling *134*275#.
Visit the Premier League Live Fan Park in Cape Town This March
Where: Camps Bay High School, Camps Bay
When: 19 – 20 March 2016 (12h00 – end of final game each day)
Cost: FREE!
So, what can you expect at BPL Live Cape Town 2016? For starters, you will be able to meet South Africa's Premier League superstars, Quinton Fortune and Lucas Radebe, along with PL legends such as Peter Schmeichel, Robbie Fowler and Shaun Goater. Leader SuperSport Premier League presenter, John Dykes will be there to oversee all the action and provide insight into the game.
"BPL Live is all about bringing the electrifying atmosphere of a Premier League match to our international fans. The first ever BPL Live in Johannesburg reminded us just how passionate South African fans are about the Premier League. I can't wait to see that the enthusiasm the Cape Town fans will bring to the park now that they're getting their chance," says John Dykes of the BPL Live fan park in South Africa.
As an added bonus, there will also be a free park and ride facility running from various points, including Grand Parade in the City Centre, as well as Mitchells Plain and Khayelitsha. This facility will provide transport on loop systems to the fan park at Camps Bay High School.
For more info, visit www.bpllive.com or follow on Twitter at @premierleague using the #BPLlive hashtag.
…
Will you be checking out the Premier League Live fan park in Camps Bay? And, if so, which team has you cheering like it's nobody's business? Tell us who you'll be supporting by leaving us a comment below!