Boasting an endless array of magnificent beaches, coastlines, natural wonders, winelands, and landmarks as well as countless exhilarating, unforgettable, and once-in-a-lifetime adventures, and experiences, how can Cape Town not be right at the top of your travel destination bucket list?
It truly is one of those incredibly rare cities that just 'has-it-all.' It's a destination unlike any other – vibrant, colorful, beautiful, thrilling, and brimming with energy. A total enigma – and we just can't get enough – pretty soon, you won't either.
If you're an ardent traveller or tourist planning on taking a trip / visiting Cape Town, here are 7 things tourists should never do in Cape Town.
1. Don't expect to not stand in a long queue at any of Cape Town's top attractions & landmarks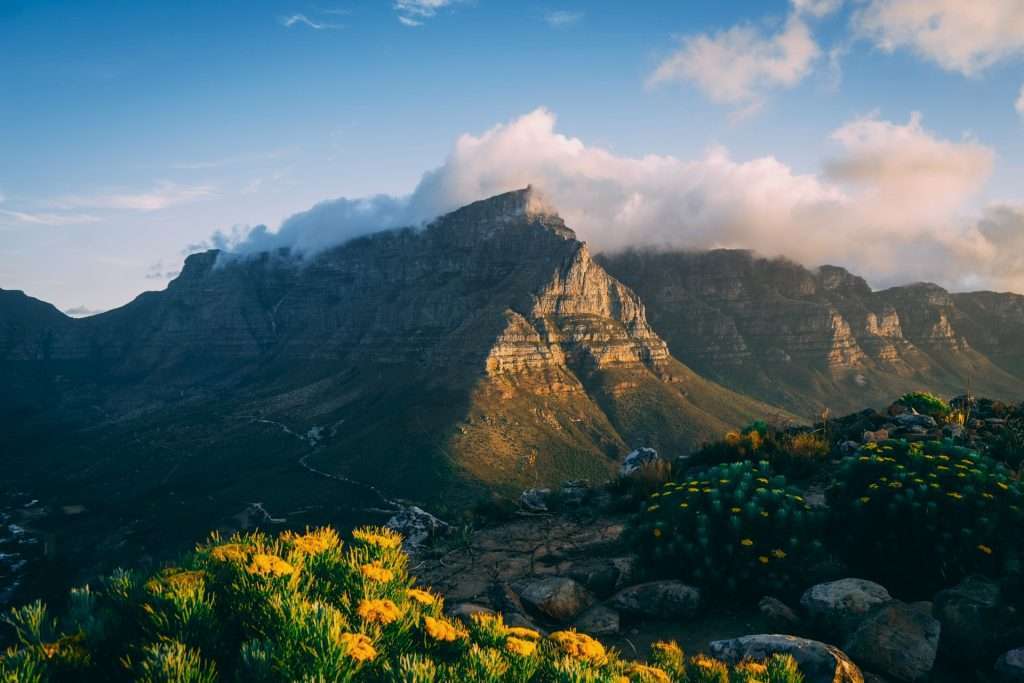 If you were expecting small crowds, short queues, and quick turn around times when visiting any (or all) of the Mother City's renowned landmarks, natural wonders, or top attractions, think again! This is Cape Town after all – Not only one of the most vibrant, diverse, and beautiful cities in the world, but also the 'Third greatest city on Earth' as named by the flagship UK newspaper, The Telegraph. Add the Mother City's stunning year-round mild Mediterranean climate and vast array of beaches, natural gems, wineries, art, culture and culinary pursuits, must-see attractions, and bucket-list worthy experiences and adventures to the mix, and you have yourself one of the most popular and highly sought-after tourist destinations in the world.
So, if you're eager to visit any of Cape Town's major attractions like Table Mountain, Cape Point, Robben Island, Boulders Beach, Kirstenbosch National Botanical Gardens (to mention merely a few), on your trip make sure you're prepared and plan ahead. This is especially true during Cape Town's extremely busy and wildly popular summer months – from November – February.
**Insider Tips: Two insider tips that may help you avoid some queuing and shorten your waiting-around-time is to, if possible, purchase tickets online ahead of time (especially if you're keen to go on the Table Mountain Aerial Cableway), as well as check the wait times / popular times on the attraction you're planning to visit's website and plan ahead. You can also call them to get all the information you need.
2. Never expect Cape Town to stick to one single season in one single day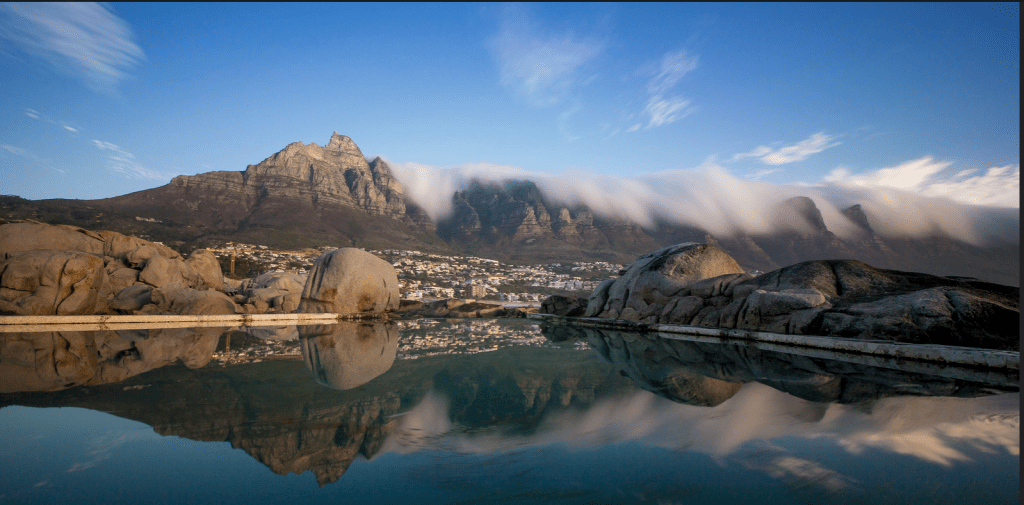 In Cape Town, the four season rule definitely doesn't apply, so don't you dare expect the Mother City to comply. The truth is, the Mother City's weather patterns really are as bold, diverse, and dynamic as her personality.
You might have heard a time or two what Capetonians lovingly refer to as 'lucky-packet-weather'. That's pretty much exactly what you can expect when you're a tourist visiting Cape Town. Whether you've been to Cape Town once or one hundred times, Cape Town's weather is, and will always be, unpredictable, ever-changing, never ever consistent or exactly what it should be. Much like the Mother City herself, her seasons and weather patterns march to the beat of their own drum.
While a beautiful Cape Town day may bring with it sunshine, blue skies, and a clear view of Table Mountain, it can just as easily throw a strong South Eastern wind, dark clouds, and gloomy drizzle your way. And never rule out the possibility that you can experience all four of Cape Town's seasons in one single day, because chances are you DEFINITELY will.
So, how exactly do you deal with it? Firstly, even though you never really know what you're going to get, just embrace it anyway. And secondly, always be prepared for anything and everything.
This means you should always take something warm, something cool, sunblock, sunglasses, a hat, a rain jacket, and in extreme cases, another set of dry clothes along wherever you go.
3. Do NOT throw cigarettes out of car windows or leave an open fire unattended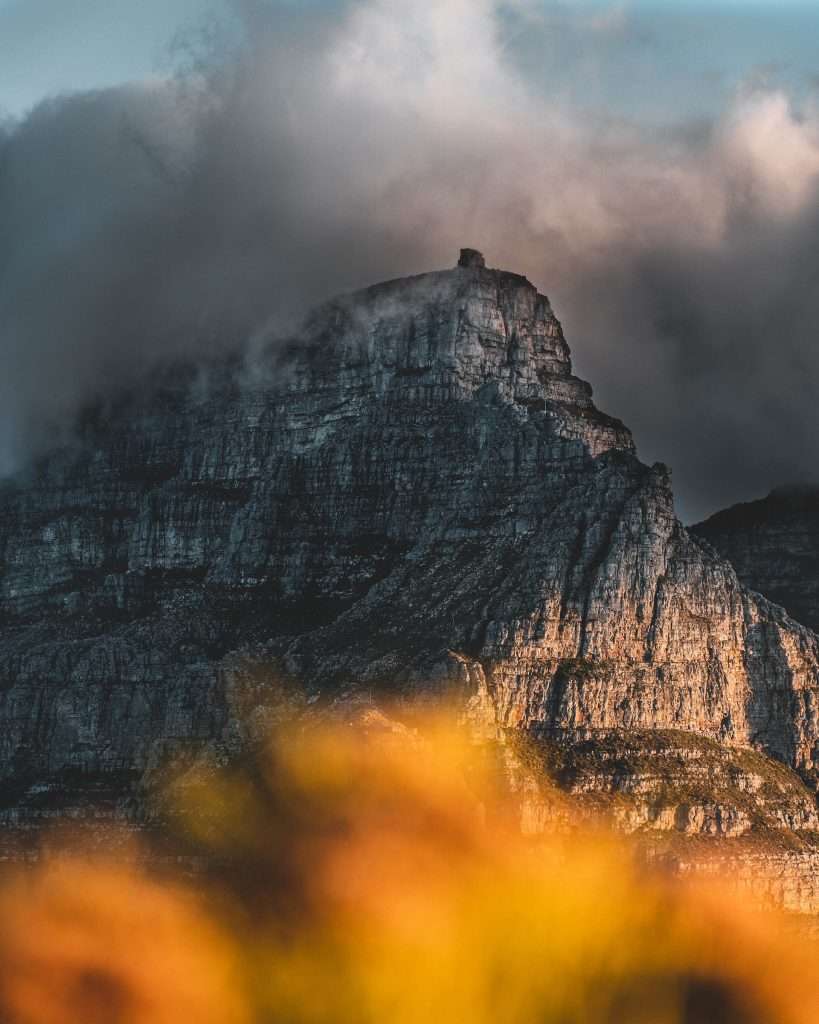 If you're a tourist visiting Cape Town it is incredibly important that you never ever throw cigarettes / cigarette butts (or anything similar) out of your car window, or anywhere for that matter, without putting it out properly. In addition, it is crucial that you never leave an open fire / flame unattended (or start an open fire for no reason) or leave without triple-checking that it is properly and completely extinguished.
During summer, Cape Town experiences very dry conditions and exceptionally strong winds. These conditions make runaway fires particularly favourable. In fact, Cape Town battles hundreds of wildfires during its dry and windy summer season. These wildfires have the potential to be / become extremely powerful, unpredictable, and spread with a wild intensity that is tremendously hard to tame – Making them extremely dangerous with the ability to ensue significant damage.
**While some may strongly disagree that cigarette butts thrown from car windows can ignite fires, research has shown that it is indeed a possibility, and a high one at that. Don't be THAT person. Don't take the risk. Avoid lighting any braais (barbecues) in windy and dry conditions, and don't just carelessly lob those butts out the car window or anywhere else.
4. Don't limit yourself to only experiencing tourist attractions or only exploring tourist areas around Table Mountain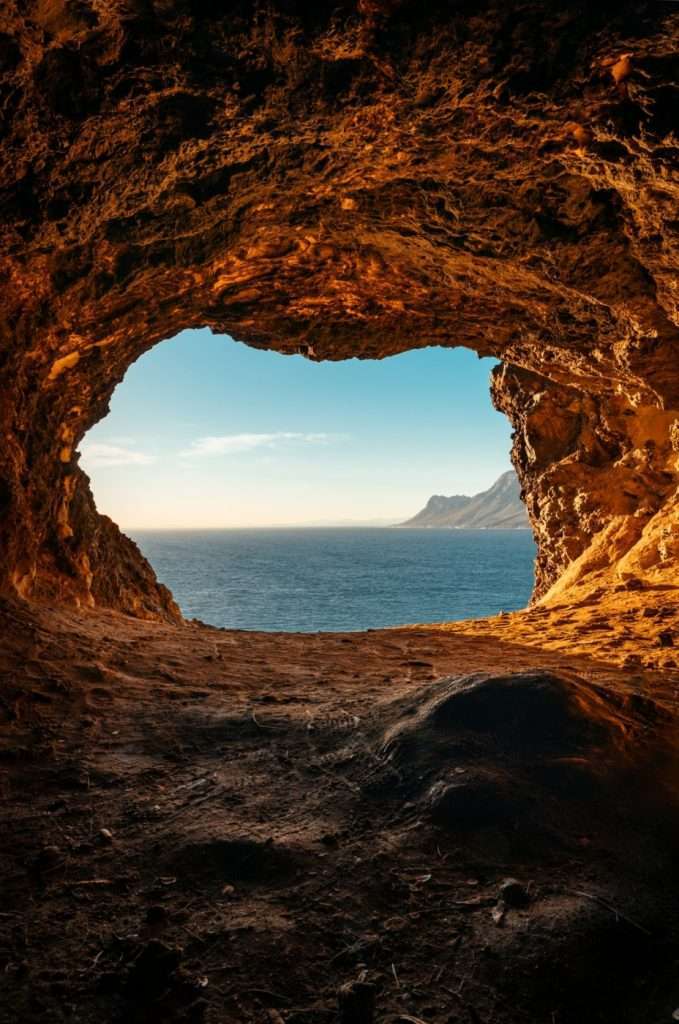 Dubbed one of the most beautiful cities in the world, there is no denying that Cape Town is pure love at first sight. At first glance, the Mother City is the whole package, beautiful, adventurous, and truly one of a kind, and with obvious natural stunners and renowned tourist attractions like Table Mountain, Clifton Beach, Camps Bay, the V&A Waterfront, Cape Point, and the Kirstenbosch National Botanical Gardens (to mention merely a few) it isn't hard to understand why. But the truth is, there is SO much more to Cape Town than what meets the eye.
By far the BIGGEST mistake a tourist can make is limit themselves to a 'generic must-see Cape Town tourist attraction bucket-list of things to do' and not discover, explore, and experience absolutely EVERYTHING the captivating, culturally diverse, thrilling, blissfully vibrant and vast city of Cape Town has to offer.
When you dive a little deeper, wander a little further, and linger a little longer you will discover a treasure chest filled with glorious hidden gems, secrets spots, and one-of-a-kind local finds that will have you falling head-over-heels in love and forever hooked on Cape Town's secret magic. However, like all of the best things in life, you must be willing to wander a little bit off the beaten path to find it – Are you intrigued? Good! You should be!
So, while going on an exciting aerial cable car ride up Table Mountain to see what all the fuss is about, spending the day in the heart of the inner-city's hustle and bustle at the V&A Waterfront, enjoying a blissful sun-kissed afternoon on the warm sand of the acclaimed Clifton beach, and sipping on a mojito or two at sunset on the famous Camps Bay Sunset Strip are all wonderful things to do, it all only showcases ONE small part of Cape Town – the 'tourist attraction' part of Cape Town that is.
There is a whole other world beyond that, a whole other side of Cape Town. All just waiting to be discovered, explored, and experienced by you. All you need to do is step outside of your Cape Town tourist bubble, and into the real Cape Town.
The fact is, we can go on and on (probably forever) about all the 'not-so-touristy-attractions', hidden gems, and unforgettable adventures and incredible things you should do when visiting Cape Town as a tourist, but our point is this: Go explore beyond the Cape Town city center and see where you end up. If for nothing else, at least it'll be one grand adventure!   
5. Never choose the renowned & critically-acclaimed tourist recommended restaurant over the local fan-favorite spot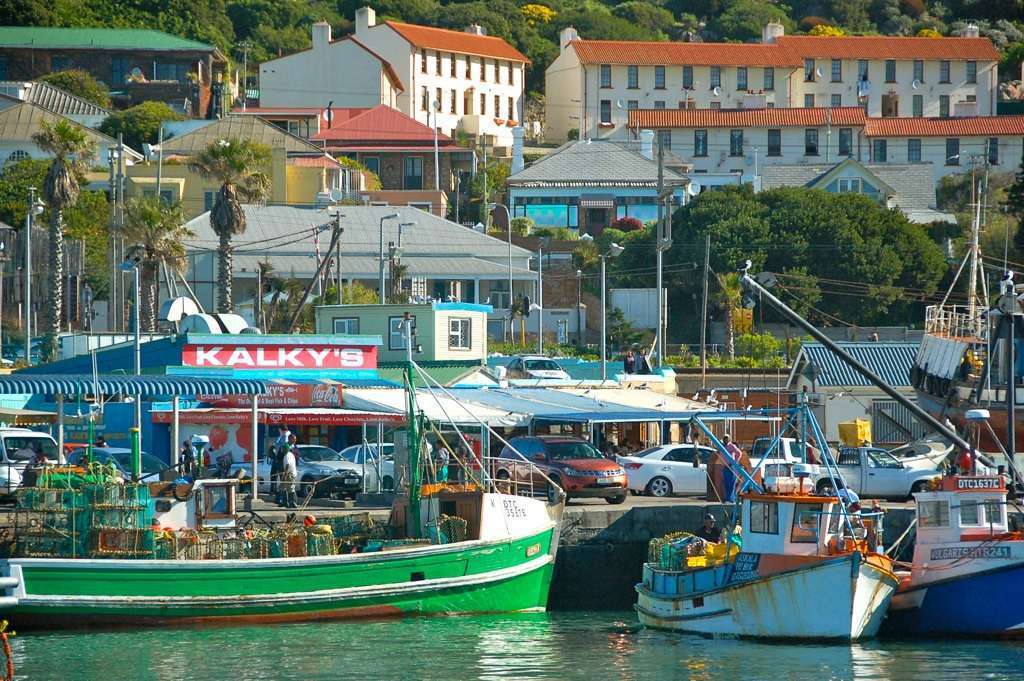 Tourists who are head-over-heels food enthusiasts, avid foodies, or lovers of all things delicious – listen up, this one is for you! In Cape Town, local is always 'lekker'! This 'local is lekker' vibe / sentiment applies to just about everything in the Mother City – especially when it comes to trying / sampling / eating food in Cape Town – so best you follow it!
If you're a tourist travelling to Cape Town, never opt for the highly renowned, critically acclaimed, tourist recommended restaurant or eatery over the 'lekker' local fan-favourite spot – trust us on this one! This rings particularly true when it comes to Cape Town's famed local fish & chips.
**Insider Tip: When eating fish & chips in Cape Town, the local way is the ONLY way – AKA: LOCAL OR NOTHING!
In Cape Town there are few things that come close to sitting amongst the seagulls, right at the ocean's edge, at a local favourite fish & chips spot, sipping on a cool and refreshing Coke, and savouring every single bite of your freshly caught and delightfully fried hake and/or snoek and lick-your-fingers-clean-delicious chips smothered in traditional salt and vinegar for an extra tasty kick. It's a rare moment of pure bliss! So much so that the fact that you can experience so much happiness and derive so much joy from such a simple pleasure almost seems unimaginable.
Local Cape Town fish & chips is king and we dare you to tell us otherwise!
Here are some of our favorite local fish and chips spots:
Kalky's Fish & Chips | Kalk Bay Harbour
Fish on the Rocks | Hout Bay Harbour (they've been there for over 26 years so they absolutely know a thing or two about preparing fish)
Lucky Fish & Chips | Muizenberg & Kalk Bay
Fish Hoek Fisheries | Fish Hoek
The Salty Sea Dog | Simon's Town Harbour
Snoekies | Hout Bay & various branches in and around Cape Town
Lusitania Fisheries | Cape Town CBD
Ooskus Fisheries | Gordon's Bay
SeaBreeze Fish & Shell | Bree Street, Cape Town city-centre
Ons Huisie | Bloubergstrand
Melkbos Fisheries | Melkbosstrand
Catch 22 Beachside Grille and Bar | Table View
Manny's Fish Shop | Claremont
Brass Bell Restaurant & Pub | Kalk Bay
West Coast Fisheries Milnerton | Milnerton
Revelas Fisheries | Long Street, Cape Town city-centre
Gateway Fisheries | Langebaan
Marc's Beach Bar | Langebaan
6. Don't focus solely on the safety & crime & miss out on the sublime! AKA: Don't be afraid to travel to Cape Town!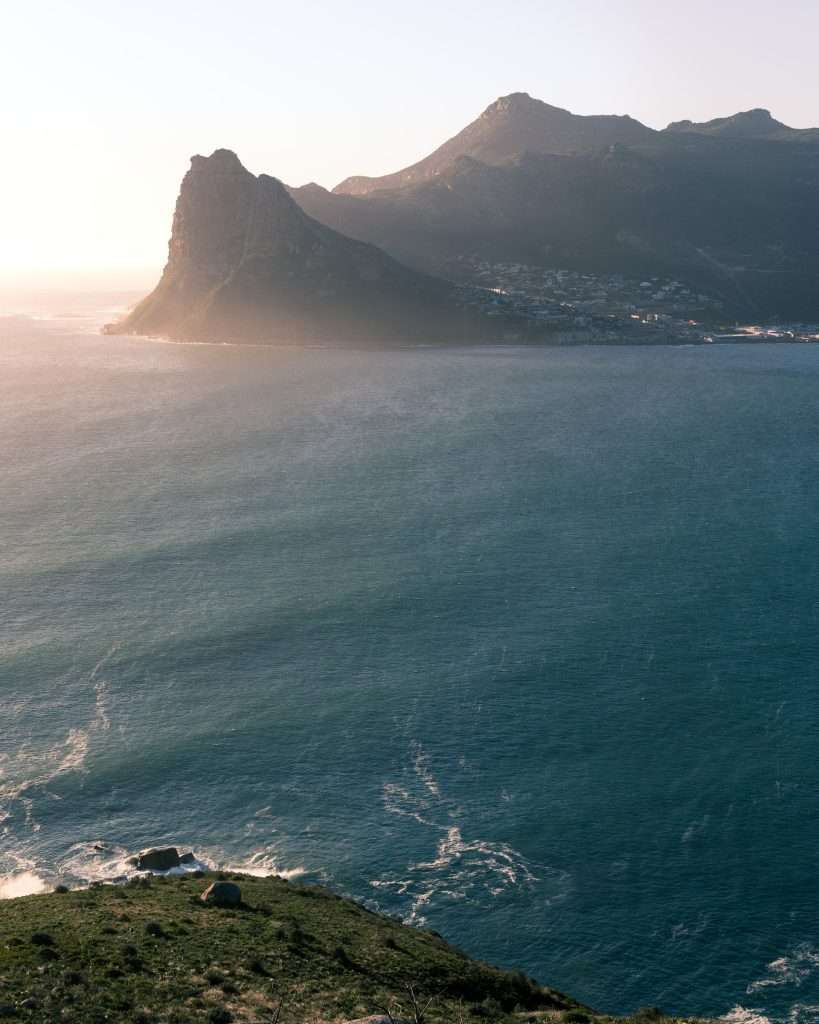 As Capetonians, we've been asked (countless more times than many of us would like to admit) by wide-eyed and worried travellers, new foreign friends, and tourists if Cape Town is really safe? The answer is yes! Cape Town is not any more or any less safe than any other city in any other part of the world you visit / travel to.
Awareness is ALWAYS key – and this applies to any and all tourist or travel destinations. We certainly aren't saying that you shouldn't enjoy a memorable carefree holiday, quick getaway, or extended trip to Cape Town, we're simply saying that it's incredibly important to stay vigilant wherever you go and to just be aware of the fact that crime can happen, just like it can happen in any major city in any major travel destination.
When you're on holiday, it's hard not to get caught up in the moment, throw all your safety tips and rules out the window, and get swept up, sending you floating away on holiday relaxation cloud 9. Trust us, we 100% get it! BUT it's extremely important to remind yourself that safety is top priority.
Like many big cities around the world, most of the crime in Cape Town, particularly crime that affects tourists, is opportunistic. This means criminals will keep an eye out for vulnerable individuals and take advantage of them when the time is right. You can reduce your risk of being a victim / target of crime by never flaunting / flashing any valuables such as cash, cameras, watches, wallets, and jewellery, keeping your bags and luggage safe, properly locking up your holiday home or rental car, and of course, never leave valuables and items (regardless of their value) unattended in cars.
If you go on a hike, walk, stroll on the beach, or take on any bucket-list worthy adventures or experience it is best to leave all your valuables at home if and when you can. In fact, it's a great idea to leave as many of your valuables at home whenever you have the opportunity to do so – As they say, rather safe than sorry! It is also essential to never hike any of Cape Town's trails alone, always go in a group, regardless of how safe the hiking trail and area may seem.
By remaining vigilant, staying alert, being aware, and following the above outlined tips, chances are you will find Cape Town as safe as most popular tourist destinations.
After all, if Cape Town was a no-go destination, travel experts would undoubtedly stop recommending, celebrating, and declaring it as one of the world's top cities to visit and destinations to travel to year-after-year.
In addition, if Cape Town was indeed unsafe and riddled with crime, odds are it wouldn't have been nominated, never mind named, 'The Third Greatest City on Earth' by the flagship UK newspaper, The Telegraph, this year, out ranking major global heavy hitters and top-of-their-game international travel destinations like Paris, London, New York, Tokyo, and Venice – to mention a few.
To conclude / tie everything up in a near-perfect bow – Safety is, and will unfortunately always be, a very valid concern when traveling anywhere, BUT it's definitely not something that should keep you from travelling to / visiting Cape Town.
7. Never ever tell Cape Town locals that you don't absolutely & completely LOVE their city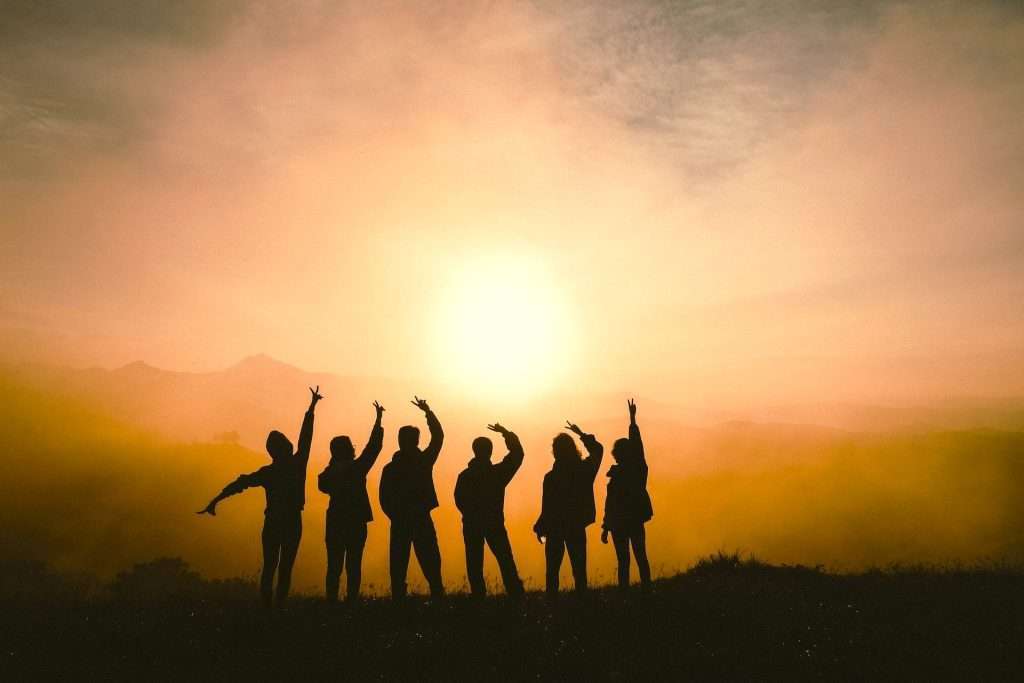 Undoubtedly one of the top, or possibly THE top, things tourists should never do in Cape Town is ever tell Cape Town locals that they don't absolutely & completely LOVE their beloved Mother City.
Capetonians are to Cape Town what salt is to popcorn – They just elevate it, celebrate it, and lifts it right up to the very top. Capetonians are the Mother City's ultimate hype women and men. They will loudly, and proudly sing her praises from every single mountain top across the Cape, and boldly, fearlessly, and fiercely defend her honour to anyone who dares to question her beauty, charisma, and untamed lust for life.
CAPETONIANS ARE CAPE TOWN PROUD. ITS AS SIMPLE AS THAT.
If you dare tell them otherwise, you better be prepared for the fury and wrath they will reign down on you. So, if you didn't have a great Cape Town experience or failed to fall head-over-heels in love with the Mother City & everything she has to offer, best you keep that information to yourself. In fact, if I were you, I would take that secret to my grave.
**Capetonians absolutely, undeniably, and whole-heartedly LOVE Cape Town, and they don't care who knows it. In fact, if it was up to them, the whole world would know it too. It truly is an unwavering, fight-to-the-death, never-give-up-or-die-trying, once-in-a-lifetime kind of love. It's a BEAUTIFUL thing!**