It is hard to define summer. Hot weather and long days aside, this time of year is more than just the weather. Every local and visitor has their own idea of what comprises the perfect summer. For some, it is the glorious beaches, while for others it is the season for braais, slops and spending time with friends.
Summer is also the time when Cape Town, like the rest of the southern hemisphere, celebrates the festive season. Schools are out, hardworking locals are enjoying their annual leave and the city is full of energy, fun and good vibes.
Whether you are an outdoor fan, music lover or beach bum, these tips will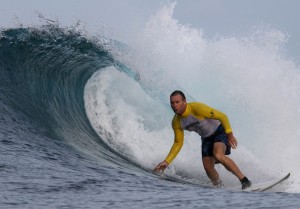 help you plan a super scorching summer that will be remembered for years to come.
Celebrating Summer in the Mother City
If you are planning to escape the winter chills of the northern hemisphere for a summer holiday in Cape Town, you may be getting excited about spending your days making the most of the long hot days and lovely warm nights.
The following ideas will help you gear into the silly season, the Cape Town way.
Learn how to surf. Just about any music video with a summer beach setting will have at least a few surf shots. After all, what better way to enjoy the warm weather than learning how to ride the waves? Muizenberg is the best place to master this art, with a host of surf schools to be found along the beachfront. Even if you are a total beginner, you can improve your balance and take to the waves with an experienced instructor.
Try an outdoor concert. Every summer from November to April, Kirstenbosch Botanical Gardens hosts a series of summer concerts. Grab a picnic and a few friends, arrive early so that you can take a walk around before the show, then relax as you listen to awesome local acts on the open-air stage. As an added bonus, Kirstenbosch will also be kicking off a brand new outdoor experience with the launch of The Galileo Open Air Cinema this November. A diversity of film genres will be held each week, from doccies to classics.
Swim with penguins. For a rather unique beach experience, Boulders Beach is a firm favourite with locals and visitors alike. This beach is actually a nature reserve, and a good number of African penguins have set up nest along the shores and between the large boulders. This beach is situated in Simons Town, and there is a (very small) entrance fee to enter the nature reserve.
Christmas night shopping. From the annual Adderly Street Night Market to late-night shopping hours at major malls, evening markets in the City Bowl and other great shopping options, heading to the City Centre in the evenings is a great way to gear into the festive spirit. Be sure to take a drive down Adderly to see the lights too!
Eat, drink and be merry. From Long Street to Camps Bay, summer evenings are made for getting out and about once the sun has set. Try some of the city's popular spots such as Yves, Zula Sound Bar or The Loop, or make like a local and host your own braai (barbeque) at your rented holiday home. The evenings get warm enough to forgo all the layers, and many of the more relaxed restaurants and bars even allow you to rock up in shorts and sandals.
Then of course there are nature reserves to explore, wine farms to visit, world-class beaches to relax on, boat trips to take, sundowners to enjoy, road trips to take and a myriad other things to do during the summer.
However you plan to spend your summer in Cape Town, make sure that you enjoy every second!