The Mother City is well known for her awe-inspiring beauty and incredible sense of diversity, and this not only applies to the city of Cape Town, but all of its surrounding areas too. While there is so much to love about Cape Town, the ability to drive about 2 hours outside of town and escape to another picturesque world entirely is definitely one of our favourites. And once you start exploring, it will definitely be one of yours too! The Mother City is home to an abundance of spectacular destinations that are perfect for a quick breakaway trip, an epic day filled with adventure or a well-deserved fun family day out. And with so many natural stunners, adventurous hideaways and off-the-beaten path gems, the only problem you'll have is deciding which one to do first! Here are 5 amazing day trips less than 2 hours from Cape Town that all deserve to be discovered and explored by you:
Day Trips Less Than 2 Hours From Cape Town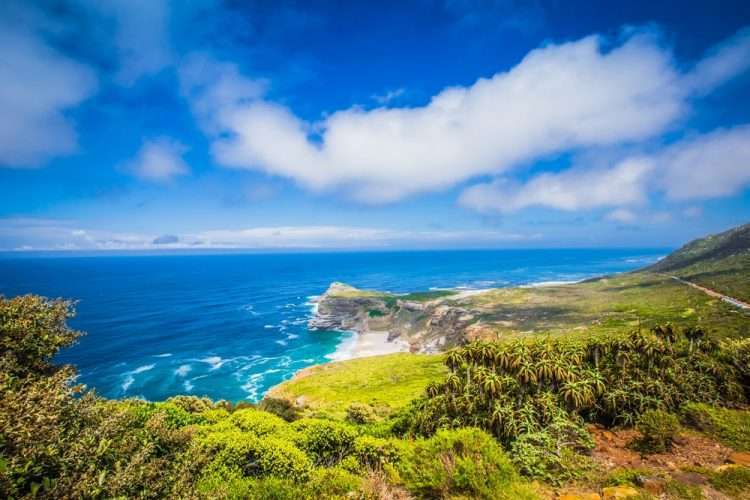 1) The picturesque West Coast of Cape Town
View this post on Instagram

Taking a road trip up the Cape's west coast is every bit as beautiful as it is exciting. Lined with magical little towns, unique fishing villages, hidden gems, local treasures and some of the most picturesque beaches (many of them largely untouched and unspoilt by the masses) and National Parks, it truly is the perfect place to escape for the day. This Western Cape gem also boasts some of the very best seafood in the Cape! Some of the stunning west coast towns that absolutely deserve a stop include: Bloubergstrand, Yzerfontein, Langebaan, Paternoster, Saldanha Bay, Grotto Bay, Darling and Jacobsbaai. And here are a few extra gems you absolutely cannot miss out on: The Schaapeiland Hiking Trail in Yzerfontein, a visit to the Darling Brewery (Darling also has the best home-made bread), the West Coast National Park (although it's a real treat during Cape Town's flower season, it's also home to a few incredible beaches, hiking trails and incredible natural wonders), enjoy a seafood braai at Die Strandloper in Langebaan, explore the beautiful unspoilt beaches of Paternoster and enjoy some lekker local fish and chips in Saldanha Bay. Your choices really are endless! This is one jam-packed Cape Town gem that certainly deserves a day trip, and who knows, it might even turn into a whole weekend adventure! If you're looking to explore the Cape West Coast like you never have before, our West Coast Wonder Full Day Tour is the perfect pick for you!
2) The whale route gem, Hermanus
View this post on Instagram

Right in the heart of Cape Town's whale route is Hermanus, a rustic sea-side fishing villages turned world-renowned whale-viewing site. And the best thing is, it's only 127km from Cape Town city, making it the perfect destination for a quick, yet thrilling day trip! Hermanus truly is THE place to be during whale season (June – November) and promises some sensational whale sightings along with a few other members of the beloved Marine Big 5. It's also home to the world's only Whale Crier responsible for signalling whale locations using a kelp horn, talk about one of a kind! Besides being the whale watching hotspot of Cape Town, Hermanus also boasts some spectacular beaches and stunning natural scenery that's sure to knock your socks off. The mountainous terrain also makes it a great hiking spot for those looking to do some exploring. Hermanus truly has something for everyone! If you're looking to explore the incredible whale coast in a more exciting way, you should most definitely give our Whale Route Full Day Tour a try!
---
---
3) Franschhoek, the food & wine capital of South Africa!
View this post on Instagram

The Western Cape is the largest, and certainly the most beautiful, wine producing region in Africa. It therefore comes as no surprise that people travel from all corners of the globe to catch a glimpse of the sensational Cape winelands beauty, and of course, taste a whole lot of incredible wine too. With centuries-old vineyards and Cape Dutch architecture, an abundance of walking trails, and some would say the most sensational view over the Franschhoek wine valley, Franschhoek is one Cape winelands gem that will have you coming back for more again and again! This beautiful wine producing region is also known as the food and wine capital of South Africa, largely owed to its variety of top restaurants and strong vibrant wine culture. You therefore know you're in for quite the treat! The iconic and largely popular Franschhoek Wine Tram, which transports you between some of the Franschhoek area's finest and most celebrated wine estates, is also a great idea for an eventful day trip! For an incredible, jam-packed day of Cape winelands exploring, our Cape Winelands Full Day Tour is the perfect pick for you. Not only will you get to see and explore Franschhoek but a variety of other Cape wineland gems too!
4) Cape Point, an iconic Western Cape natural gem!
View this post on Instagram

Located approximately 90 minutes from Cape Town is the ever-striking, awe-inspiring Western Cape natural gem, Cape Point. With majestic towering peaks, plunging stone cliffs, breath-taking beaches and bays, stunning natural landscape and endemic fynbos, Cape Point is any nature lover or avid explorer's dream come true. Located within the world-renowned Table Mountain National Park, a declared Natural World Heritage site, it includes the magnificent Table Mountain chain which stretches from Signal Hill to Cape Point and the coastlines of the Cape Peninsula. You are therefore promised one scenic and exciting day trip jam-packed with some of Cape Town's most beautiful landmarks, celebrated attractions and spectacular sights. Cape Point's stunning natural landscape also boasts 7750 hectares of rich and varied fauna and flora, 250 species of birds, and abounded with bucks, baboon and cape mountain zebra, thereby offering some extra special spottings. It is also home to some of the most spectacular, largely untouched secret beaches in the Western Cape, making it the perfect destination for some Cape Town beach exploring. Our Cape Peninsula Tour will ensure you get to see the very best Cape Town has to offer, including Cape Point, Table Mountain, The Twelve Apostles, Chapman's Peak, Clifton and so much more!
5) Explore the magical untamed beauty of the Ceres Valley
View this post on Instagram

Named after the Roman Goddess of fruitfulness, the magical Ceres Valley lies tucked away between sheltered mountains and is located only 90 minutes from the city of Cape Town. While this charming Western Cape town has becomes famous for its export-quality fruit, it's by no means its only claim to fame. Featuring breath-taking, show-stopping scenery, an endless range of active and leisure options and a massive dose of warm Ceres hospitality, Ceres has crept its way into the hearts of locals and tourists alike. Home to scenic snowy mountains in the winter months, top wine tasting destinations on the lazy sunny days and exhilarating adventurous activities year-round, Ceres offers something for anyone, anytime! This Western Cape natural gem is also said to be one of the very best sunset spots and boasts the most spectacular star-lit night skies, perfect for romantic moonlit nights. You therefore might just be tempted to turn your exciting Ceres day trip into an overnight starry adventure. Ceres is also home to some spectacular hidden gems, thrilling adventures (an exciting 1.4km zip line being one of them), and secret hideaway spots, so be sure to leave plenty of time for exploring when you're there! If you're however looking for something a little extra, our Cape Town Full Day Safari is the perfect choice for you! Here you get to explore Ceres, the Klein Karoo and the Cape Wine Route, as well as enjoy a Game drive in open air 4 x 4, how incredible is that?
Cape Town is not known as one of the most beautiful and exciting cities in the world for nothing, and it's therefore up to you to explore and experience as much of it as possible first hand. Going on an amazing day tip is the perfect way to do just that! And with so many exciting, beautiful and unique options located less than 2 hours from Cape Town city, there is absolutely no reason why you shouldn't. The Mother City invites you to explore all her hidden gems, beloved local spots and celebrated landmarks, are you ready for your next Cape Town adventure?
---
Looking for help finding affordable places to stay in Cape Town? Browse our selection of accommodation by area, or get in touch today for help with finding the perfect budget-friendly places to stay in Cape Town.