There's no date quite like a Cape Town date, wouldn't you agree? Whether you're going on a nerve-induced first date, ultra-romantic Valentine's Day date or a super special let's-just-celebrate our relationship date, there's just something special about getting to do it in one of the most beautiful and exciting cities in the world.
Home to a variety of truly spectacular landscapes, iconic landmarks, trendy hangouts, fun and thrill-induced adventure destinations and cherished hidden gems, you really do have your pick of the very best date destinations, activities and adventures when planning your ultimate fun date in the Mother City. But just in case you need a few extra ideas, here are 15 fun date ideas in Cape Town you should definitely try out:
Date Ideas in Cape Town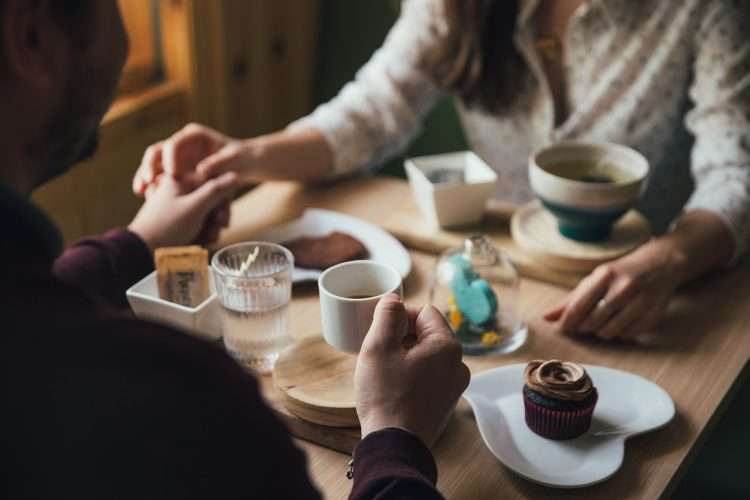 1. Go for a fun adventure filled Cape Town hike!
View this post on Instagram
You know what they say, those that sweat together stay together, well they might not say that, but we certainly do. And going hiking on one of Cape Town's warm summer days will definitely ensure you do a whole lot of sweating, but in the very best way! Besides being a super fun activity date, going hiking in the beautiful Mother City allows you to truly discover and explore some of her best destinations and most spectacular landscapes. Plus, many of Cape Town's beloved hiking trails are also known as some of the very best sunset and sunrise spots. Lions Head, Table Mountain, Kloof Nek, The Pipetrack and Signal Hill, just to mention a few. What are you waiting for? Take to the Cape Town trials and enjoy a fun-filled adventure date you're bound to never forget!
2. Go SUPP the seven seas, or just the Atlantic Ocean in this case!
View this post on Instagram
From hiking to SUPPing, Cape Town is without a doubt the mecca of adventure filled activity dates! Let's be honest, going SUPPing (Stand Up Paddle Boarding) is definitely one ocean adventure that deserves to be at the top of anyone's Cape Town bucket list, and now it can be at the top of your fun-date-idea-list too! While SUPPing might seem rather daunting at first, one of the benefits of doing a fun activity like this for a date is that even if neither of you are any good at it, at least it will be filled with tons of laughs and never-to-be-forgotten moments. And those really are the BEST kind of dates!
3. Go kayaking with the ultimate Cape Town cool kids, the African Penguins
View this post on Instagram
Home to the coolest kids on the ocean block, the ever-charming, always-adorable African Penguins, Cape Town affords you the epic opportunity of enjoying a really cool experiences with them, like kayaking. And turning this into a super fun date idea allows you to experience something truly bucket-worthy with your significant other, how special is that? Boulders Beach in Simonstown is home to one of 2 penguin-viewing sites in the Western Cape that allows you to get up close and personal with these tuxedo cuties. And it is also here where you can enjoy a thrilling kayak ride with the one you love AND adorable African Penguins by your side!
4. Cycle Sea Point Promenade & sightsee your way through!
Sea Point Promenade is loved by locals and tourists alike for its beautiful setting, range of fun activities and vibrant atmosphere, and there really is no reason why it shouldn't be the destination of your next fun-filled date in Cape Town. Plus, the fact that the Sea Point Promenade is jam-packed with so many fun and exciting things to do and see makes it the perfect place for a spontaneous make-it-up-as-we-go-along Cape Town date. Sounds pretty cool don't you think?
---
---
5. Romantic beach walk + yummy ice-cream = unbeatable date combination!
View this post on Instagram
Cape Town is home to some of the most magnificent beaches in the entire world, who wouldn't want to go strolling along the shore, hand-in-hand with the one you love? But do you know what will make it even better? Enjoying a delicious ice-cream while you do it! Because who doesn't love a good beach walk and soft-serve combo? While you might be taking it back to your teenager years, there's nothing wrong with being 'young and in love' at any age!
6. A thrilling Signal Hill paragliding adventure
View this post on Instagram
Nothing bonds people together quite like experiencing something truly daunting, exhilarating and daring all at the same time. There's something pretty special about experiencing something new together for the very first time and going paragliding off the edge of Signal Hill is definitely one of those epic experiences. Grab your partner in crime, take a deep breath and an epic leap of faith, because this is going to be one incredible Cape Town date neither of you will ever forget! But if you're in the mood for something truly special, why not giving our exciting Cape Town Paragliding Tour a try!
7. Learn to surf the cool Cape Town waves!
View this post on Instagram
Learning to surf when in Cape Town is not only a right-of-passage, but one of the best activity dates when in the Mother City. Plus, it promises to be filled with tons of fun, and maybe even a little falling, all the way through. But that's what makes it fun right? Besides being a fun Cape Town date idea, learning to surf also allows you to experience some of the Mother City's most beautiful beaches and cherished local surfing spots in the most authentic way. Muizenberg's Surfer's Corner is however a top surfing pick amongst both locals and tourists alike.
8. Date night fun at First Thursdays
View this post on Instagram
Who ever said an authentic Cape Town experience immersing yourself in the thriving and up-and-coming Mother City art scene on the vibrant streets of Cape Town's inner city can't be fun? Sounds pretty epic doesn't it! Grab your partner in crime and do something a little different on your next date-night adventure by experiencing every arty and exciting second of what Cape Town's First Thursdays have to offer. The inner city also boasts some of the trendiest restaurants and coolest hangouts in Cape Town, so it promises to be a jam-packed night out exploring the street of the Mother City.
9. Learn to cook, because cooking can be tons of fun too!
View this post on Instagram
While going for dinner is a time-honoured date night classic, learning to cook is so much more fun and exciting! Because who wants to sit by and watch it happen when you can actually be the one's making it happen, well, so to speak! Going for a fun cooking class with your significant other also gives you the perfect opportunity to show off some of your skills in the kitchen, or maybe even discover a talent you never knew you had. And even if you're not quite as skilled, this fun Cape Town date idea promises to be filled with tons of laughs along the way. What are you waiting for, it's time to cook up a storm AND enjoy your delicious creation too!
10. Enjoy an ocean water bike adventure with the one you love
View this post on Instagram
This is one awesome date experience that is about as unique as Cape Town itself, plus, it's SUPER fun too! While most might think biking is only meant for the road, Cape Town is flipping the script once again and surprising us all with the ultimate water biking ocean adventure. And yes, this is every bit as cool as it sounds! Thereby making our 2-hour guided Cape Town Water Bike Tour an unforgettable adventure and a truly unique fun date idea in Cape Town.
11. Watch a Watch a movie under the Cape Town stars at the Galileo Open Air Cinema
View this post on Instagram
Whether you're 15, 55 or 85, dinner and a movie is, and will always be a timeless and enjoyable date night classic. But the Mother City just wouldn't be the Mother City if she didn't add her own special touch of sugar, spice and something romantic and nice to the experience. And an open-air movie under the beautiful Cape Town starry lit night sky is exactly that! Galileo Open Air Cinema takes movie date-night to the next level and offers the perfect romantic night out for you and your special someone.
---
---
12. Go snorkelling with Cape Fur Seals
View this post on Instagram
Nobody wants a third wheel on their date right, but when that third wheel is one of Cape Town's most playful ocean mammals, you DEFINITELY do! Going snorkelling with Cape Fur Seals is one underwater Cape Town adventure that's every bit as exciting and fun as it sounds and is bound to put a big smile on your loved one's face. The famous Duiker Island, also known as Seal Island, in Hout Bay is home to thousands of Cape Fur Seals and the perfect destination for your next fun day out exploring Cape Town. These adorable ocean beings are also known to be very interactive with divers and only too eager to show off all their tricks and twirls, making this experience incredible fun and truly one of a kind.
13. Go on a Spier Wine Farm Vineyard Segway Tour
View this post on Instagram
How does exploring the beautiful Spier Wine Estate on a two-wheeled, self-balancing, battery powered personal transporter sound? Pretty cool right! Going on a Spier Segway Tour is not only a super unique way to explore one of the Stellenbosch Winelands' most popular wine farms, but a really FUN one too! And while it might seem a little out there at first, the more you think about taking a cool breezy lap around the farm and gliding through the vineyards exploring everything this beautiful destination has to offer, the cooler it sounds right? Two Segways coming right up!
---
---
14. Attend a Kirstenbosch Summer Sunset Concert
View this post on Instagram
Summer time in the Mother City means concert time, and what a glorious time it is indeed! And now it can be your next fun Cape Town date activity too! Summer marks the time for a range of local & international acts to hit the Kirstenbosch stage, and you're invited to enjoy every incredible second of it while lounging on the lush lawns of Kirstenbosch. Time to grab a picnic blanket, a picnic basket & some lekker local goodies and enjoy some of the best South African music in the shade of Table Mountain with the one you love by your side.
15. Enjoy an Earth Hour dinner at Hotel Verde
View this post on Instagram
This incredible Cape Town experience not only invites you to enjoy a sensational dining experience but contribute to an amazing cause at the same time, saving our planet earth! Every Wednesday Hotel Verde, Cape Town Airport hosts an Earth Hour dinner where they support the global movement started by the World Wildlife Fund (WWF) to educate people on the energy challenges that we face. All non-critical equipment and lights are therefore switched off for the entire dinner service, allowing you to enjoy a specially selected menu by eco-friendly candle light and solar jars. How cool is that! This is one super special dining experience that is every bit as rewarding, fun and unique as it is delicious!
So, what are you waiting for, it's date time in Cape Town and what a fun and memorable time it promises to be! From thrilling adventures, fun activities, delicious dining experiences and a couple of Cape Town firsts, there really is something for everyone to make it an unforgettable day or night out in the Mother City.
---
Cape Town date ideas don't get better than this! If you're looking for ideas on places to stay for a romantic getaway in Cape Town? Check out our list of the best romantic accommodation in Cape Town and start planning the ultimate couple's weekend now! You can also contact us if you would like to learn more about the accommodation options on offer in the city or tour activities to indulging while in town.
We'd also love to hear from you – what is your best romantic place to go on a date in Cape Town? Share your tips and ideas below and let us know!