Looking for a nice place to stay in while visiting Cape Town? Luckily, the Mother City offers a wide range of accommodation options to choose from including luxury Cape Town villas, spacious apartments, hotels, etc. The good news is that there are classy villas with top class amenities and luxurious apartments that people can actually afford. Let's take a look at some of the best Cape Town villas and apartments where you can spend your holidays and save some cash.
1 The Verge Aparthotel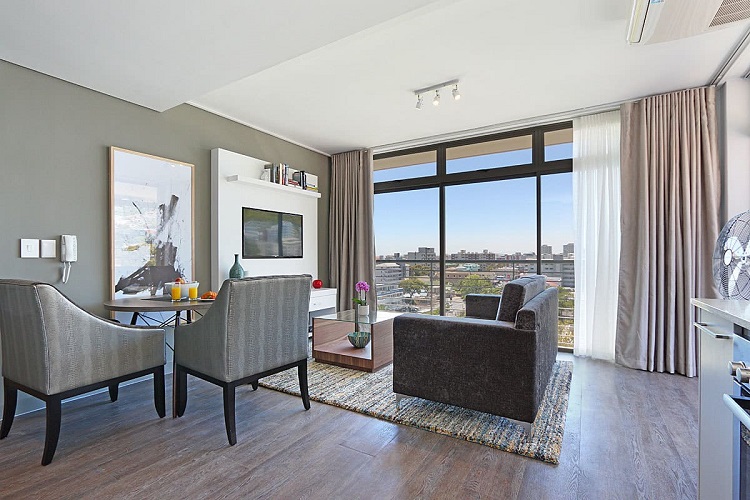 The Verge Aparthotel is located in the center of Sea Point in Cape Town and boasts nicely furnished suites that offer all the conveniences of an average hotel. Expect to find on-site facilities such as free Wi-Fi, keycard access, front desk concierge, security guards, and free parking. What we like about this place is its central location. You will be steps away from the fabulous Sea Point promenade where you can find numerous cocktail bars, restaurants, and coffee shops.
2 Passerelle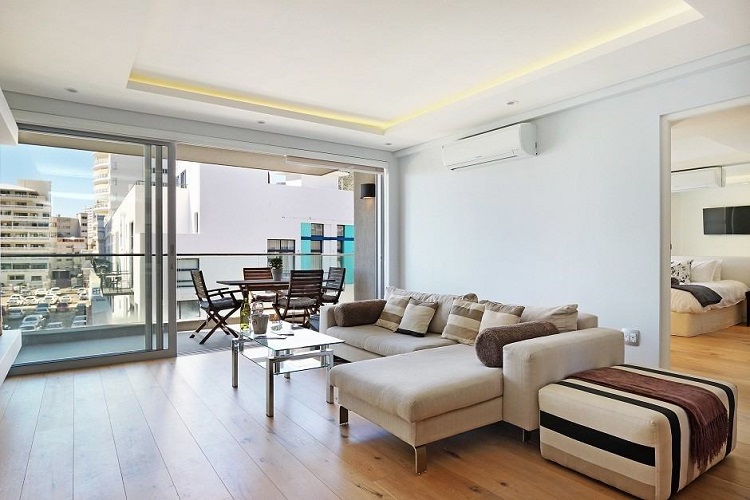 A classy apartment with 3 bathrooms and 2 bedrooms, Passerelle is conveniently located just a short walk from the Sea Point promenade and Pavilion. The apartment has an open plan design with a contemporary kitchen and outdoor dining. It is ideal for travelers on business and vacationers.
3 The Bijoux Aparthotel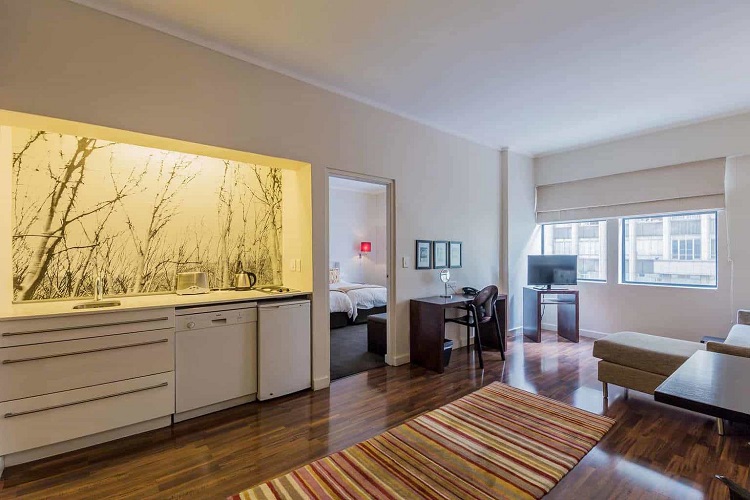 The Bijoux Aparthotel is definitely one of the best places to stay in during your vacation in the Mother City. It is affordable, features 22 studios to choose from, and boasts dining areas and open-plan living. You will also find dozens of high-end facilities on-site such as a communal gym, rooftop swimming pool, and secure parking. It is an ideal destination for all travelers who wish to stay in an apartment, but also want to have the luxury services of a hotel.
4 24 Villa Marina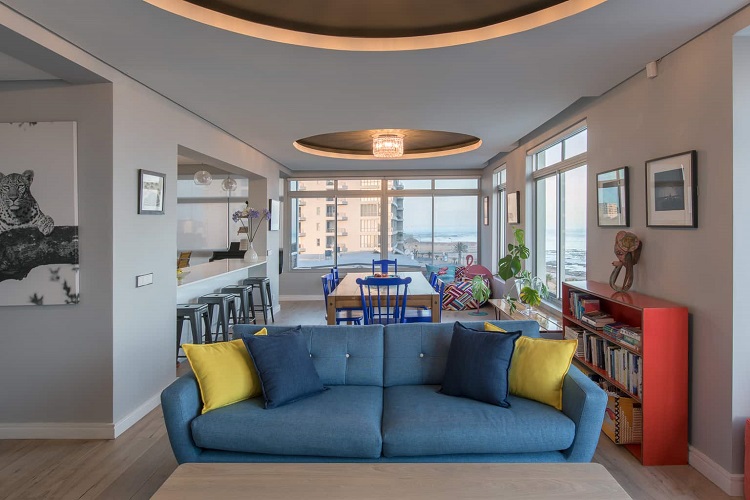 If you are a sucker for sea views, 24 Villa Marina is one of the most popular Cape Town villas that offers spectacular sunset and sea views from the classy 2 bedroom apartment located on the fourth floor. What we like about this apartment is the fact that it's a short walk from V&A Waterfront shopping precinct and minutes away from numerous restaurants and bars.
5 Atlantic Views 404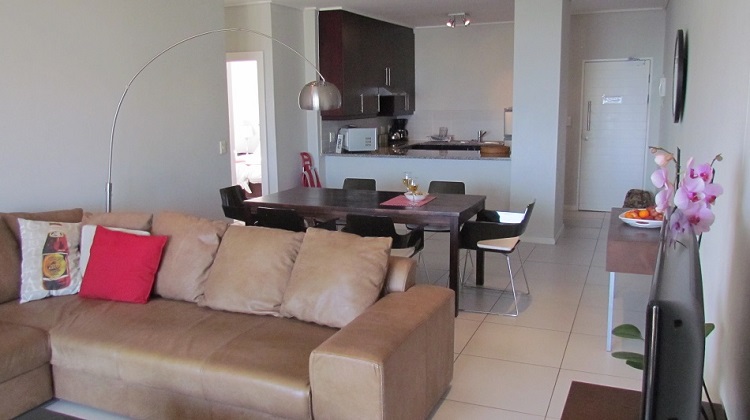 Situated just one block from the famous Sea Point Promenade, Atlantic Views 404 is a modern self-catering apartment with 2 nicely furnished bedrooms and 2 spacious bathrooms. It also boasts amazing Ocean and sunset views from the balcony. You will find a dining table for 6 people and a living area with a lounge inside the apartment, as well as a Plasma TV. Of course, a fully equipped kitchen with all the necessary utensils and a washing machine is provided.
---
---
6 Panacea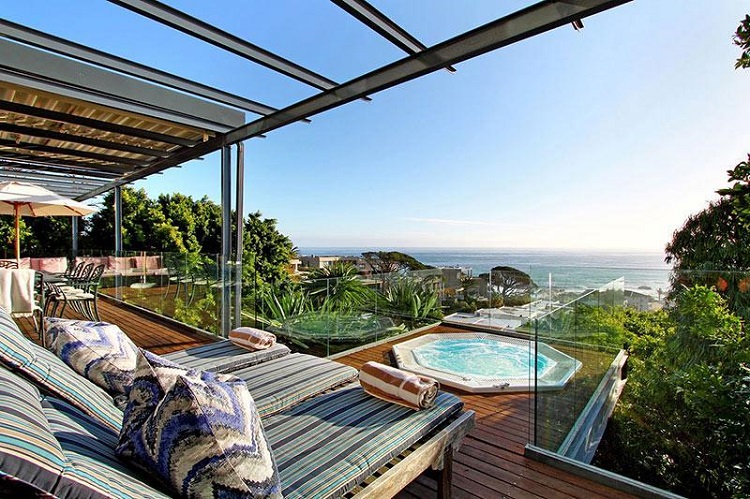 Offering stunning views of the Lion's Head Mountain and the Atlantic Ocean, Panacea is one of those Cape Town villas that have everything both in terms of comfort and size. There is an open plan lounge and a dining room, as well as a Jacuzzi. The nicely decorated kitchen can fit 10 people for dinner and is fully equipped with all the top class utensils including a dryer, dishwasher, and a washing machine. There are four bedrooms and the accommodation is located minutes away from the Camps Bay beachfront. Some of the amenities inside the apartment include a wood fireplace, air conditioning, Wi-Fi, and an alarm system.
7 Beta Villa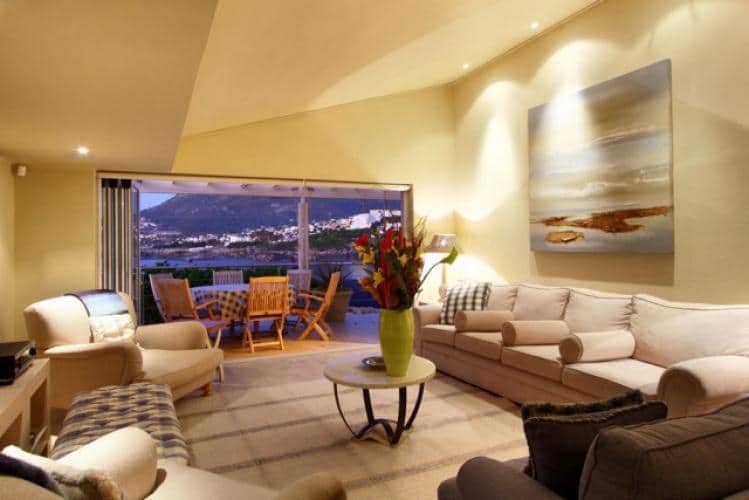 Located just a few steps from the Bakoven Beach in Cape Town, Beta Villa is also just a short walk away from trendy restaurants in the Camps Bay area. We really like how this amazing villa is decorated with plenty of light wood and wall-to-wall carpeting. There is a communal play area on-site with several swings, which makes it a perfect place for families with children on vacation. This four-bedroom villa also boasts underfloor heating, but unfortunately, no Wi-Fi is provided.
8 100 Geneva Drive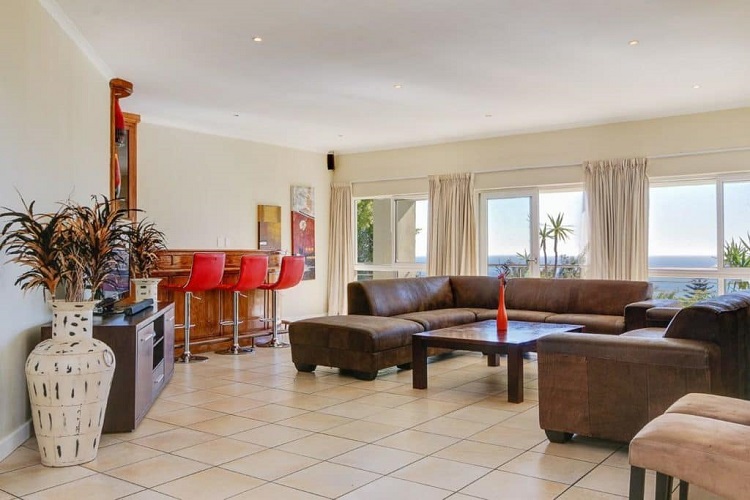 There are two levels in this Cape Town villa. On the upper level, there is a large open plan lounge together with a kitchen area and a dining room. There are also two en-suite bedrooms. The lower level of the 100 Geneva Drive boasts only accommodation with four en-suite bedrooms and large glass sliding doors.
9  Apostle's Edge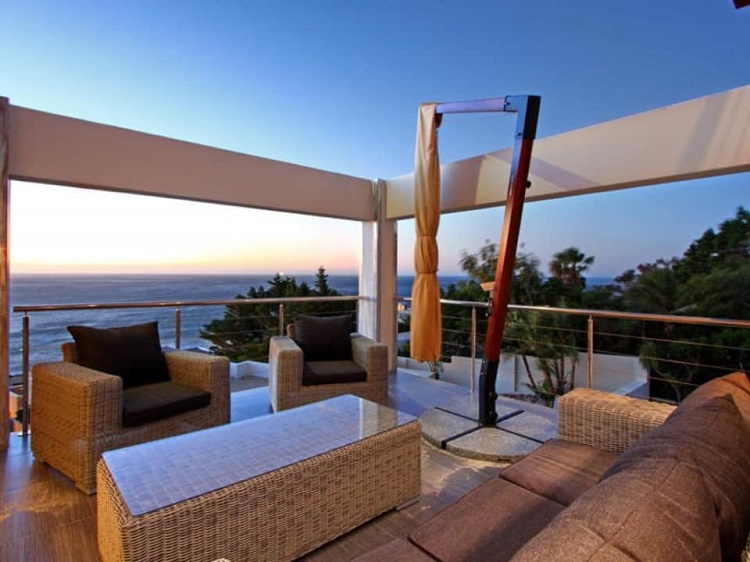 Offering ample parking for guests and 6 bedrooms, Apostle's Edge is located on the mountain's edge of the Camps Bay. There are three levels, and each of these levels offers Spectacular Ocean and mountain views. It is an ideal place for couples on vacation and people who are looking for some privacy. All of the bedrooms are fitted with a king sized bed, air conditioning, and flat-screen TV. In case you wish to take a dip, there is a spacious swimming pool and several sun loungers on-site.
10 The Rocks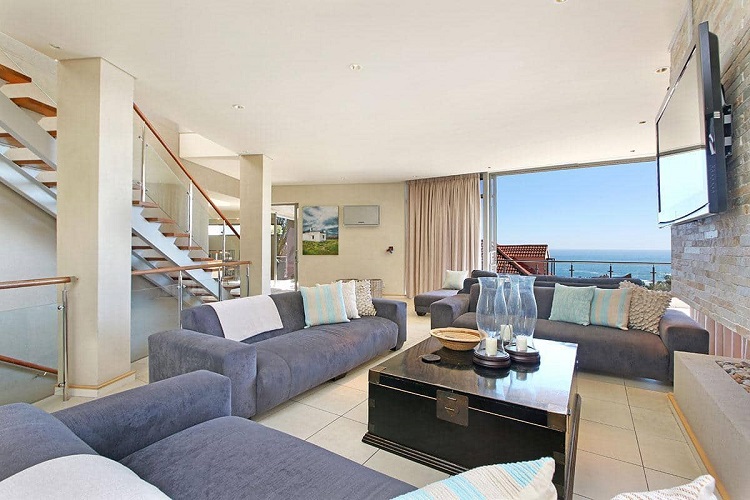 One of the reasons why Cape Town villas are so popular among vacationers is that some of them offer breathtaking views and amenities of 5-star hotels. Well, the Rocks Villa is one of these places with 2 swimming pools, amazing views of the Atlantic Ocean and the mountains, 2 large terraces, satellite Internet connection, and housekeeping. The lounge boasts a fireplace and a dining area, while the en-suite bathroom is fitted with a shower, bath, and even a dressing room.
Looking for help finding luxury Cape Town villas and apartments you can actually afford? Browse our selection of accommodation by area, or get in touch today for help with finding the perfect places to stay in Cape Town.