Planning a holiday is hard enough as it is, but finding places to stay in Cape Town that won't break the bank will certainly make it easier. In this guide, we showcase some of our affordable apartments, villas, cottages and guest houses that are found across the city.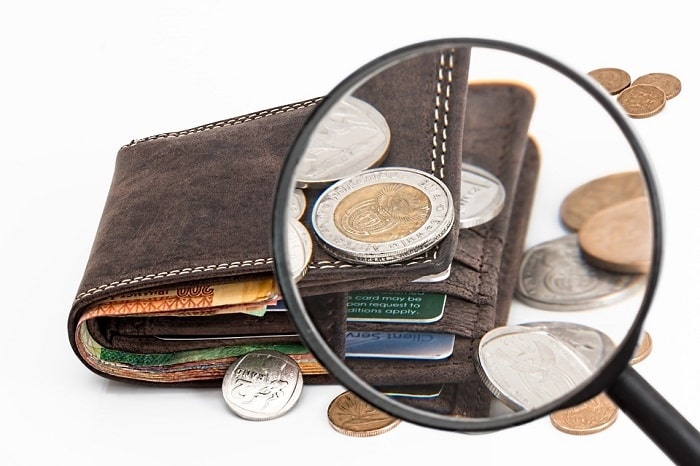 Whether you are seeking an apartment or guest house in popular areas such as Camps Bay or the City Centre, or you are aiming to head out of the main tourist areas to see what lies in store elsewhere in the city, we have you covered with some of the most affordable places to stay in Cape Town.
Budget-Friendly Places to Stay in Cape Town
In no particular order, here are our top picks for budget-friendly places to stay in Cape Town…
1/ Once in Cape Town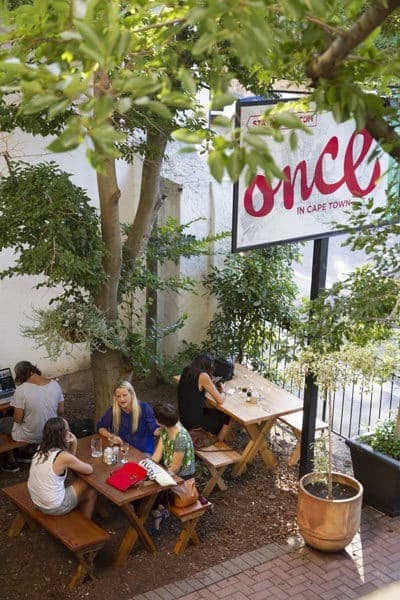 Offering hotel accommodation on trendy Kloof Street in Gardens, Once in Cape Town is ideal for work, holiday and any other type of trip you are planning. Highlights here include breakfast on the Go from Yours Truly café, free fast internet, access to a self catering kitchen and 24 hour reception. In the area, you will find a shopping centre (Lifestyles on Kloof), along with the Labia Theatre, Gardens Shopping Centre, Long Street and many other attractions.
2/ African Dreams Guest House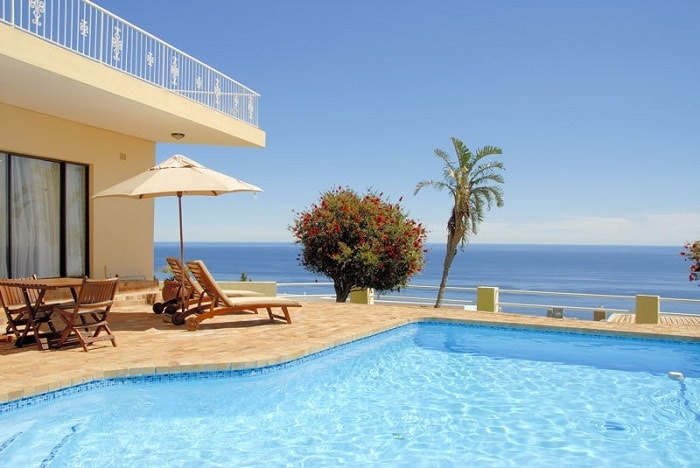 Situated in Camps Bay, offering ocean views, stylish decor, a swimming pool, luxurious guest rooms fitted with satellite TV, mini bars, coffee and tea facilities safes and hairdryers, and kitchenettes in some rooms, African Dreams is a guest house that is ideal for holidays in Cape Town. Highlights include breakfasts served on the terrace, along with world-class service an an enviable location near the beaches and bars of Camps Bay.
3/ The Verge – Classic One Bedroom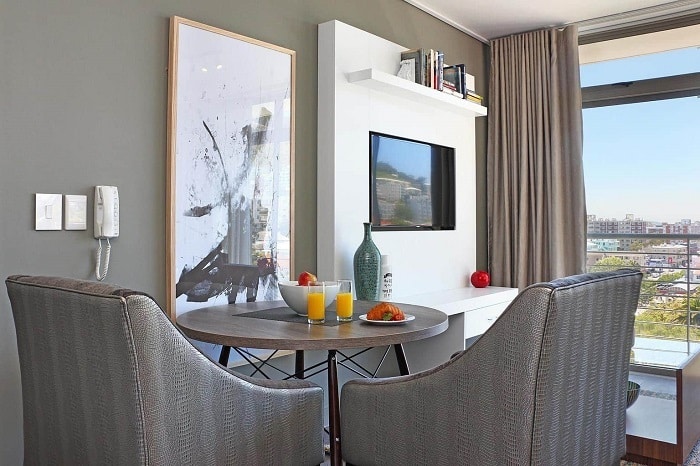 Conveniently located in Sea Point, just minutes away from the Cape CBD and Cape Town International Convention Centre, The Verge Classic One Bedroom unit offers urban living at its finest. This aparthotel fuses the luxury of a fully serviced hotel with the flexibility and freedom of a self catered apartment. Within the one bedroom units you will find a living area, a fully equipped kitchen,a modern bathroom with shower plus satellite TV, hair dryer and washing machine.
4/ 55 Loader Street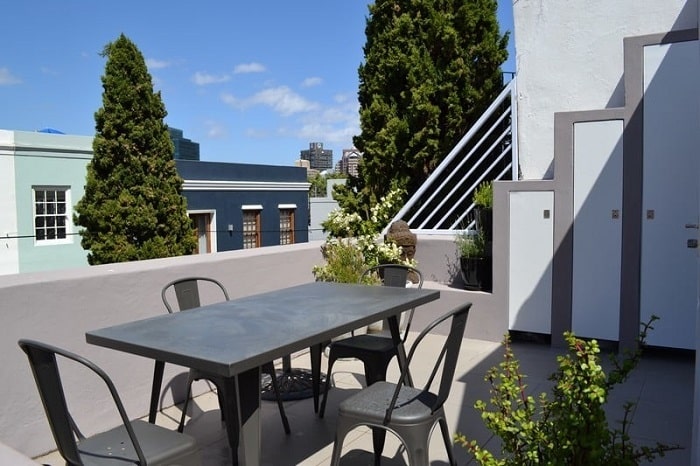 Central and modern, 55 Loader Street is a cottage that is located in the trendy De Waterkant area, just minutes from the Cape City Centre. Fully equipped for self catering, the cottage boasts 2 bedrooms, a balcony overlooking the city, open plan ground floor kitchen and dining room with free-standing wood burning stove and piano, free WiFi and the perfect location in the heart of the village.
5/ 110 Waterkant Street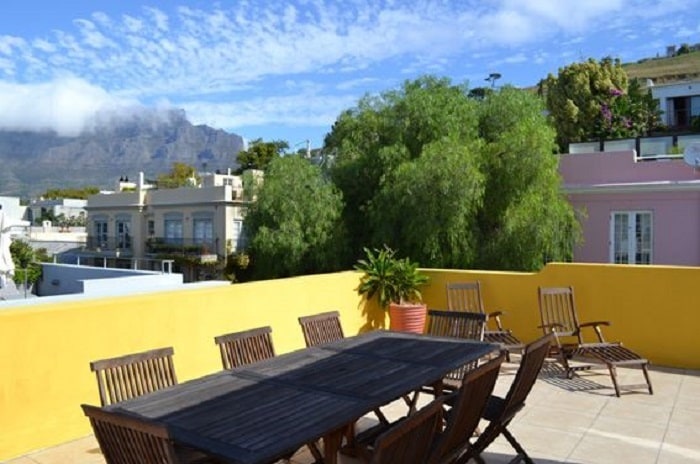 Also in De Waterkant village, 110 Waterkant Street is a modern cottage that has 3 bedrooms, 2 of which are en-suite, along with open plan air-conditioned living, dining and kitchen area boasting painted wooden floors and a glass ceiling, roof deck with views of Table Mountain and the village, satellite TV, air-conditioning, free WiFi, BBQ, wall safe and much, much more.
6/ Bellevue Cottage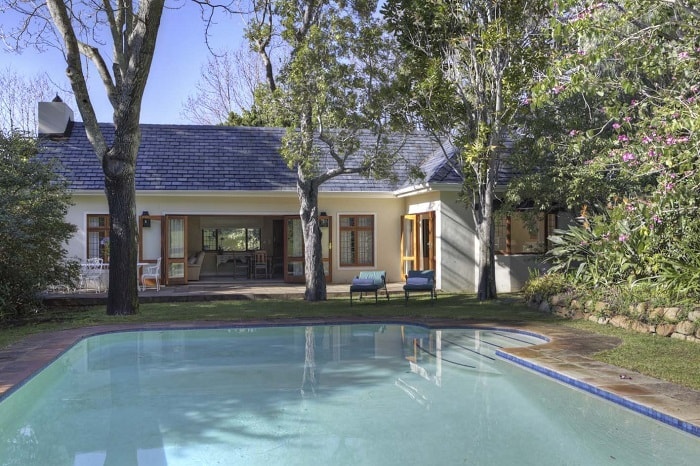 Situated in the leafy surrounds of Upper Constantia, Bellevue Cottage is a luxurious 4-star self catering cottage of set on a 4-hectare garden with rolling lawns and ancient oak trees. Offering plenty of privacy, this cottage has a private entrance and driveway with ample parking, along with a swimming pool, garden, WiFi, satellite TV, fully equipped kitchen and 1 bedroom. This cottage is ideal for couples or single travellers.
7/ Constantia Cottages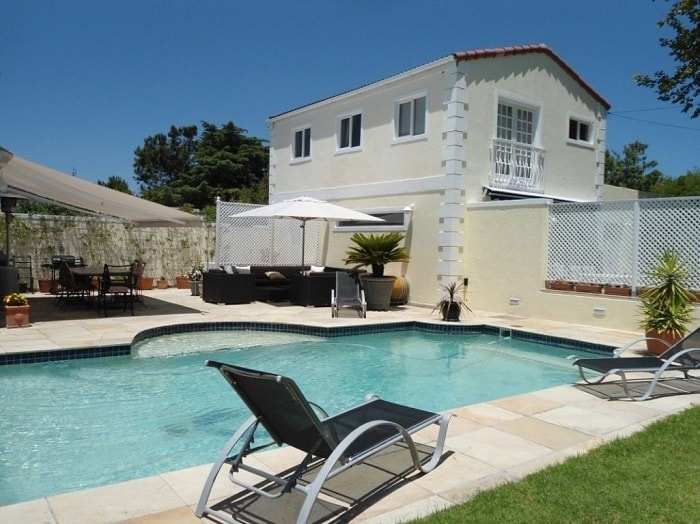 Also in Constantia, Constantia Cottages offers guest house living at its best. These cottages include the comfortable Junior-Suite Pinotage, the luxury Cottage Shiraz, the double storey Cottage Cabernet with its own lawn and BBQ area, and the cosy Cottage Chardonnay that opens out onto a private patio. Highlights include a shared pool and patio along with satellite-TV and access to internet via ADSL.
8/ 1002 Blouberg Heights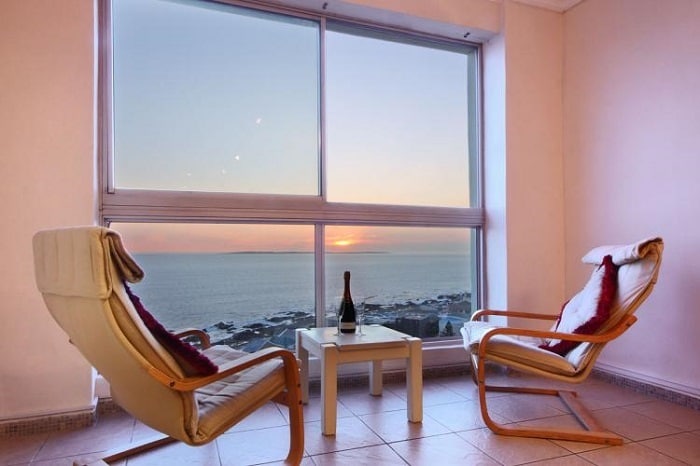 Situated in Blouberg, overlooking the ocean with views spanning as far as Robben Island, 1002 Blouberg Heights is ideal for affordable breaks. With 1 bedroom, along with a host of features that include secure parking, a fully equipped kitchen and ocean facing living area that allows you to make the most of the amazing views, this self catering is ideal for singles and couples.
____________________________________________________
Looking for help finding affordable places to stay in Cape Town? Browse our selection of accommodation by area, or get in touch today for help with finding the perfect budget-friendly places to stay in Cape Town.