In Cape Town, wine is culture, and the locals love celebrating every occasion with an exceptional glass of vino in hand. There is no denying the fact that Cape Town is any wine lover's dream come true. Home to the largest, and certainly the most beautiful, wine producing region in Africa, the Western Cape has established itself as a leading wine destination.
Besides the fact that the Cape Winelands is home to some of the most incredible Wine Estates in the world, each offering a range of exceptional wines to choose from. The Mother City boasts a variety of wine bar hotspots that are all right within reach.
Where to Find the Best Wine in Cape Town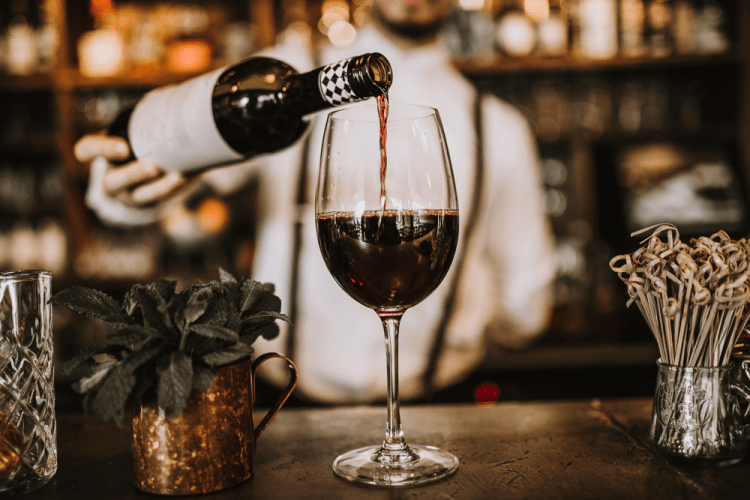 Here are some of the top wine bars where you can find the best wine in Cape Town, no matter what your taste in wine.
1. Publik Wine Bar
View this post on Instagram
Located in the trendy Kloof Nek Road, Publik Wine Bar is one of the most sought-after wine bars in the Mother City. Thus, it's one of the top places to find the best wine in Cape Town. Boasting an abundance of wine, ranging from local and organic to sophisticated and top tier, there is something for every wine lover to savour and enjoy.
However, the coolest thing about this trendy Cape Town wine bar is their love and celebration of local South African wines. In addition to their unique selection of local South African wines, you can always expect to try something new and exciting on the local wine scene. A visit to Publik Wine Bar a real authentic wine adventure in every way!
2. Open Wine
View this post on Instagram
Located in the heart of the Mother City, near the vibrant and colourful neighbourhood of Bo-Kaap, Open Wine is a top spot to find some of the best wine in Cape Town. Described as a 'Taste Pair Shop', Open Wine's mission is to introduce Capetonians and global wine lovers to a new way of experiencing the local South African world of wine. It's truly a one-stop wine spot!
Divided into three main sections, the bar, lounge and cellar, this hotspot offers something for every wine lover at heart. Whether you're looking to enjoy a unique wine tasting or glass of vino after work, perfectly pair your glass of wine with a freshly prepared and conscientiously paired meal or simply looking to purchase some exception local wine, it is the perfect place to do it.
3. Frogitt and Vonkel
View this post on Instagram
While Frogitt and Vonkel might be the new kid on the wine bar block, only opening their doors in 2018, it certainly didn't take long to establish itself as a major Cape Town wine bar contender. The newly opened bustling Bree Street spot has fast become one of the trendiest places to find the best wine in Cape Town.
Offering guests an exciting extension in the form of a specialist bar, Frogitt and Vonkel is the perfect inner-city spot to enjoy after-work drinks or the perfect wine date night. It boasts an impressive wine list with over 30 local and international wines, all of which can be enjoyed by the bottle or glass.
4. Tamboers Winkel
View this post on Instagram
If you're looking for the full local Cape Town wine experience, Tamboers Winkel is one wine bar that deserves to be at the top of your wine list. Located just off the vibrant Kloof Street, this wine bar hidden gem has become a real fan-favourite amongst locals and keen wine travellers at heart. Offering guests a wide selection of more than 40 wines, It'll surely steal any wine lover's heart.
---
---
5. Proof Wine Bar
View this post on Instagram

Proof Wine Bar has brought something truly unique to the Cape Town wine scene by being South Africa's first crowd-funded wine bar. This authentic wine bar started out with the dream of bringing the diversity of the local wine estates into the heart of Somerset West by injecting life (and wine) into the after-hours of the beautiful Winelands town.
Today, Proof has established itself as an intimate and unique wine and craft beer bar and a beloved local spot. Offering unusual varieties, cocktails and tasty tapas, it is most certainly well-worth a visit.
6. Bascule Whiskey & Wine Bar
View this post on Instagram

One of the top spots to find some of the best wine in Cape Town is the sophisticated Bascule Whiskey and Wine Bar. Located right on the water's edge in the vibrant V&A Waterfront, Bascule is the perfect place to sit back, relax and savour some exceptional wine and tapas.
Boasting a truly impressive wine list with a range of incredible wines to enjoy by the bottle or glass, it's a great place to indulge in Cape Town's wine culture while soaking up the spectacular waterfront view.
7. La Boheme Wine Bar
View this post on Instagram

La Boheme is a popular Sea Point wine bar that offers Atlantic Seaboard locals a taste of the country's best wine. With a focus on showcasing some of the best wines the Cape Winelands has to offer, La Boheme offers wine lovers an exceptional variety of wines mostly from Stellenbosch and Franschhoek.
The wine bar features a few sparkling wines and champagnes in its impressive line-up. It also has plenty of by-the-glass options as well as some easy drinking quaffers for lazy lunches.
---
---
8. The Piano Bar
View this post on Instagram

Located in the hip Cape Town neighbourhood of De Waterkant, the Piano Bar is widely known as a cool social music lounge that offers guests a soulful atmosphere, exciting bar-style menu and unique boutique wines. The wine list is divided into playful sections with lively bubbles, graceful whites, organic wines, smooth reds and whites by the glass.
With such an exceptional variety, there is no reason why the Piano Bar shouldn't be on your Cape Town wine hot list. Paired with incredible live music, it guarantees a truly authentic and memorable experience.
9. Montegray & Independents
View this post on Instagram

With a name that is every bit as unique as the setting itself, this authentic Cape Town wine bar should be on every wine lover's bucket-list. The name comes from two elements – Montegray is the single vineyard wine range offering from the creative winemakers at Bartinney Wine & Champagne Bar, while Independents refers to a selection of winemakers whose wines are available for tasting in the bar on a rotating basis.
Apart from the fact that this beautifully curated wine bar has become one of the most sought-after wine destinations in Cape Town, it's known as one of the most Instagram-worthy wine bar spots in the Mother City. It is situated in the captivating and charming Cape Winelands town of Stellenbosch, making it an incredible wine experience you can't miss out on.
---
---
10. Chalk and Cork
View this post on Instagram

Located in the trendy neighbourhood of Gardens, Chalk and Cork is another sought-after Cape Town wine bar that has wine lovers flocking to its cool location. This two-story wine bar offers visitors a beautiful courtyard and a small but carefully assembled wine list and tapas selection. All of which can enjoyed while soaking up the laid-back vibe and cool and trendy surroundings.
With a wine culture that is both unique and exciting, how can you not want to explore, discover and experience each and every wine bar the Mother City has to offer? Boasting some of the best wine in Cape Town, authentic settings and a vibrant energy that fills the air, exploring Cape Town's thriving and thrilling wine scene will be one incredible adventure you won't soon forget.
---
Get in touch with our team today to start planning your next holiday in Cape Town right now. We offer a wide range of affordable accommodation options and best tours in Cape Town at the best rates.
Want to enjoy a scenic drive through the Cape vineyards and learn more about their history? You can check out our Cape Winelands full day tour and spend your day visiting the various wine estates to enjoy wine tasting, delicious meals and have a good time. Contact us today with any booking related queries you may have, or to learn more about the tours and things you can do during the tours including Cape Winelands Hot Air Ballooning in Cape Town.