Are you ready to experience Cape Town by night? You better be, because it's time to have some real fun!
Cape Town after dark is when the Mother City truly comes alive. It offers locals and travellers an exciting variety of renowned restaurants, trendy rooftops bars, unique eateries, cool hangouts spots, hip dive bars, electric live music venues, and so much more – Cape Town's nightlife has something for everyone to enjoy.
Here are some of the best things to do at night in Cape Town.
Tjing Tjing Rooftop Bar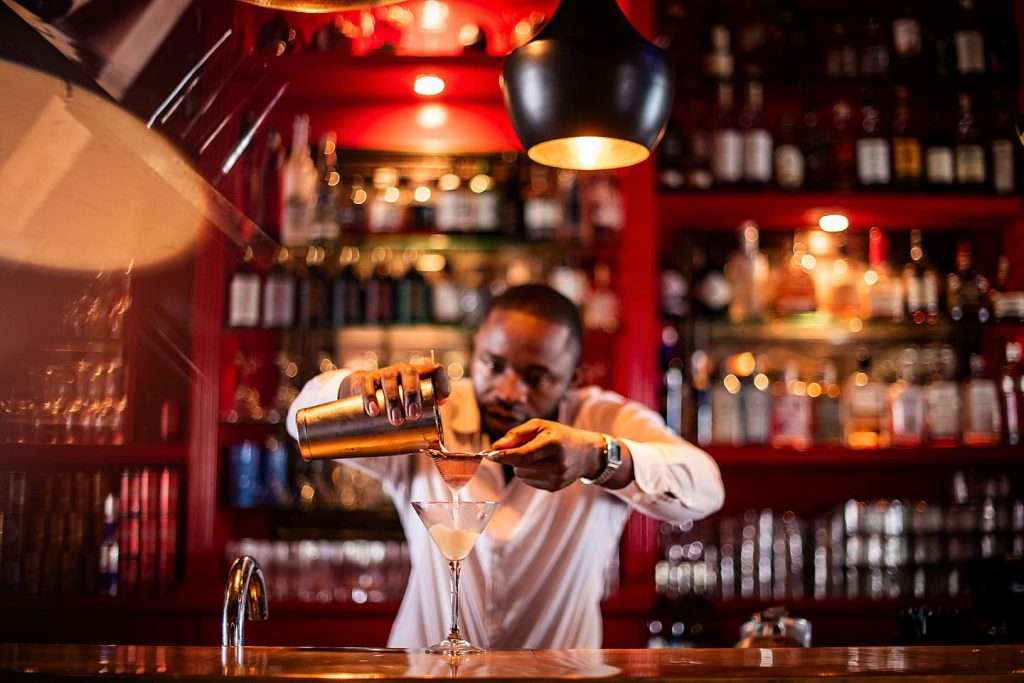 Situated on the top of a historic building on the lively Longmarket Street, going to the famous Tjing Tjing Rooftop Bar is by far one of the top things to do at night in Cape Town.
One of the most unique things about Tjing Tjing House is the fact that it covers three storeys, each one as glorious as the next.
What used to be Dear Me (a pared-down café) has been transformed into Tjing Tjing Torii, a visual odyssey of Harajuku proportions in Cape Town's lively inner-city. Tjing Tjing Torii is known for its sensational Japanese street food and indulgent desserts (among several other things). As you make your way up the stairs, you'll find yourself on the first-floor middle space, dubbed Tjing Tjing Momiji, a minimalist kaiseki restaurant with a bustling lounge.
Ascend two more flights of stairs, and you've officially arrived at the scarlet-red Tjing Tjing Rooftop Bar. The bar opens up to an airy outside rooftop terrace, perfect for lovely summer nights out on the town.
The iconic Tjing Tjing Rooftop Bar is definitely a cocktail den that excels at the classics like an Old Fashioned and Negroni. You can expect a wide selection of bespoke cocktails (including an array of classics by request), Japanese whisky, gin, sake, a large selection of draft and bottled craft beers, as well as an extensive wine list. Let's not forget Tjing Tjing's very own house wine, made by David & Nadia Wines. Ensuring there is something for everyone to sip, savour, and enjoy.
That's not all! As a surprise to many, the Tjing Tjing Rooftop Bar is well-known for its cool electro-indie beats, which will undoubtedly have you dancing the night away with a signature Tjing Tjing cocktail in hand.
Location: Tjing Tjing Rooftop Bar | 165 Longmarket Street, Cape Town City Centre, Cape Town
The Piano Bar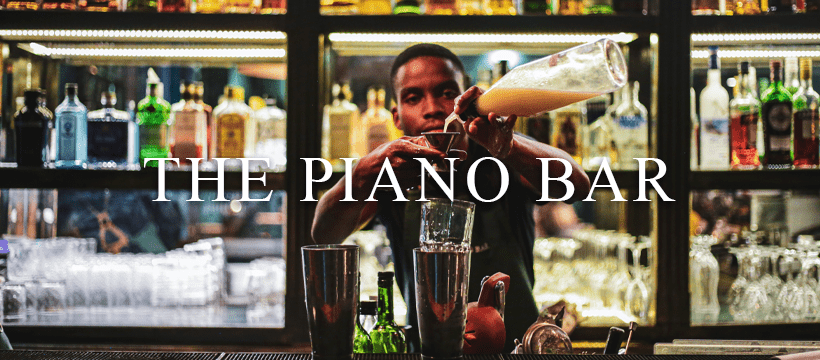 Located at the corner of Jarvis and Napier Street in the trendy De Waterkant District of Cape Town's inner city, the infamous Piano Bar is a trendy New York-inspired music revue bar and eatery serving modern tapas cuisine. In addition to its prime location, The Piano Bar's wraparound terrace boasts spectacular views through De Waterkant village all the way to Devil's Peak. It truly is the ideal spot to chill out over an evening cocktail (or perhaps a few).
Now for the live music! With a baby grand piano, microphones, instrument plug-in points, and premium surround sound through excellent speakers – The Piano Bar is live music at its very best! Boasting an amazing selection of jazz, live funk, soul, and blues every night of the week, you're in for quite a live music treat! Inspired by the swanky Jazz joints of New York City, the Piano Bar has established itself as one of the most sough-after live music spots in Cape Town for tourists and locals alike.
The Piano Bar also boasts a cosy Bar Room where guests can taste their iconic curated cocktails along with a variety of other beverages.
That's not all! This renowned must-visit live music revue bar and eatery is known for their cool laid-back atmosphere and top-quality food and drinks. All of which can be enjoyed to the soulful sounds of exceptional live music acts and a spectacular view of the Mother City.
47 Napier (cnr Jarvis) Street, De Waterkant, Cape Town
The Gin Bar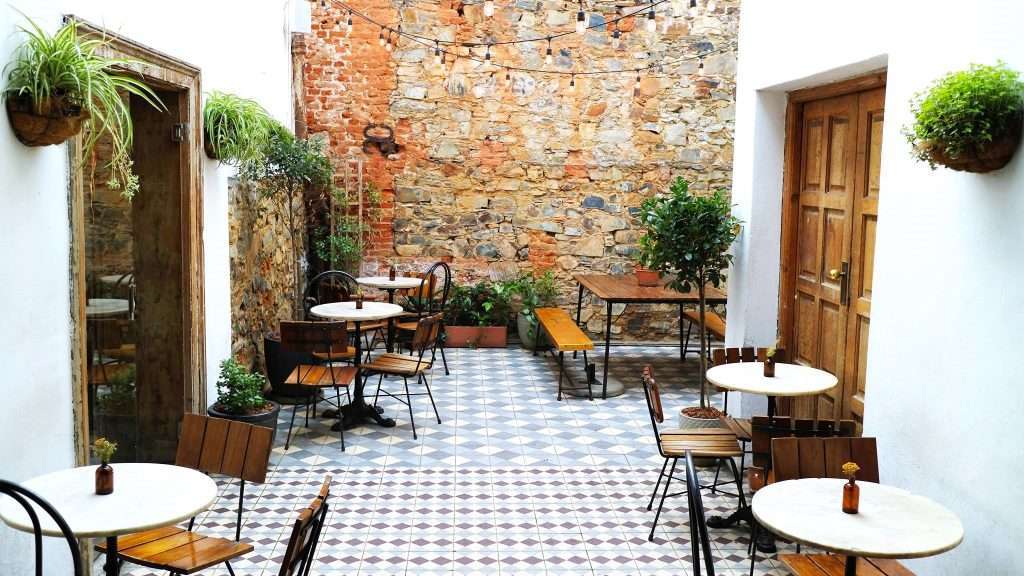 Bring on the GIN! Fondly known by Cape Town locals as the 'secret' Gin Bar, mainly due to its hush-hush, unmarked location hidden behind a cool Chocolate Café, Honest Chocolate, and nestled in a Mediterranean-style secret courtyard – It is an absolute MUST on any night out in Cape Town.
Deemed one of Cape Town's coolest hidden gems, hippest hangouts, and favourite Gin nirvanas, The Gin Bar should be right at the top of your 'Things to do at night in Cape Town' list!
At The Gin Bar, they take their gin seriously, VERY seriously! They pride themselves on making the entire experience all about the star of the show – THE GIN! So, if you're a head-over-heels gin-lover at heart, the iconic Gin Bar is undoubtedly exactly where you should be.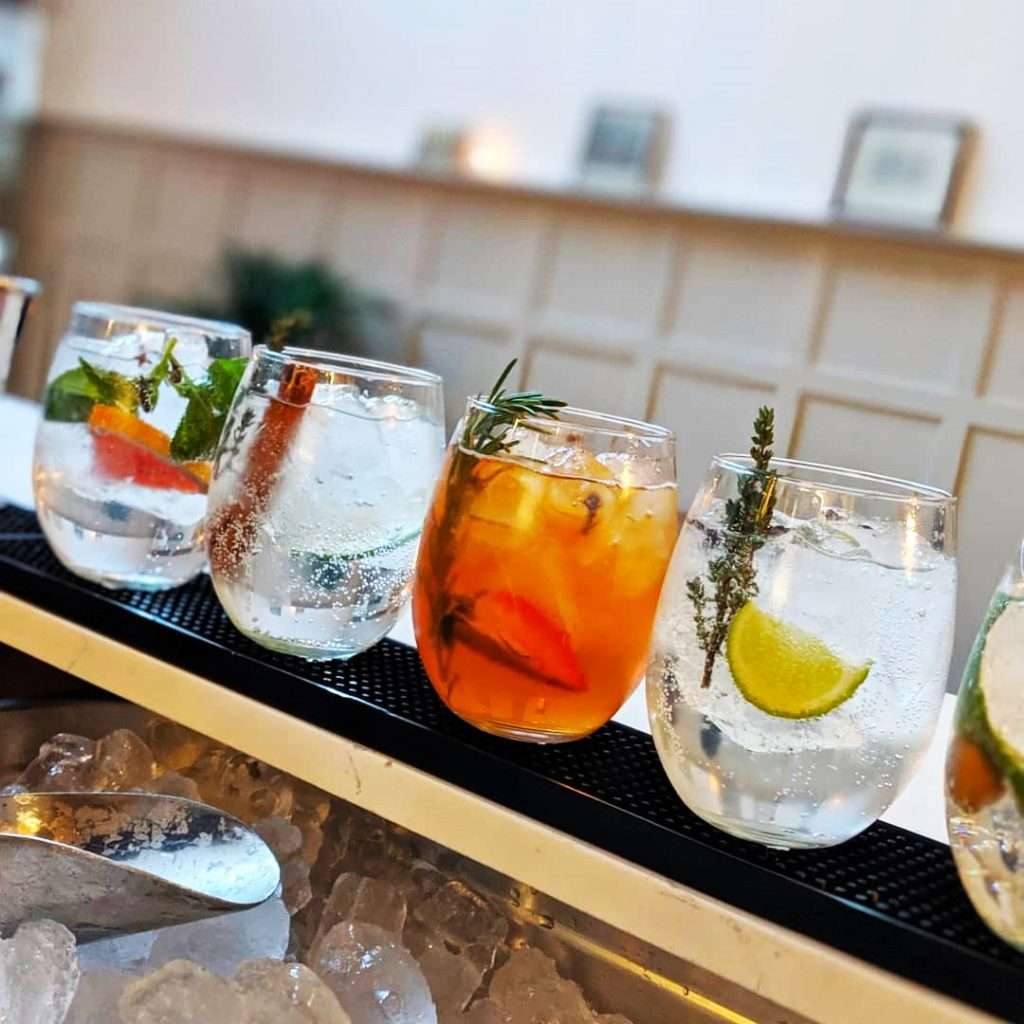 As the name suggests, all the signature cocktails at The Gin Bar contain Gin, well, besides the virgins of course. The menu is concise and favours quality over quantity. When it comes to their much-loved signature cocktails, The Gin Bar cleverly named their classic five cocktails The Head, The Heart, The Hope, The Soul, and The Ambition, all intended to provide their drinker with as much needed healing for whatever may ail them.
If you're not much of a gin lover, no problem! They also offer a selection of amazing classic cocktails to choose from – ensuring there is something for everyone to enjoy.
**Interesting fact: Did you know that the Gin Bar was one of the first bars in the Mother City to dedicate itself to all things gin? Thereby making it the true OG of the Cape Town gin scene. It is also one of the country's only true speak-easy bars.
Location: The Gin Bar | Enter through Honest Chocolate Café – 64a Wale Street, Cape Town
Theatrical dining experience at StarDust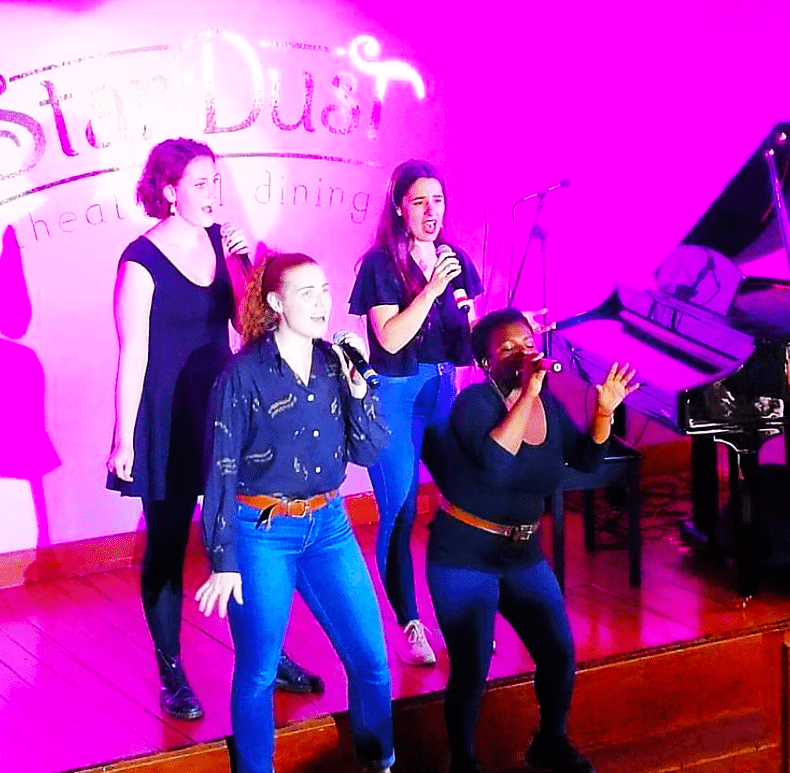 If you're looking for something different, yet equally thrilling, thing to do at night in Cape Town, enjoying a night of fabulous theatrical dining at StarDust is perfect for you and your crew.
The trendy Cape Town neighbourhood of Woodstock is home to this one-of-a-kind theatrical restaurant – StarDust! With amazing, get-up-on-your-feet, can't resist the beat musical and theatrical performances by profoundly talented young local performers, dancers, and singers, paired with an array of sensational Mediterranean dishes, and a lively atmosphere – You are in for the mother of all treats at StarDust Theatrical Dining! Oh, did we mention that these remarkable musical and theatrical performers double as your waiters too? How incredibly cool is that?
What makes this already enjoyable, vibrant, and wildly entertaining experience even more fun, is the fact that absolutely everyone in attendance is encouraged to join in on the lively festivities – including the dancing & singing! So, don't be shy, sing your heart out, get moving and grooving, and most of all – have an absolute BLAST!
Location: StarDust Theatrical Dining | 118 Sir Lowry Road, Woodstock, Cape Town
Go to SurfaRosa Dive Bar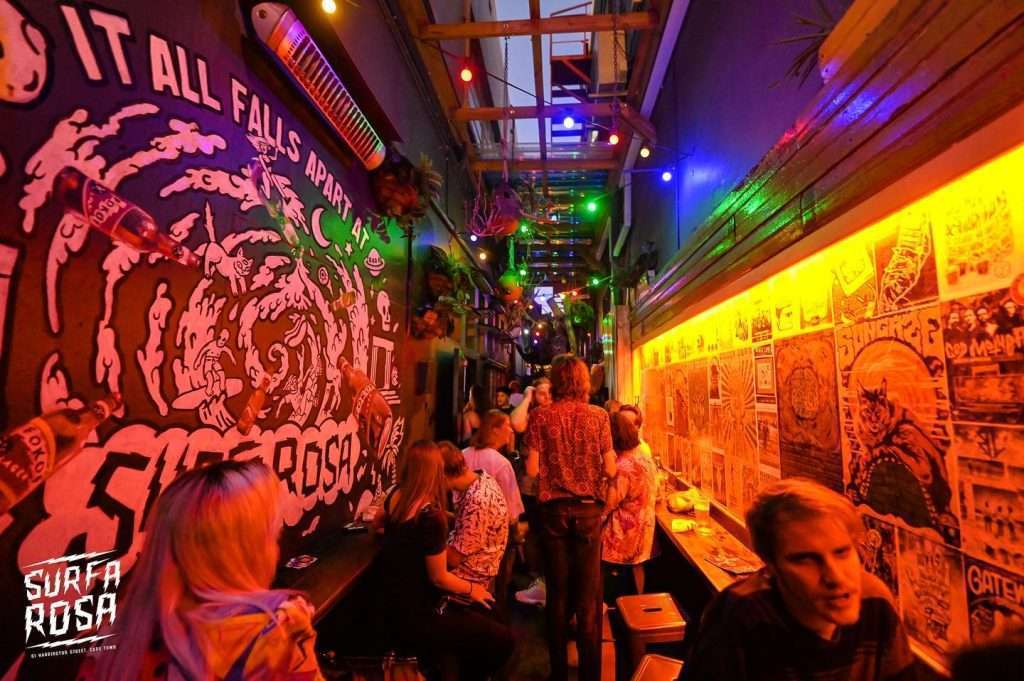 Named the 19th BEST dive bar in the world as rated by Big 7 Travel, SurfaRosa is an edgy dive bar with subliminal punk and surf influences. To take it to the next level, SurfaRosa is also the only bar of its kind in Cape Town – Undoubtedly making it one of the best places to go and things to do at night in Cape Town.
Known for its cool rustic interiors, street-side edge, a lekker laid-back vibe, quirky bar staff, ice-cold beers on tap, viby music, and an all-for-one-and-one-for-all everyone is welcoming atmosphere, SurfaRosa is everything you could ever want in a Dive Bar and more. It's no surprise this hip Mother City hangout is a real fan-favourite among locals and tourists alike.
Located on the cool East City Precinct Harrington Street, a visit to SurfaRosa is an absolute must if you're looking to enjoy an amazing night out in the lively Mother City.
Location: SurfaRosa | 61a Harrington Street, District Six, Cape Town
Beerhouse | Long Street | Tygervalley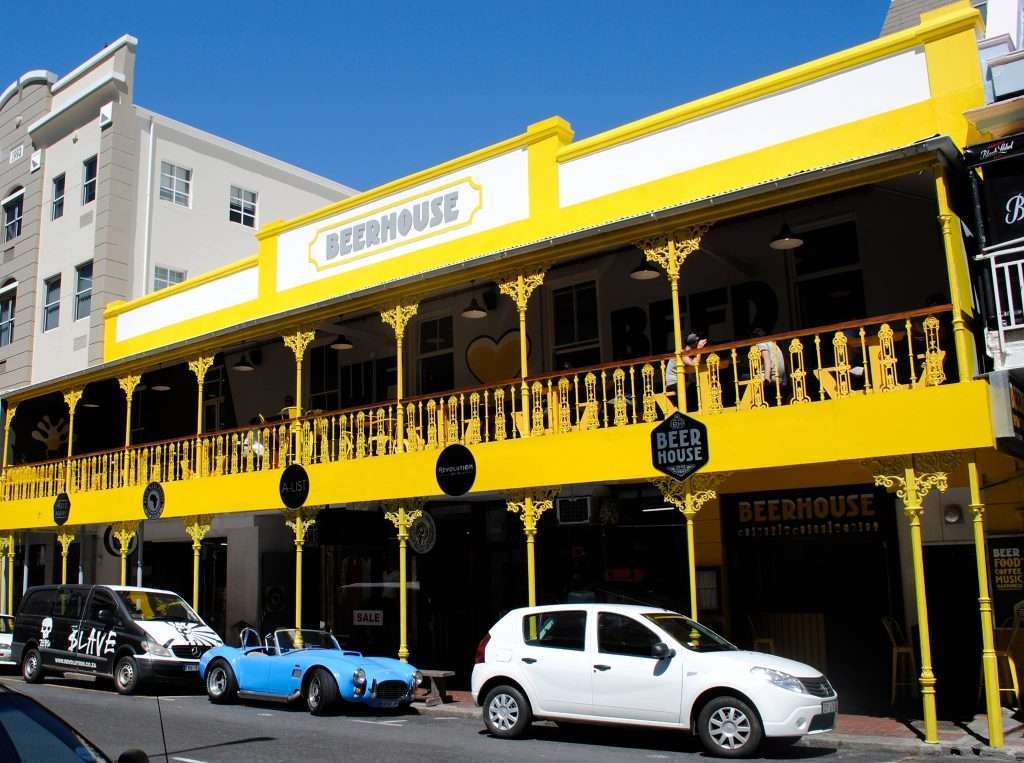 If beer and craft beer is your jam, Beerhouse is exactly where you should be at! Beerhouse prides itself on being the flagship Beer Revolution brand and is committed to making yellow the new colour of beer in South Africa – if that's not dedication to the craft beer cause, we're not sure what is!
Beerhouse boasts a cool contemporary beer hall with 25 taps and their legendary '99 Bottles of beer on the wall' of the best local and international beer. With that much beer to choose from, you sure are in for a grand ol' time. In addition to their abundance of beer, Beerhouse also offers fellow beer enthusiasts down-right delicious food options crafted by an internationally experienced kitchen team specifically to complement their large beer variety.
All of Beerhouse's beers are served by the most knowledgeable and passionate staff in the industry. So you know these guys know their beers through and through – not only ensuring you get the very best there is to offer, but exactly what your beer-loving heart desires!
One of the best things about Beerhouse is the fact that they pride themselves on being a hub for all things beer and strive to incubate and uphold the true ideals of craft all while giving local micro-breweries the chance to strut their stuff and show both the local and international beer crowd just what they're made of! Because local is lekker, and we LOVE it, and so does Beerhouse!
Location: Beerhouse on Long: 223 Long Street, Cape Town CBD | Beerhouse Tygervalley: 14 Mispel Road, Belville, Cape Town
Café Roux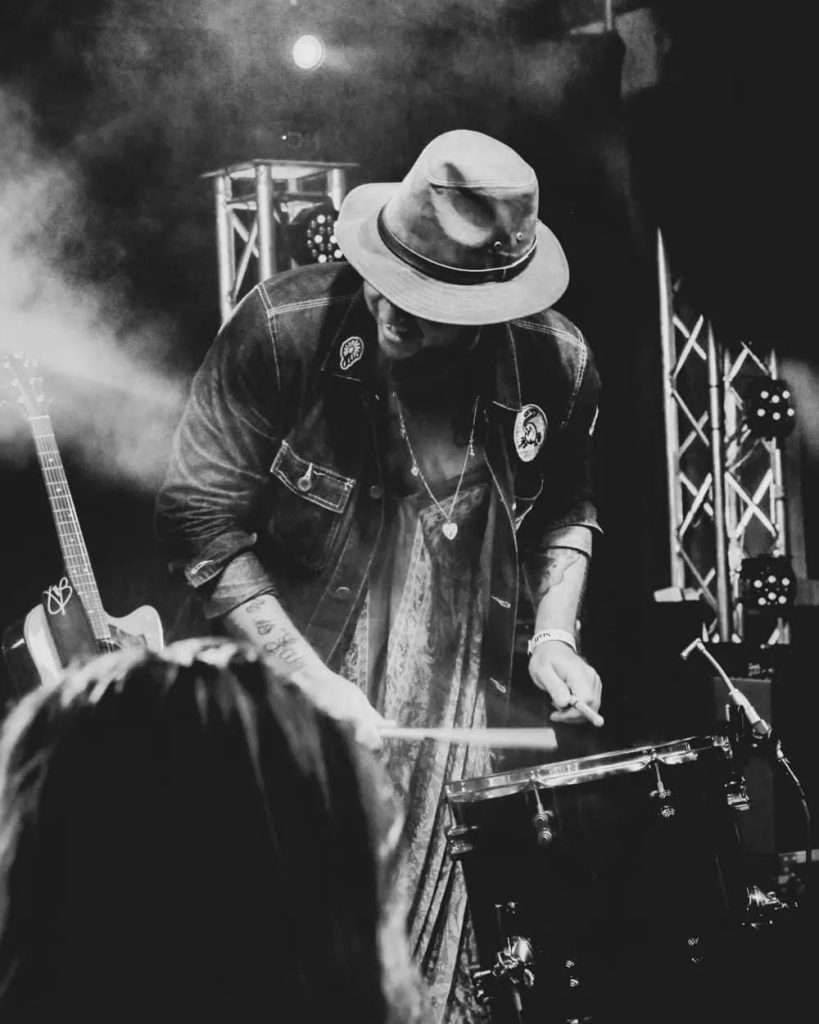 Live music time! Café Roux, located in the popular Noordhoek Farm Village below Chapman's Peak, is the hub of the South Peninsula community. What began as a small family affair has grown into one of the country's most loved live music venues, showcasing some of SA's top musical and comedy acts.
While it might be more urban chic and stylish than the chilled out Noordhoek spot, it boasts all the same cool vibes and incredible live music performances than its counterpart. The fact that this top Cape Town live music venue welcomes every genre of music with open arms, means there's something for every live music lover to enjoy. Whether you're a fan of folk, acoustic or blues, or prefer something a bit more poppy, jazzy or somewhere in between, there's something for you too.
In addition to hosting the best of SA live music, Café Roux also offers live comedy performances – giving you the very best of both. That's not all! Alongside their live music and comedy performances, they also screen a variety of films and inspiring talks – Ensuring there's something for everyone. Undoubtedly making Café Roux one of the top things to do at night in Cape Town.
Planet Bar at Mount Nelson Hotel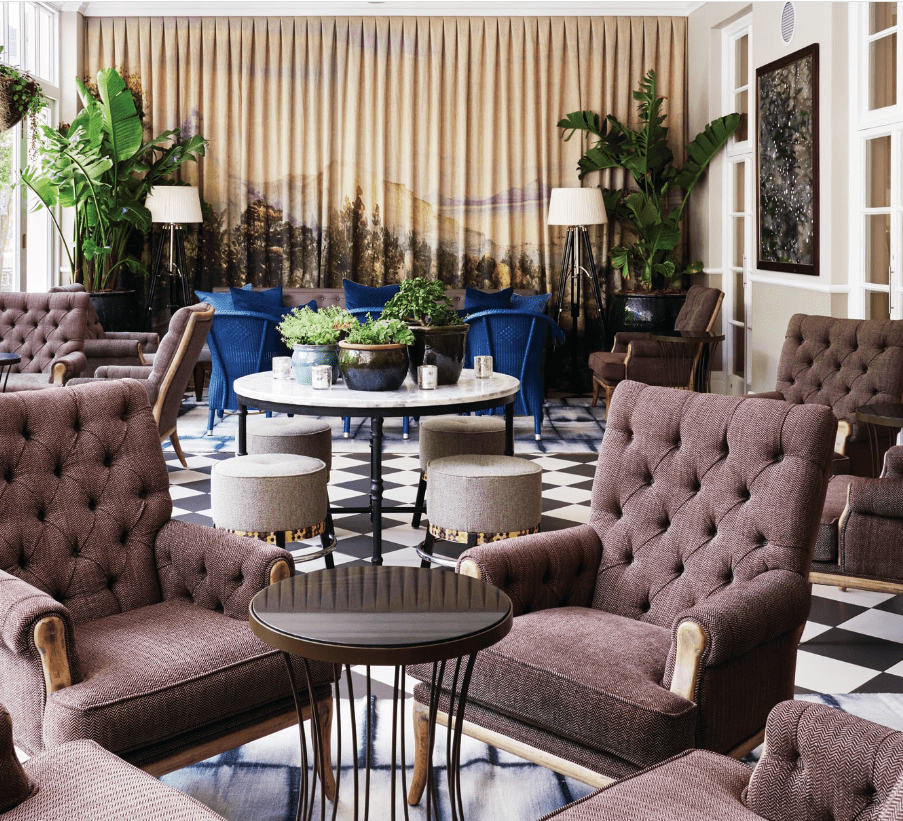 A gloriously decadent champagne bar at the luxury Mount Nelson Hotel, Planet Bar is undoubtedly one of the hottest bars in Cape Town. Offering guests an exceptional selection of champagnes and premium wines, along with an inventive, thrilling, and regularly changing cocktail menu – There is something for absolutely everyone to sip, savour, and enjoy at the marvellous Mount Nelson Planet Bar.
The Planet Bar boasts a beautifully opulent interior space, featuring rich, lavish tapestry of velvet, leather, and satin. This stunning space opens up out on to the breathtaking garden terraces of the hotel, showcasing some of the most sensational views.
Location: Mount Nelson Hotel, 76, Orange Street, Cape Town
Karaoke!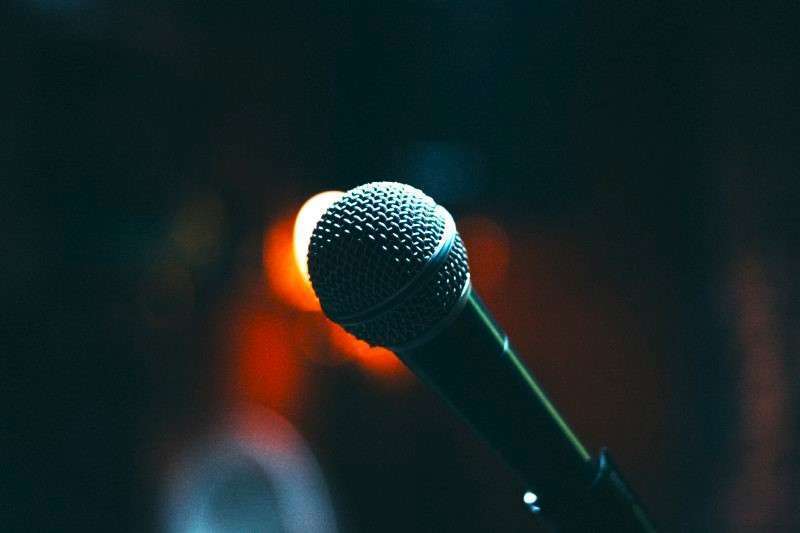 Ladies and gentlemen, the time has come to sing your heart out to your all-time favourite classic karaoke tunes! If you're keen to do something slightly different but oh so FUN on an epic night out in Cape Town, a night of karaoke is right up your alley.
Let's be honest, everybody LOVES karaoke – and those who claim they don't, just need a little incentive.
The best thing, or rather things, about karaoke is just how freeing and down-right enjoyable it is. It's not about how perfectly you hit the notes, in fact, you have full permission to completely mess up the words, botch up the melody, and sing in your own made-up key (we all do it anyway). It's about letting go, having a blast and of course a lot of laughs (and perhaps even a bit of liquid courage to calm the stage fright). It really is just about having TONS of fun & relishing in every single moment of it!
Here are some top karaoke spots in Cape Town:
Planet Sports Bar Bellville
Mitchell's Waterfront Brewery
Boogie Bar
The Armchair Theatre
The Swerve Pub and Grill
Casa do Mar
Pint & Pelican
Dizzys Restaurant & Pub
Golden Oldies Sports Bar
Brass Bell Restaurant & Bar
Walala Wasala Restaurant and Sports Bar
Kennedy's On Long & The Dubliner
The 2 Eves
Franky's Diner
Hank's Olde Irish Whiskey Bar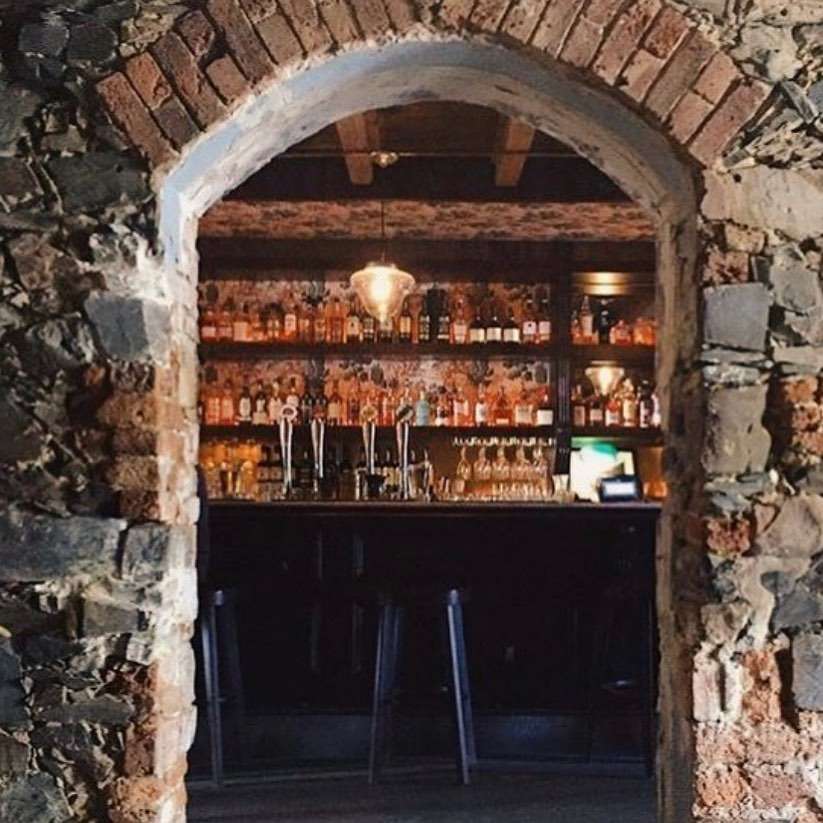 Whiskey enthusiasts, this one is for you! Hank's Olde Irish is one of Cape Town's leading whiskey bars welcoming whiskey lovers from all walk of life. With its uber cool blend of Tom Waits quirkiness, old English pub character, historical stone walls, long mahogany bar and moody golden lighting, Hank's is sure to create just the right mood for an unforgettable whiskey experience.
Located in both the inner city's trendy Bree Street and Stellenbosch, Hank's boasts an extensive whiskey selection from around the world. In addition to world-class whiskey, you can find a usual array of Scotch, Irish and Japanese whiskies, bourbons, and blends. Apart from being a world-class whiskey wonder, Hank's has pretty much any drink you can imagine, ensuring there's something for everyone to enjoy.
Location: 110 Bree St, Cape Town City Centre, Cape Town
Life Grand Café Waterfront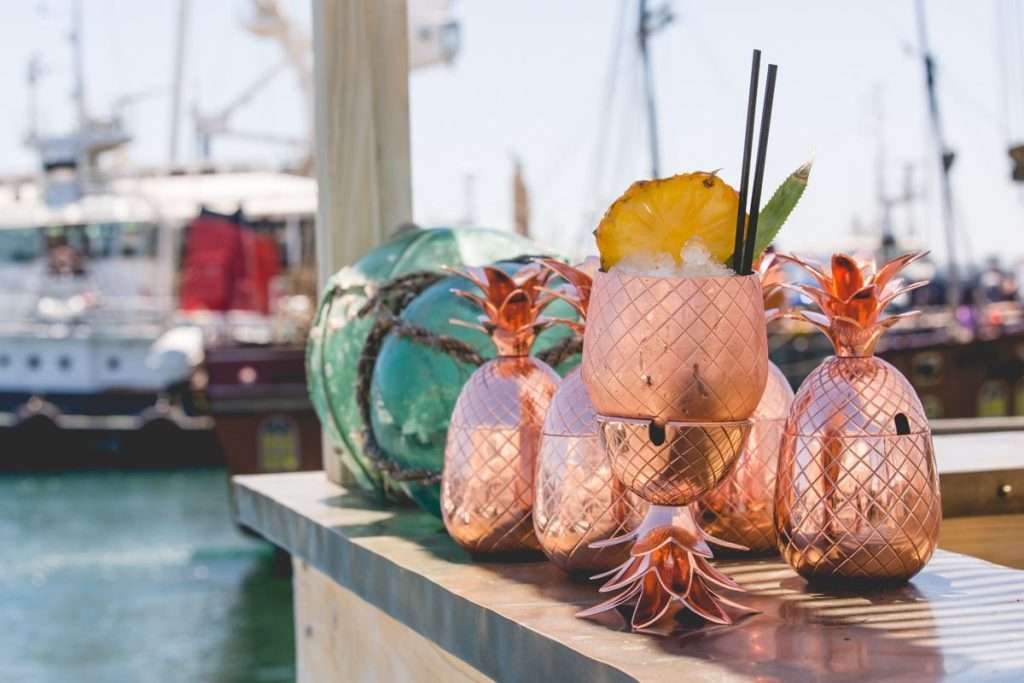 Life Grand Café is one of the coolest beachy hotspots in town. If you're in the mood to celebrate in true opulence and style – this is EXACTLY where you need to be for an unforgettable day and night out in Cape Town.
Boasting a stunning chic setting, prime location, beautiful backdrop, and spectacular waterfront views, the vibrant Life Grand Café has fast become one of the most sought-after inner-city spots to see and be seen.
From finely and meticulously crafted cocktails, premium wines, sensational bubbly, an amazing selection of drinks, and inspired culinary creations, to a lavish laid-back vibe, lively atmosphere, electric energy, and music that will get you on your feet in seconds, dancing the glorious night away – The Life Grand Café Waterfront is the ultimate Cape Town hotspot and viby beach escape.
Location: Life Grand Café Waterfront | 2 Pierhead Road, V&A Waterfront, Cape Town
Belly of the Beast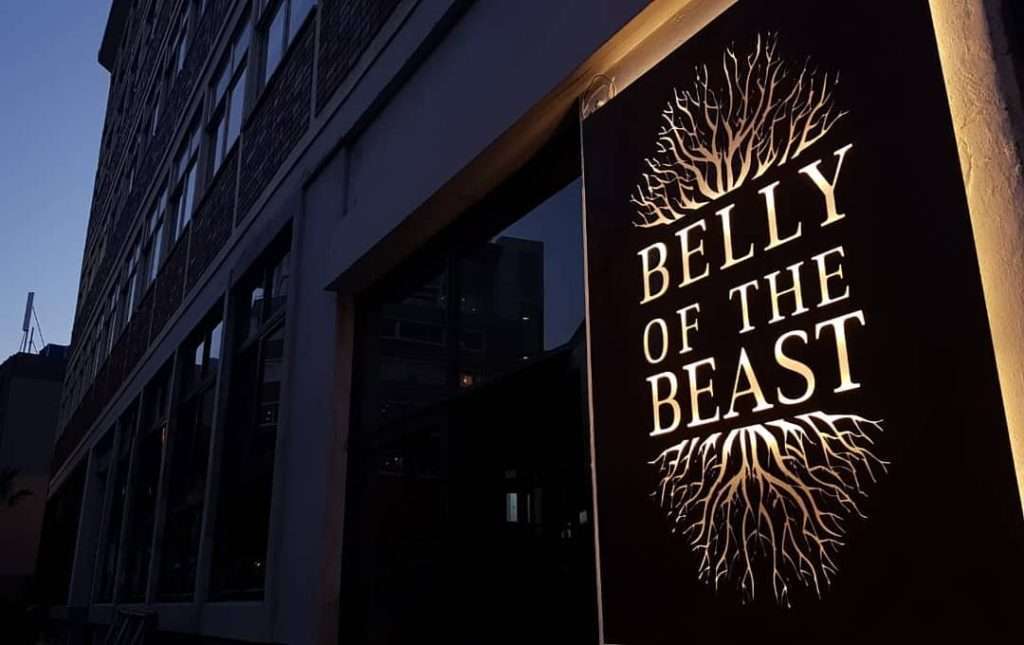 Belly of the Beast is one of the top restaurants in Cape Town for local foodies and avid food lovers from around the world. This foodie hotspot is all about pushing the boundaries of creativity when it comes to its unique culinary creations. It's an online-bookings-only fine-dining restaurant headed up by Chef Neil Swart and Anouchka Horn.
In their pursuit of unhindered culinary creativity, they have created a culinary Cape Town gem that boasts bold in-depth flavours served in a more personal dining atmosphere. This industrio-mod eatery only caters for a maximum of 20 guests per service, and offers a more personalized, unique, and intimate dining experience. There are no menu options or set number of courses at this Harrington Street restaurant, all you do is show up and trust these culinary masterminds to satisfy you with their seasonal fair.
Location: 110 Harrington St, Cape Town City Centre, Cape Town
The Labia Theatre

What's better than enjoying an exciting night out at one of Cape Town's most prestigious theatres – The renowned Labia Theatre?!
The Labia Theatre is the oldest Independent Art-Repertory Cinema in South Africa, showcasing the best off-circuit, independent movies, foreign films, documentaries, classics, and other alternative as well as art circuit films. This makes the famous Labia Theatre the epitome of old-school cinema at its very best and any old-school movie buff's dream come true.
Even if you're not much of an old-school / classic cinema lover, you'll undoubtedly fall head-over heels in love with the iconic Labia Theatre and everything it has to offer.
Besides its original and authentic theatre experience, the Labia Theatre Cinema boasts a cosy coffee bar which offers home-made delicacies, a chocolate bar serving sweets, chocolates and popcorn, an outside garden terrace as well as a fully licensed bar to keep visitors and guests entertained throughout the night. In fact, the Labia Theatre is the only cinema where you can sit back, relax, and sip on a drink from the bar all while watching a classic movie screening. This Undoubtedly makes a visit to the Labia Theatre one of the top things to do on a cold day in Cape Town. In fact, this incredible and unique cinema experience can be enjoyed right throughout the year.
**Important note: The Labia Theatre is in full compliance with all COVID-19 government safety regulations and guidelines and have put numerous safety measures in place so that you can relax and enjoy the big screen experience.
Location: The Labia Theatre | 68 Orange Street, Gardens, Cape Town
Cost: All shows are R70 | Student / Fanatics / Seniors / Children: R50
Show times: Subject to the movie
Contact details: 021 424 5927 |

[email protected]

Website: www.thelabia.co.za
Operating hours: Open daily from 11am until the end of the last screening at approximately 11pm
Click here to find out more about the Labia Theatre as well as all the screenings on offer
The Waiting Room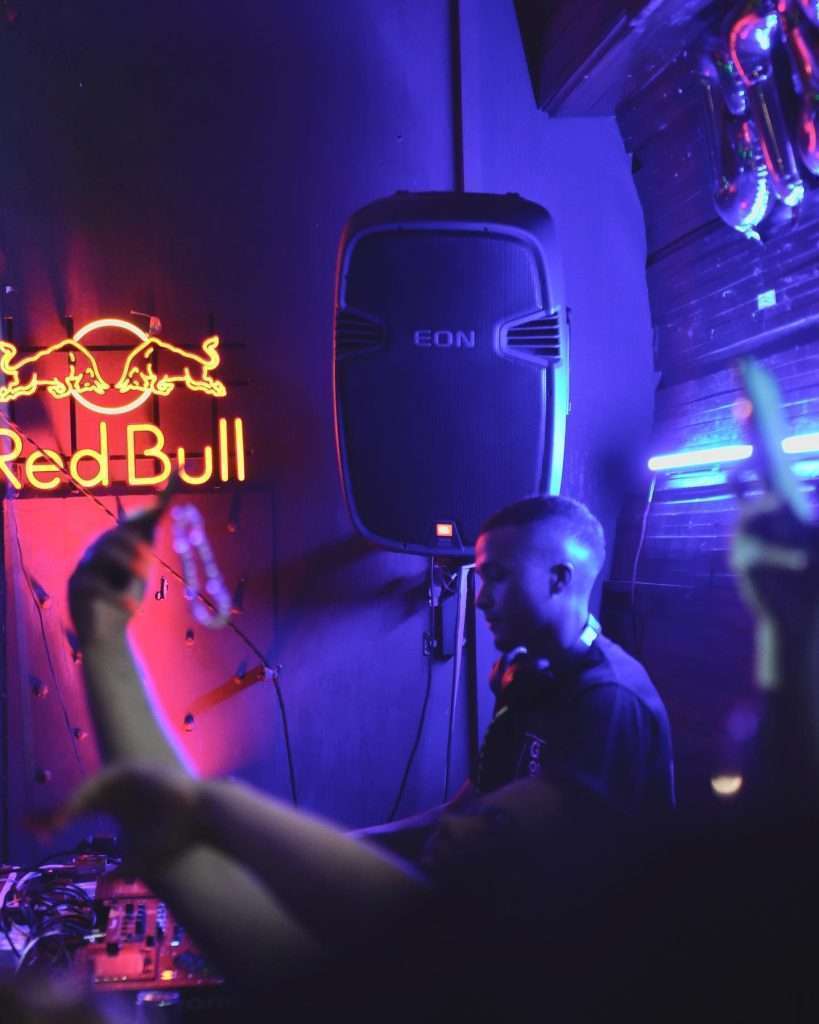 Situated right in the heart of Cape Town's City Bowl, the Waiting Room is an urban-cool hangout spot and one of the best live music venues in Cape Town. Featuring everything from live blues, acoustic, rock, downtempo, funk, and hip hop to anything up-and-coming and popular, the Waiting Room has a live music performance and genre of music for everyone to enjoy.
Besides being one of the coolest spots to enjoy live music in the city, the fact that it is located right in the Long Street action means the Waiting Room has become one of the Mother City's top nightlife spots. You can therefore party the night away on the dancefloor as some of Cape Town's top DJ's keep the vibe alive as soon as the live bands finish. The views from the rooftop terrace are also said to be incredible!
Baxter Theatre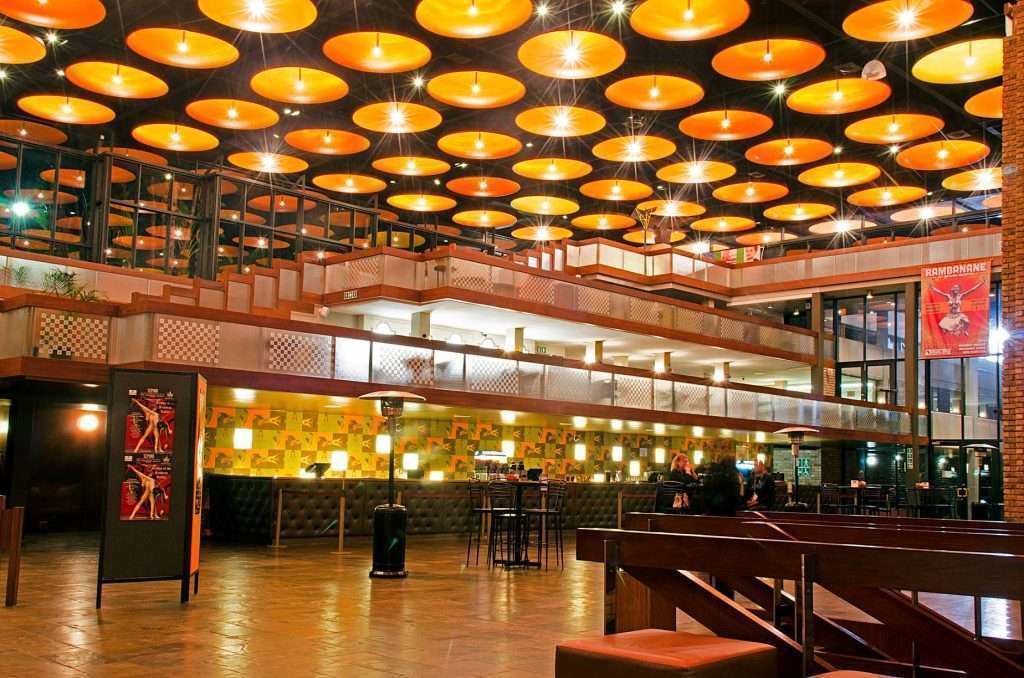 Hosting award-winning productions throughout its 30 years, all while remaining at the forefront of Cape Town's creative and entertainment scene, the remarkable Baxter Theatre is a true stalwart of Cape Town's live theatre scene.
With an impressive history of supporting and promoting local ideas, creativity, and talent, it is an excellent place to sample the vibrant and wonderful Cape Town art scene. One of the best things (amongst countless others) about the Baxter Theatre is the fact that it nurtures and hosts a range of innovative and exciting productions of drama, music, comedy, opera, and ballet, promoting emerging artists as well as welcoming back established and well-loved performers – Giving everyone the opportunity to have their moment in the spotlight!
**Extra Note: To experience the arts in true exclusivity and style, you can book an entire performance at the Baxter for a private audience.
Location: Baxter Theatre Centre, Main Road, Rondebosch, Cape Town