Whether you are an art lover or not, the Iziko South African National Gallery in Cape Town is always worth a visit. Situated in the Company Gardens, the gallery became part of the Iziko collection of museums in 2001, and is managed by the Department of Arts and Culture. It houses a number of permanent and temporary collections, including mostly Dutch, British, French, Flemish and African art. Artworks range from historical collections to contemporary, with lithographs, etchings, paintings, sculptures and conceptual art all housed here.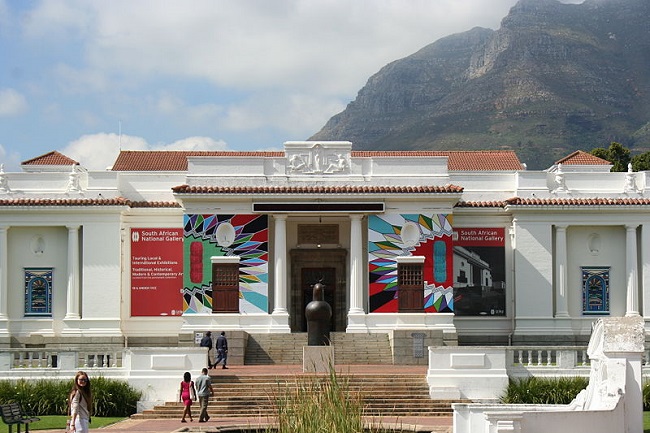 If you're looking for an interesting place to spend a few hours (whether it is cold and raining or hot and dry), the SA National Gallery should be on every Cape Town visitor's list of things to see and do.
Why Visit the South African National Gallery?
First, let's have a look at some important details when visiting the South African National Gallery…
Location: VOC Company's Garden, Government Avenue, Gardens
Hours: Daily from 10h00 to 17h00
Cost: Adults R30; 6-18 years R15; SA Students and pensioners R15
Contact: Tel: +27 (0)21 481 3970
The South African National Gallery is the country's premier art museum, housing some of the most spectacular collections of art. Selections from the permanent collection often change to ensure that the museum has a full programme that consists of temporary exhibitions spanning across works on paper, photographs, paintings, beadwork, textiles, sculpture and architecture. For visitors, this means that there is always something new to see when visiting the gallery.
While the works displayed at the gallery are certainly nice to look at, they form an important part of South Africa's history as well. These collections offer insight into the outstanding diversity of talent across Africa and further abroad. Alongside the permanent collections are a series of temporary collections that add even more value to visitors seeking to immerse themselves in art and culture. View the current exhibitions on the official Iziko website to see what is currently on show.
What sort of collections will you see at the SA National Gallery in Cape Town? Here are some highlights.
African Art Collection
The gallery houses around 3000 works that largely represent the diversity of expression in South Africa. The African Art collections form part of the gallery's permanent collection. These works mirror the history of Africa – its independence, democracy, division and heritage. These have all shaped South Africa and Africa as a whole over the centuries. Key features of this collection include beadwork, metalwork, weaving, wood carving, sculpture, bone carving, horn carving and a number of incredibly crafted items that serve special purpose in religion, ritual or personal usage.
Contemporary Collection
The very nature of contemporary art means that it is always in motion. Works once deemed contemporary eventually move on to become historical. The current Contemporary Paintings and Sculptures collection extends from around 1960/1970 to current day. This collection features mostly South African artists. It is one of the most actively sought-out collections. The collections policy considers the redress of historical omissions, which are essential to the collection. It also aims to include a number of emerging as well as established local artists.
Historical Collections
The Historical collections include paintings and sculpture that embrace both African and foreign art. The SA National Gallery was found in 1871, during the British rule. As such, this period initially created an emphasis on British art, as well as European art from the Netherlands and other regions. Collecting art from the 19th Century was challenging in South Africa, thanks to policies that put local art into 'Africana' museums across the country. Local artists from the earlier periods include Thomas Baines, Thomas Bowler, Heinrich Hermann and Frederick Ions. British, Dutch and other European artists can also be found in these collections.
_________________________________________
Keen to explore more of Gardens? View our mini guide to Gardens Cape Town to see what else is found in this area. For art lovers, there are also a number of galleries found in Bo Kaap. You can see our mini guide to Bo Kaap for further info on this area.
For more information on major attractions in the Mother City such as the South African National Gallery, contact us today!
Image: Discott, via Wikimedia Commons