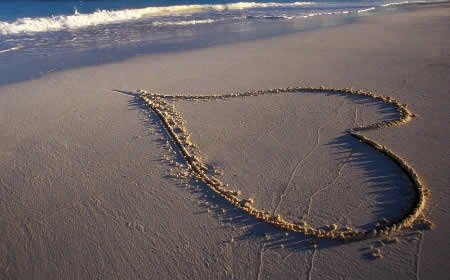 Just one more week, and it is Valentine's Day in Cape Town! While not all of us get mushy about the day of lurve, it's hard to not get a little bit caught up in all of the romance that abounds during this time of year.
And, as the day coincides with the glorious summer season here in the Mother City, what better time to spoil the special someone in your life than a warm summer night?
If you're wondering how to bring on the summer loving without breaking the bank (or maxing out that credit card), here are some great ideas to get the romantic creativity flowing…
What to do This Valentine's Day in Cape Town
Valentine's is not just about chocolate, roses and grand gestures. For the truly romantic at heart, it is about what those symbols represent… love, adoration, togetherness and all those other good things. So this year, plan a special date that goes beyond the ordinary, without spending a fortune.
Here are our ideas for a Valentine's Day to remember…
Chocolate Fondue – did you know that you can get simple fondue sets from local stores at really, really good prices? Pick 'n Pay, Clicks and Game all have them in stock, and trust us, they are well worth the small cost. Use your favourite chocolate and dip pieces of fresh fruit, yummy biscuits or anything else you want to savour. You can do this at home, in your garden or even on the beach.
Beach Picnic – while we are on the topic of beaches, the warm February evenings are perfect for intimate picnics on your favourite beach. Try Llandudno or Clifton 2nd for the best sheltered spots. Pack a blanket, good wine, delicious snacks and some candles (these can be added to brown paper bags filled with sand to protect them against the wind).
Sundowners – what could be more idyllic than watching a famous Cape sunset with someone who makes your heart beat faster? There are many great places to watch the sun set – Chapman's Peak, Signal Hill, Sea Point Promenade or even Tussenberg Road – the lower cable station road that is only open to pedestrians and cyclists.
Memory Lane – take a walk down memory lane with a progressive date that highlights your special moments together. Start at the place you met (or one something like it if you met outside of Cape Town), and progress onwards to share more memories. For the final stop, create brand new memories with a nightcap at somewhere new to both of you.
Retro Date Night – recreate that retro feeling with a fun-filled evening of bowling or even old-skool video games. While bowling is not quite free, it is surprisingly cheap – Let's Go Bowling at Stadium on Main in Claremont offers a round of games for just R40 a pop, with a second game at R25 per person. You could also head to Grand West Casino to enjoy some retro styled video games, ice skating, milkshakes and music, all at reasonable costs.
Whatever you decide to do, remember to think out of the box a bit. Get creative, plan something you will both enjoy together, and most of all, have fun!
V Day Ideas for Singles
Single on Valentine's Day? Shock, shock, horror, horror! Actually, we are just kidding – Valentine's Day in Cape Town is enjoyed by a huge number of singles as well as couples. The main difference in the celebrations however, is that singles get to relish in their free to party status.
There are many places that bring on the V Day fun, from popular hangouts on Long Street (Dubliner is just one such place), to those in the southern suburbs (Oblivion Wine Bar in Kenilworth), Atlantic Seaboard (Deco Dance in Sea Point) and still even more throughout the city.
Single or taken; traditional romantic or new age lover, you are sure to find just the right way to spend Valentine's Day in Cape Town this year.
How do you plan to be spending this special day next week? Share your ideas below and let us know what you think.