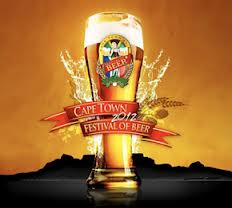 Summer is just about here, and that means plenty of fabulous November events in Cape Town! From the Cape Town Festival of Beer to Synergy Live, wine festivals, book festivals, music festivals, charity events, sporting events and just about everything else in between, November is the perfect time to get out into the sun and enjoy the build-up to the festive season.
If you are in Cape Town this month, you may also notice rather a lot of guys with finely groomed moustaches. Movember is a global tradition observed by many male locals, and although the ladies of the Mother City are relieved when the month comes to an end, it's all for a good cause to promote male health.
What's Happening in Cape Town This November?
So what else is on the cards other than 'staches, glorious hot days, beaches and festivals galore?
This November sees a wide range of events catering to every type of traveller, from families to future brides and grooms, sports fans, wine lovers, beer lovers, food lovers, film fans, pink travellers and everyone else who is visiting the Mother City. Here is an overview of events taking place in Cape Town this month…
The Baby Expo Cape Town, City Centre – 2 November
The Annual Reach For A Dream Gala Dinner, Camps Bay – 3 November
Cape Town International Kite Festival, Muizenberg – 3 – 5 November
Anarchist Book Fair, Observatory – 5 November (date tbc)
The Constantia Gift Fair, Constantia – 5 – 12 November
Cape Town World Music Festival, Various Venues – 9 – 10 November
The Swartland Revolution, Riebeek-Kasteel – 9 – 11 November
Miss Gay Western Cape, City Centre – 10 November
Discovery Cape Times Big Walk, City Centre – 11 November
AfricaCom, City Centre – 13 – 15 November 2012
Helderberg Wine Festival, Somerset West – 15 – 19 November
South African Dressage Championships, Stellenbosch – 16 November (date tbc)
The Cape Town Spoken Word Festival, Rondebosch – 17 – 22 November (date tbc)
AFDA Film Festival Cape Town, Claremont – 23 – 25 November
The Green Expo, City Centre – 23 – 25 November
Cape Town Festival of Beer, Green Point – 23 – 26 November
Harfield Village Carnival, Harfield Village – 24 November
The Gay and Lesbian Wedding Show, City Centre – 24 November
Annual Toy Run, Wynberg – 25 November
RMB WineX, City Centre – 29 November
Cap Classique & Champagne Festival, Franschhoek – 30 November – 2 December
Synergy Live, Villiersdorp – 30 November – 2 December
Visiting Cape Town for an Event This Month?
Whether you are travelling on business or pleasure; for conferences or festivals, remember that there is a huge range of accommodation to suit every need. From hotels in the City Centre to villas near the beach in Camps Bay or even a trendy apartment in Green Point, you will easily be able to find a place to stay while you are in the city.
Get in touch with the ComeToCapeTown.com team to learn more about various accommodation options on offer, and check out our Facebook page to get more updates on what is happening in Cape Town this month.