Coming to the Mother City this winter, Monday Night Magic offers a one-of-a-kind entertainment experience every Monday night from 5 June to 31 July 2017. Hosted by the Cape Town Magic Club, this weekly event brings together top talent, plenty of magic and lots of fun for everyone. If you're looking for something different to do this winter, be sure to head down to a Monday Night Magic event in June and July.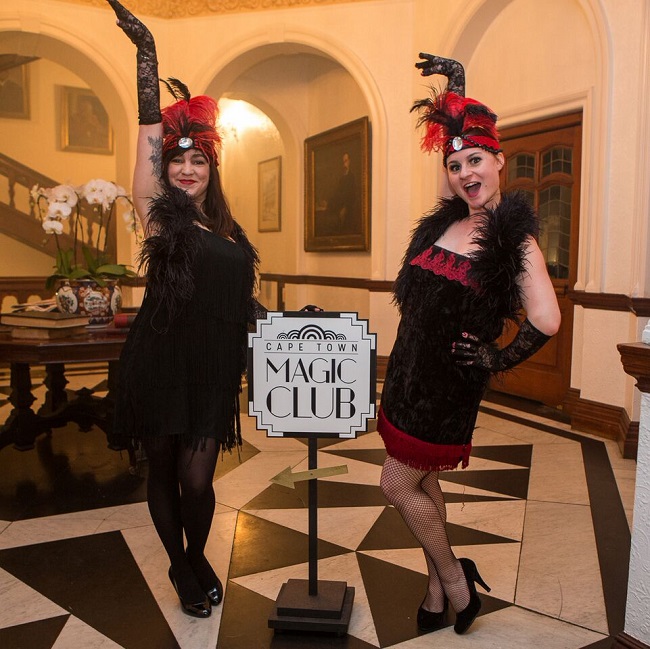 The Cape Town Magic Club was founded in 2016 by veteran magician Marcel Oudejans, who has created Africa's premier theatre for magic, right here in the heart of the Cape Town City Centre. This extraordinary show features a line-up of hugely skilled magicians and performers, who will take to the stage each Monday to give guests a truly rewarding night out.
Why We're Looking Forward to Monday Night Magic
Before we go into a bit more detail, here's what you need to know about Monday Night Magic in Cape Town…
Dates & Times: Monday nights from 5 June – 31 July 2017, 19h00 & 21h00
Venue: Cape Town Club, 18 Queen Victoria Street, City Centre
Tickets: Golden Circle R200, General Admission R170 (block booking prices also available)
More Info: www.magic.capetown
As the host of the longest-running magic show in South Africa, the Cape Town Magic Club is located in the CBD. The Monday Night Magic Show has already has three successful seasons, with 2017 bringing its fourth season. On the line-up are a number of illusionists, mentalists, and magical sideshow acts who bring plenty of experience. There are also brand new performers who are sure to add to the mix. You will have the chance to mingle with performers at the theatre's private bar, both before and after the show, while enjoying fine wines, beers and malts.
What can you expect from this event? Let's take a look…
* Magic. It goes without saying that magic is what this event is all about. Magic has evolved over the centuries, from country fairs all the way to television acts, rabbits being pulled out of hats, street magic and illusion. While it has certainly changed over this time, one thing remains… the sense of mystery, wonder and joy.
* Diverse Line-Up. With two shows taking place each Monday, there will be a diverse line-up that has something for everyone. The intimate 50-seater theatre is accessed from a secret entrance, further adding to the magic. Shows will include a wide variety that appeals to every mood and preference.
* Fun Night Out. Whether you're planning a special date with someone special, a night out with friends or even a special occasion, this event offers a seriously unforgettable night out. This event is also perfect for corporate team building events with a difference, making it even more versatile for all.
_________________________________________
If you're looking for a fun evening out that is full of laughter, suspense, amazement and mystery, be sure to mark the Monday Night Magic shows in your diary between 5 June and 31 July 2017.
Image: The Magic Club