So you are heading, or hoping to be heading to South Africa for the 2010 World Cup in a month's time but you have no accommodation, keep reading for a few suggestions.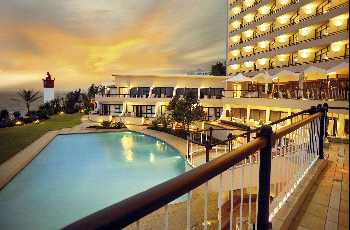 For any major sporting event where tourists from around the globe will be making the journey to follow their teams, accommodation is an issue, and inevitably there are those who plan things at the last minute, or perhaps whose original plans have fallen through.
With this in mind, Goal.com took a look at a few options which will provide a pleasant stay, while not breaking the bank, with the tournament fast approaching.

For A Party Atmosphere
Varsity accommodation in the host cities of Johannesburg, Durban and Cape Town has been made available for those traveling to South Africa for the 2010 World Cup in June and July.
One of the early concerns of the competition in the African country was a potential shortfall of beds for tourists, but as the tournament nears, it seems that this is no longer a problem.
Helping to add further rooms to the list in three of the host cities, University of Cape Town, University of Johannesburg, Wits University and the University of Kwazulu Natal are all now available for bookings at reasonable rates, which include breakfast on a daily basis.
Other useful facilities located within the confines of the universities in question include banking and foreign exchange desks, food and beverage outlets, football broadcasting areas, tourism information desks, beer tents and food stalls and access to internet facilities.
The accommodation is also situated close to shopping centers and other entertainment areas, as well as 2010 host stadiums, while a number of parties and events will be organized at the universities to celebrate the football extravaganza. The varsity accommodation will also be secure, with 24-hour security and access control provided at the various universities.
Wits University will be a particularly interesting place to stay for visiting fans, as the campus will also be the home training ground to the South African national team, Bafana Bafana, as well as the Oranje of the Netherlands. University of Johannesburg is situated a few kilometers up the road from the Wits campus.
For more information on the accommodation available, or to make bookings, visit www.cometocapetown.com/accommodation or contact us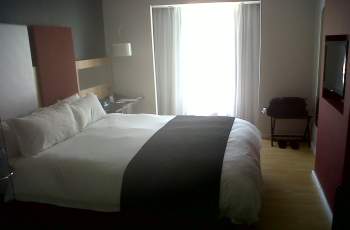 Typical Hotel Room in Cape Town
For The Business Traveler
If you are used to a certain standard of travel and accommodation when traveling, a smart idea would be to book with one of the more well known hotel groups such as Protea Hotels, a group which has fine hotels spread across the country and which charge a good rate for a great class of service, from three to five star.
Here is the site to check for availability: www.cometocapetown.com/accommodation/hotels

Protea Hotels boast the title of Africa's largest hotel group, and they are now present in eight African countries. Each Protea Hotel is designed to be uniquely different in character, while providing guests with good service and comfort, as well as fine food, as many have a collection of restaurants and bars on site.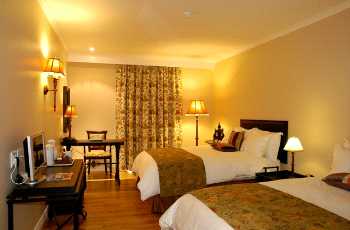 A Protea Hotel
The variety of hotels is also impressive, with a range including small country hotels, sea and lakeside resorts, mountain retreats, bustling city center hotels and Safari Lodges providing World Cup fans with choice in all of the host cities, except for Rustenburg. The Protea Hotels are ideal for a businessman or supporter traveling on their own, or families staying together during the tournament.

For The Family
When coming to South Africa with the whole family or in big groups, any of the two above suggestions could work, but perhaps the best idea is to go for a good Bed and Breakfast stay, or a lodge providing bigger rooms for more people, with a personal touch and family-run atmosphere.
Good B&B establishments are available throughout the country, and many truly go the extra mile to make sure their guests are satisfied and well taken care of. See www.cometocapetown.com/accommodation for more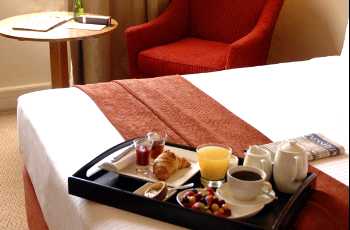 A B&B With A Personal Touch
Source: goal.com
See www.cometocapetown.com/special-offers for current offers & discounts, or contact us, and let one of our staff assist you directly!