Are you yearning for an escape from the ordinary? Do you feel the need to break free from the monotonous routine of your everyday life? After months of hard work, do you find yourself restless and longing for something extraordinary? If so, it's time for you to embark on a luxurious nature retreat that will awaken your inner adventurer.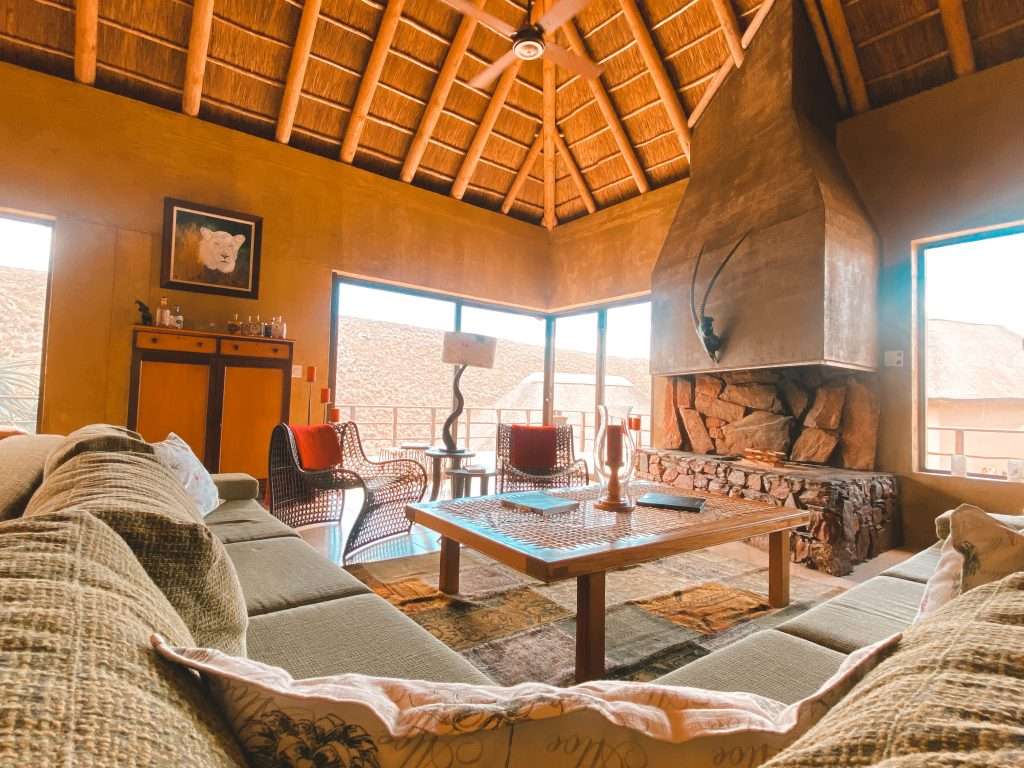 Welcome to the Klein Karoo, a place renowned for its biodiversity, topography, geology, and climate, where the magic surrounds you from the moment you arrive.
Unlike typical vacation destinations, the Klein Karoo offers a plethora of enticing elements that not only rejuvenate your weary soul but also ignite the passionate traveller within you. Whether you're someone who prefers the allure of the bush over the serenity of the beach, or simply revels in the beauty of nature, a wilderness retreat is an experience that nourishes the spirit and rejuvenates the mind. It's an experience that should be at the top of everyone's bucket-list destinations.
The Klein Karoo, with its breathtaking sunrises, captivating aromas, and thrilling wildlife encounters, offers a unique adventure unlike any other. It stands apart from a traditional Kruger getaway, with its own distinctive charms that remain undiscovered by many. The Karoo is characterised by its diverse topography, geological wonders, and climate, including low rainfall, arid air, clear skies, and extreme temperatures. This region is also home to a well-preserved ecosystem, dating back millions of years, which is beautifully showcased through numerous fossils.
Moreover, the Klein Karoo boasts an abundance of plant species, with over 3,200 recorded, including more than 400 endemic varieties. One of the highlights of this region is the magnificent Sanbona Reserve, which encompasses several distinct flora kingdoms, such as Acacia Thickets, Nama Karoo, Renosterveld, Succulent Karoo, and Central Mountain Fynbos.
Now that you've discovered this extraordinary location, it's time to unveil the perfect lodging destination – the White Lion Lodge. Nestled along the renowned Route 62, this privately owned lodge presents an unparalleled nature and wildlife experience that will thrill the adventurous and satiate the curious.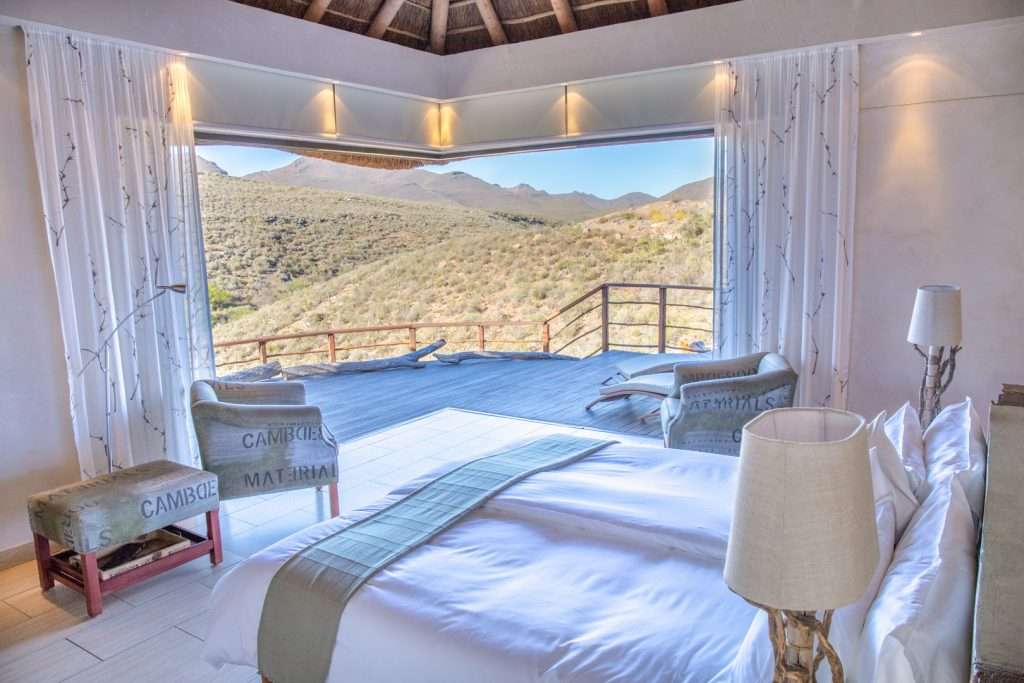 Located just three hours away from Cape Town, the White Lion Lodge resides in the southern part of the Sanbona Wildlife Reserve, known for its rich history, diverse ecosystems, and unique climates. With luxurious accommodations, exceptional personalised service, delectable cuisine, and guided nature game drives throughout the 30,000-hectare concession, this lodge caters to travellers who possess a love for exploration, a fascination with wildlife, and a desire to deepen their connection with the surrounding environment.
The White Lion Lodge features four individual stilted suites, each designed with glass and thatch to create a harmonious blend of comfort and nature. Step inside and discover a spacious bedroom, dressing room, full bathroom, and an invigorating outdoor shower—an absolute must-try for any discerning luxury traveller. In addition, every suite is equipped with a cosy fireplace, satellite television, underfloor heating, air-conditioning, a mini-bar fridge, and tea and coffee-making facilities, ensuring that every aspect of your stay exceeds expectations.
From your private wooden veranda, enjoy panoramic views over the picturesque riverbed, offering a captivating vista from the mountaintops. The bathroom is adorned with twin hand basins, an expansive bath, a separate rain dance shower, a toilet, and a bidet, all artistically decorated with hand-painted fabrics and custom-made furniture, perfectly blending with the natural surroundings.
The Karoo's network of wooded kloofs, valleys, and river channels, crafted by nature itself, serves as a habitat for specialist woodland browsers found within the reserve. It also provides a stunning backdrop, offering breathtaking panoramic views from your private suite.
The White Lion Lodge plays a vital role in reintroducing animals that once freely roamed these lands. Prepare yourself for the awe-inspiring sight of lions, buffalos, elephants, and other magnificent species, including gemsbok, springbok, hartebeest, eland, kudu, Cape Mountain zebra, and giraffe. These creatures have adapted to the diverse habitat types found in the Karoo, creating a truly immersive wildlife experience.
Whether you're a couple seeking a romantic getaway, a family yearning for quality time together, or an individual planning a private event, the White Lion Lodge is a dream come true. Its deep appreciation for the Karoo bush and profound love for Africa define the lodge's story, and they eagerly await your arrival, ready to welcome you with open arms.
Adventure, ambience, animals, and attention to detail are the pillars of the White Lion Lodge experience—a soul-stirring journey that not only rejuvenates your spirit but also enhances your overall well-being.
For more information and to plan your unforgettable retreat, visit the White Lion Lodge website at https://www.whitelionlodge.co.za.