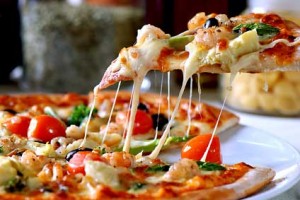 Diets and over-indulgence guilt aside, there are very few things that compare to a really good pizza. There is something infinitely comforting about the process; from the moment you put in your order for pizza delivery in Cape Town, to finally opening up the box to get the first delicious wafts that make you know that you may well eat the whole thing yourself.
Whether you are looking forward to a relaxed night with friends, on your own or even with someone special, Cape Town has a number of excellent delivery options that will even get your pizza delivered to your guest house, villa or hotel at little to no cost at all.
If the thought already has your mouth watering in anticipation, here are some of our suggestions for getting the very best pizza in the Mother City, ordered straight to your doorstep.
Pizza in Cape Town – Delivered to Your Doorstep
Some love thin bases, others prefer a thicker crust. Some keep things simple, and others go full out with all as many toppings as possible. However you prefer your pizza, be sure to try these delivery places for hot, fast pizza that is too good to resist.
As a bonus suggestion, Mr Delivery is also a good option to consider for pizza deliveries. Online and telephonic orders can be placed (cash and credit cards accepted), and although they charge a small delivery fee, you will have access to a wide range of menus from restaurants in each part of the city. You can also order wine or other drinks from Monday to Saturday – always handy when the pizza urge hits!
UPDATE: Massimo's Pizza Club will soon be delivering pizza and other yumminess through @homeherotweet, which means more time to relax as you wait to fill your tummy!
Where is your favourite pizza spot in Cape Town, and do they deliver? Share your favourite delivery options on the CometoCapeTown Facebook page and let us know what you think.